The use of watercolors in the work of Lourdes Sanchez seized a completely new meaning mainly due to the artist peculiar approach and processing of various forms and shapes. Regardless of the media, Sanchez continuously examines the intensity of relations between the elements, the role of coloring while sorting the composition and the final result. Fascination with the optical sensation is often although the main goal is to express or articulate inner processes to which Sanchez is exposed while producing each new artwork.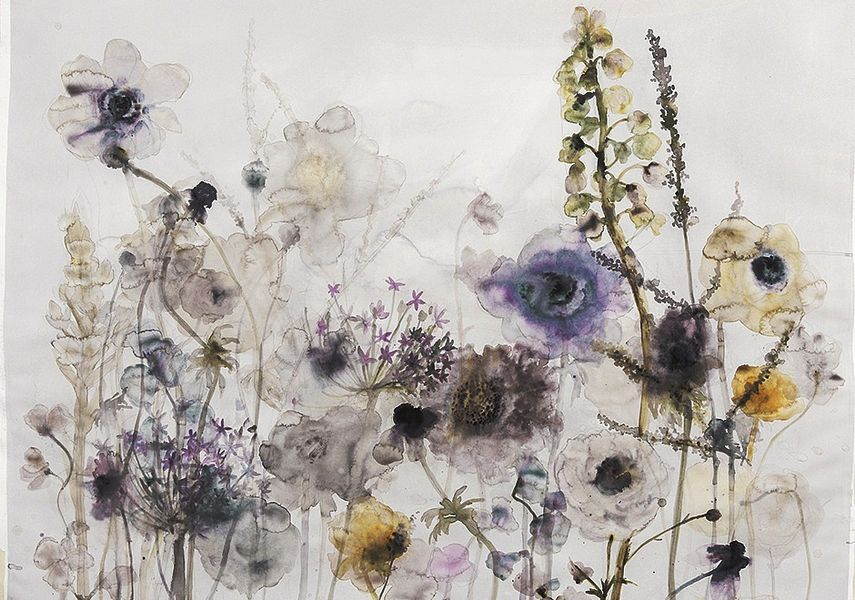 The Specific Style of Lourdes Sanchez
Whether the artist paints geometric or organic shapes, she applies the technique of watercolor and liquid inks that are left on the paper. As a matter of fact, she performs harmonic forms of color across the paper by dramatically deploying light to dark with her ink staining technique. Sanchez explores control and acquiescence up to a point where she lets the inks seep into one another which largely contributes to the almost lurk atmosphere. The shapes seem to personify sound and fit to her highly sophisticated gesture. The general impression which can be ascribed to her work is that those are formal explorations that somehow hover between abstraction and representation.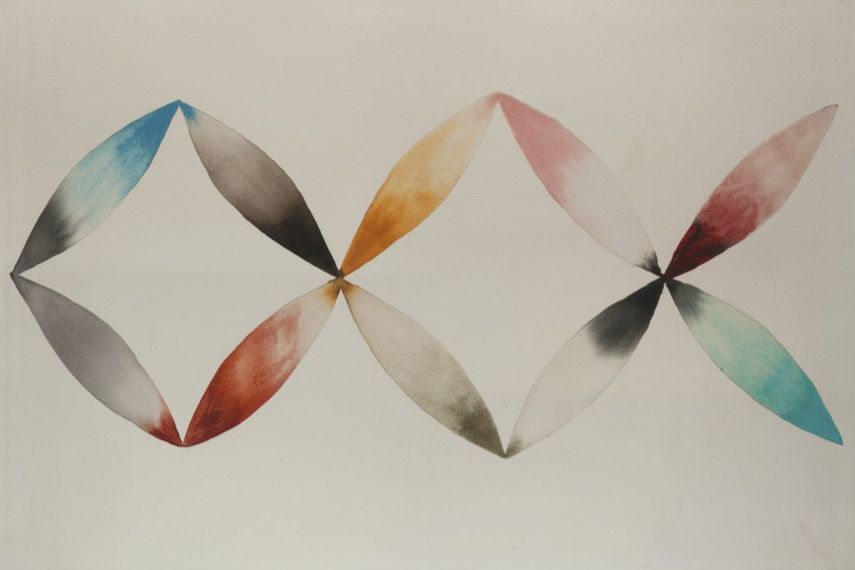 The Inspiration Boost
The very thin line between applied and fine arts in the work of Lourdes Sanchez provides her with the opportunity to experiment with various sources and references. When in need to absorb some sort of visual stimulants she visits the Rockefeller wing of the Metropolitan Museum, second-hand bookstores in any city, vintage clothing stores, flea markets in Mexico, and takes in random street markings. The notable inspiration can be even traced from the works of late painters of Color field despite the two different formal directions – one being purely geometric, while other purely organic.
The delicate beauty occupies Lourdes Sanchez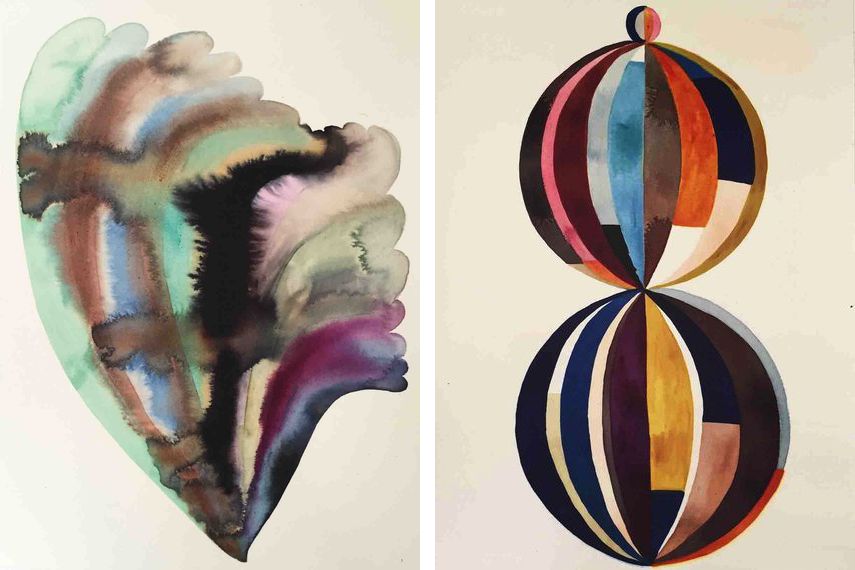 The Rising Career of Lourdes Sanchez
The poetical and serene works suggest that Lourdes Sanchez Is somehow propelled by a desire to both revels in and to transcend a persistent sense of displacement in the human world. The occupation with archaic forms lead us to almost contemplative and catatonic states and it seems as if Sanchez is calling the observer to join in this free association space where one can feel liberated from any everyday nuisance.
Lourdes Sanchez lives and works in Brooklyn.
Featured image: Lourdes Sanchez - Entonces, 2015, Installation view - image via Sears Peyton gallery
All images used are for illustrative purposes only