The Low Bros is a Berlin-based artist duo composed of brothers Christoph and Florin Schmidt, formerly known by their aliases Qbrk and Nerd.
Their instantly recognizable geometric characters on walls and canvases often features anthropomorphic animals in sideways hats, sunglasses or starter jackets. They deconstruct animal imagery, changing the heads of animals such as wolves and tigers into block-like, architectural formations reminiscent of deconstructed graffiti letters.
Urban Spree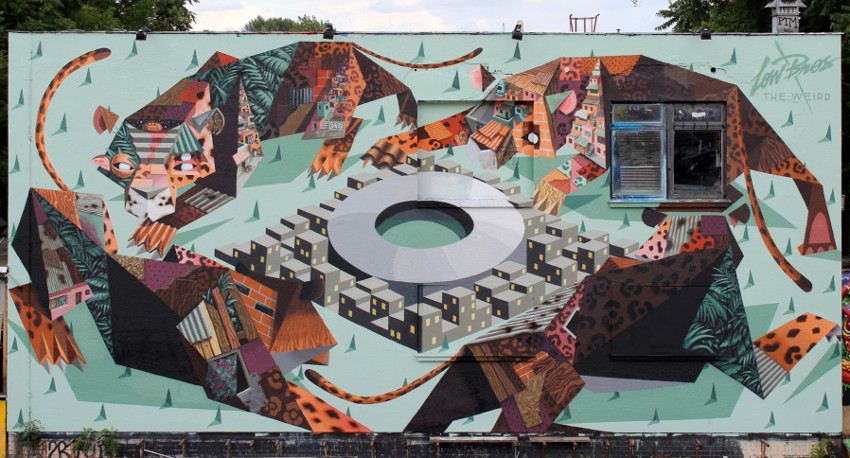 Christoph and Florin were born in Hamburg, a major port city in northern Germany and a town with a vibrant art scene. Since an early age, they loved to draw and invented their own imagined worlds inspired by street art, hip hop, skateboarding and comics.
Self-taught, they started to paint graffiti and where also co-founders of the TPL-Crew. Although Qbrk and Nerd worked together, it took a while until duo began to make their characters together and developed their own, unique, geometric style. The duo was formed in 2011 and ever since they go by the name Low Bros.
Even as brothers, they are also a part of bigger squad called The Weird Crew.
Murals by Low Bros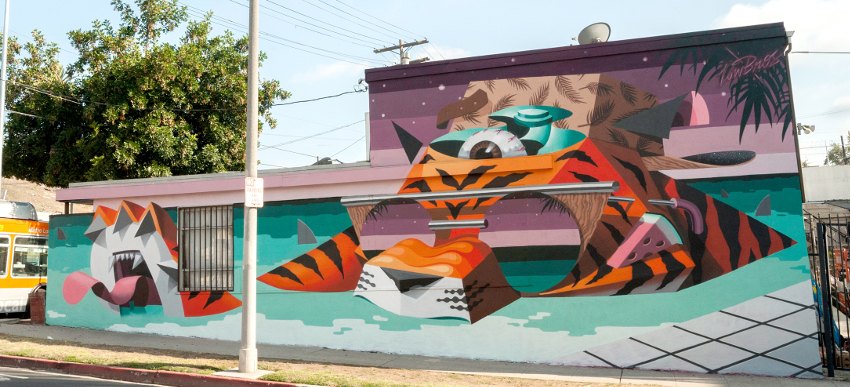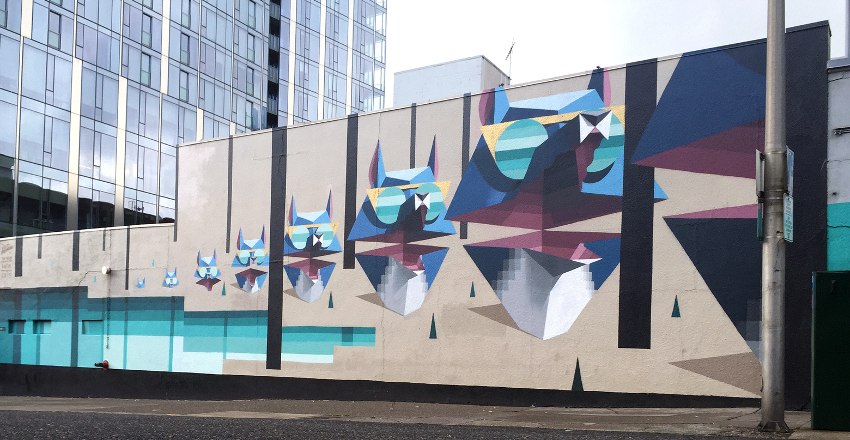 The duo has developed an urban mythology with a cast of recurring characters and fictional crews, brought to life by a visual shorthand that is unmistakably their own. Combining elements from the animal and human worlds, the Low Bros fuse urban references with those taken from nature.
The Low Bros works primarily in acrylic paints and aerosols. Among their site-specific murals, individual panels and prints, they also works on multimedia projects and installation.
French Kiss / Gotcha Back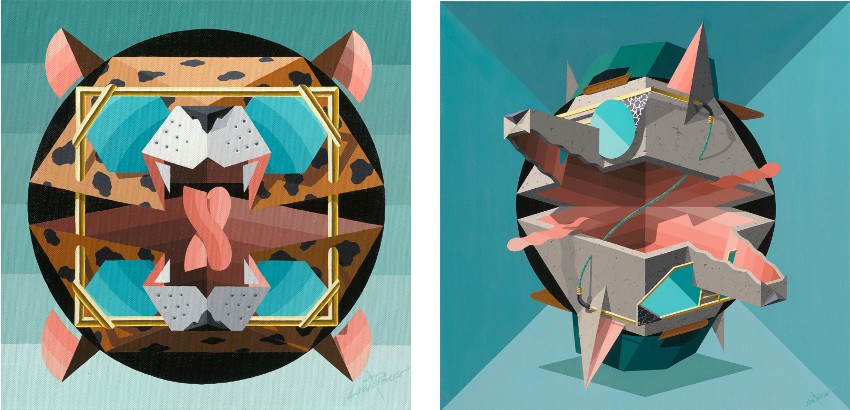 Their work has been included in numerous individual and collective exhibitions at galleries throughout the world including Thinkspace Gallery, Culver City, CA; OZM Gallery, Hamburg; Montana Gallery, Lisbon; Shooting Gallery, San Francisco; and Stolenspace Gallery, London, among others.
They are represented by BC gallery.
Mural in OZM Gallery
The Low Bros lives and works in Berlin, Germany.
Featured image: Low Bros - photo by David Rasche
All images courtesy © the Low Bros