Dealing with collective or personal memory in the work of Luc Tuymans represents a focal point of his art and was a pioneering task in regards to a painting of the second half of 20th century. To be more accurate, he belongs to the generation of artists who were pushing the boundaries in favor of this media, barely a decade after the emergence of conceptualism which rejected any form of traditional art. Tuymans's approach introduced the other side of reality articulation and it seems as if the origin of the phrase politics of memory can be found in his work.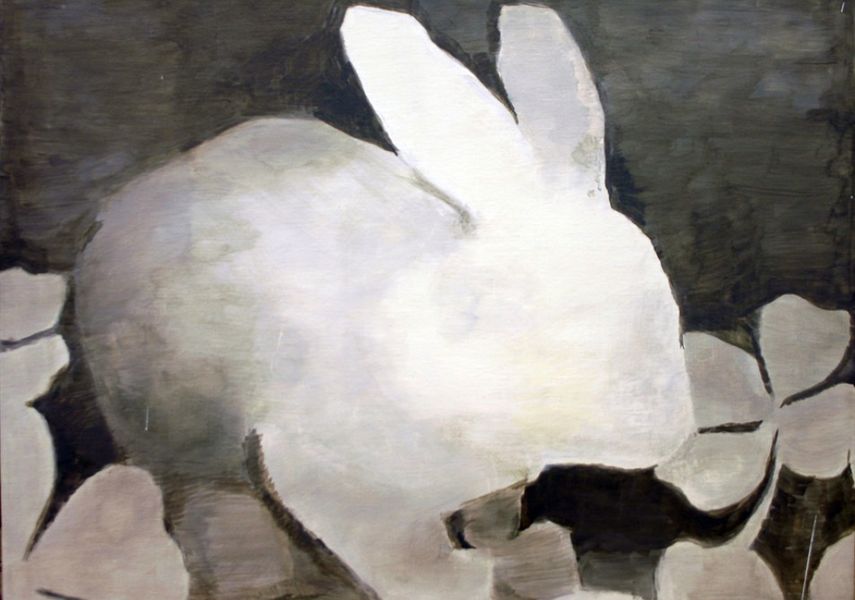 From Film Back To Painting
Luc Tuymans is born in 1958 in Antwerp. His mother's family fully supported Dutch resistance and hid refugees, while his father kept a secret for years of his brother being members of Hitler Youth. Tuymans started studying at the Sint-Lukasinstituut in Brussels in 1976. In his formative years, while working as a guard for Railway Company in Budapest, the artist saw and became completely fascinated with the series of El Greco paintings which somehow determined him to become a painter. Tuymans switched schools in order to find himself, so from 1979-80 was involved with fine arts at the Ecole Nationale Supérieure des Arts Visuels de la Cambre in Brussels and at the Koninklijke Academie Voor Schone Kunsten in Antwerp studied for two years. Unsatisfied with painting, at the Vrije Universiteit in Brussels he studied art history for four years and was dazzled by experimenting with video and film till 1985.
Economic brush strokes and forms are Tuymans signature
Establishing Authentic Style
Although the whole body of Tuymans's work can be categorized as figurative, the very use of sparsely-colored technique made them being often perceived as abstract. That can be discussed but only on the purely aesthetical ground, since the concept behind the works is always thoroughly thought in rather strong socio – political direction. Yet, it is exactly this ambiguity that makes them so staggering and exceptional. The preparation for the process is embedded in vast research and covers different visual materials from including drawings, photographs, and film stills and can last months, even years. Commonly, the motifs are almost washed away and formed as specific signifiers of various phenomena. The way Tuymans performs the drawing is reminiscent of both Flemish Old Masters and mass media. By appropriating different compositional angles, fleet brush strokes of wet paint on wet paint, and out-of-focus framing, Tuymans creates blurry and almost delusional images of faded memories. He often produces series and all of his works are deeply rooted in a tenacious philosophical frame.
The lurk and unpleasant atmosphere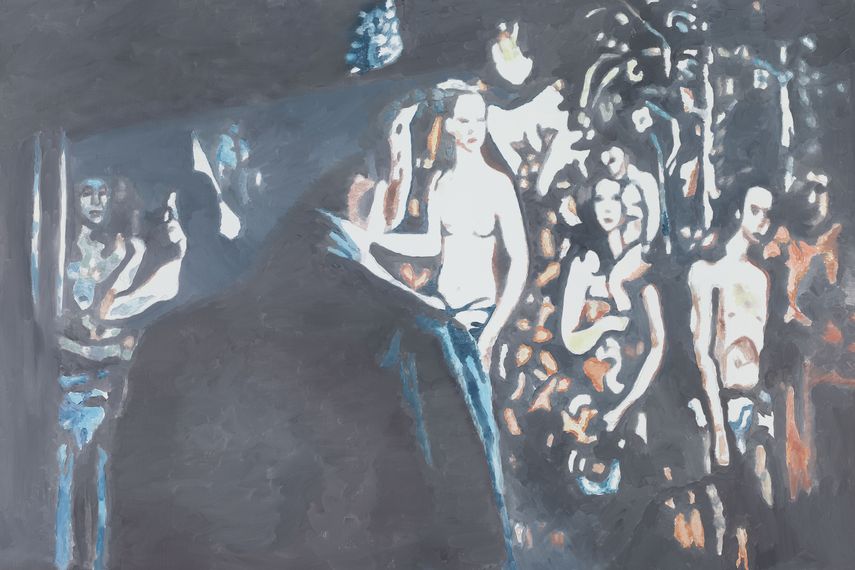 The Choice of Themes
As it was already mentioned, Tuymans started working in the specific period where a traditional painting was not seen as the potent ground for delivering contemporary subjects. Nevertheless, Tuymans introduced a different conceptual approach since started processing rather painful chapters of our history. The very need to articulate the aftermaths of severe atrocities, colonization, political or religious extremism reveal that his general agenda is aimed at criticizing repressive political mechanisms or respectively any form of right wing practice, discourse or imagery. The critical discourse about the hypocrisy, fanaticism, racial intolerance the artist raises are more than relevant and call for constant debate, especially in the current state of contemporary societies.
Evoking deeply traumatic chapters of history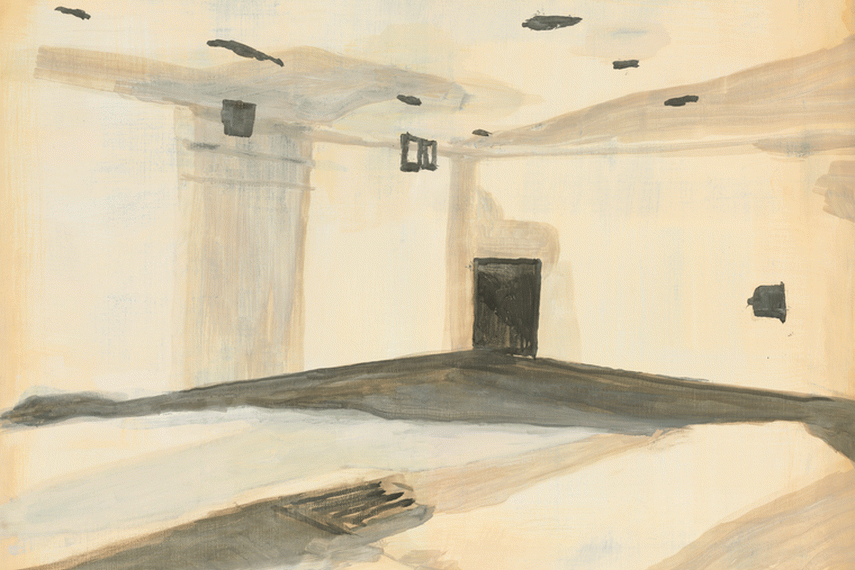 The Void Of Horror
Thematizing the trauma of World War II was of greatest importance for many artists of Tuymans generation like Anselm Kiefer or Gerhard Richter. Yet, the way he personally chose to articulate it was by far the approach which went on dealing with the thesis of Europe's psychological breakdown. Those paintings are almost dried out depictions of gas chambers, clothes, body parts or in a more symbolical manner a portrait of Heinrich Himmler, leading member of Nazi party, or Albert Speer, architect of the Third Reich. Whether it is just an object or a person, Tuymans skillfully and with great effort undermines the banality of evil.
In 2005 Condoleezza Rice was ranked as the most powerfull woman in the world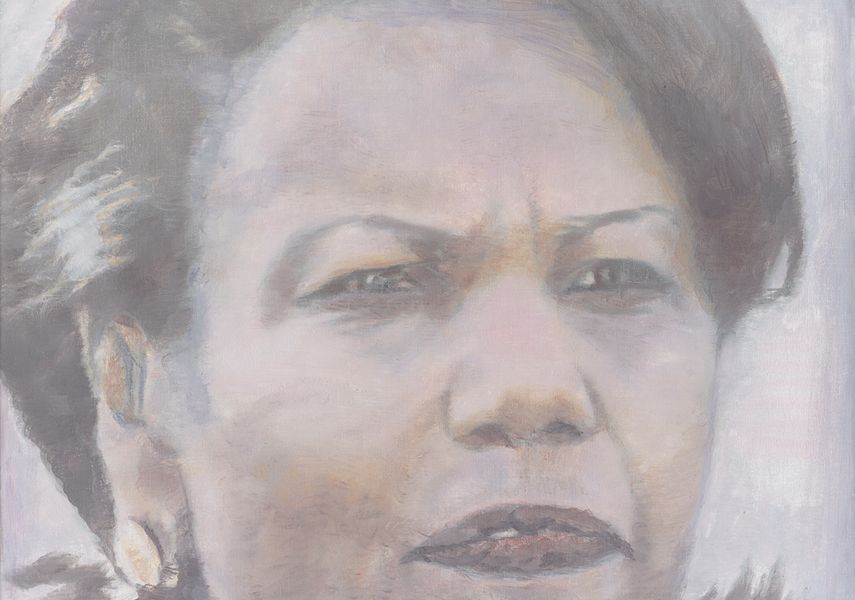 Luc Tuymans at The Venice Biennale and Documenta in Kassel
In 2001 at the prestigious Venice Biennale, Tuymans presented himself with the series of paintings which critically dealt with a history of Belgian imperial rule in the Congo. Especially, the portrait of Patrice Lumumba, a Congolese independence leader and the first democratically elected leader of the Congo as prime minister, stood up from the whole constellation. After showing these intense works by deploying the subject of an aftermath of colonization, Tuymans became labeled as a political artist. The artist was not very fond of this label, so the following year at Documenta 11 he showed a simple still-life executed on a massive scale regardless of social and political upheavals of the time. That was a deliberate decision in order to ignore all possible references so that led to negative critiques from both public and art professionals.
The gap between figuration and abstraction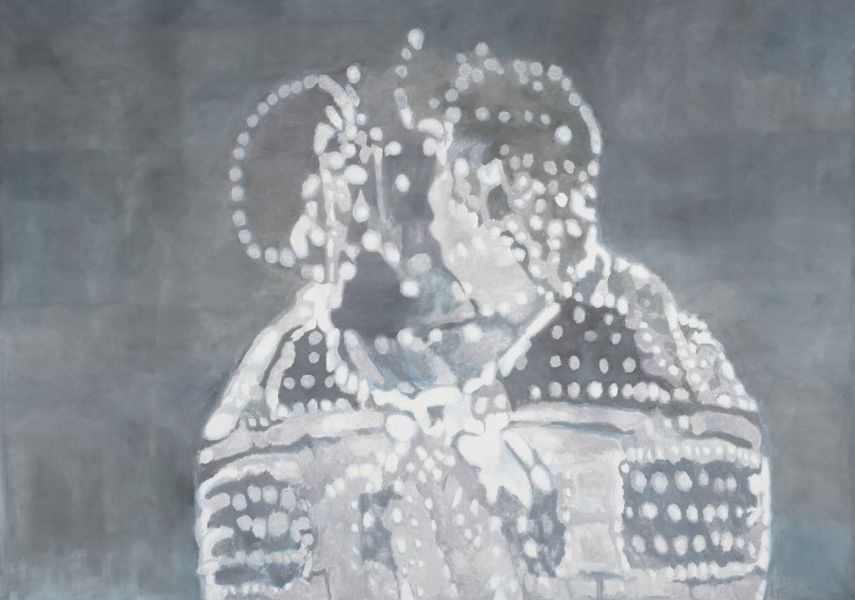 Curatorial And Pedagogical Activity of Luc Tuymans
Besides his ongoing painterly practice, Luc Tuymans was involved in curatorial several curatorial projects and has organized a series exhibitions and following programs. Among the most important ones is the one done for the inaugural Bruges Central art festival in Bruges in 2010-11, where Tuymans was co-curator, and a notable exhibition Constable, Delacroix, Friedrich, Goya. A Shock to the Senses done for Albertinum in Dresden in 2013. The artist is a current lecturer and engaged in pedagogical work especially at Rijksakademie van beeldende Kunsten, where he mentored and significantly influenced emerging painters.
Luc Tuymans is constantly questioning the ideological matters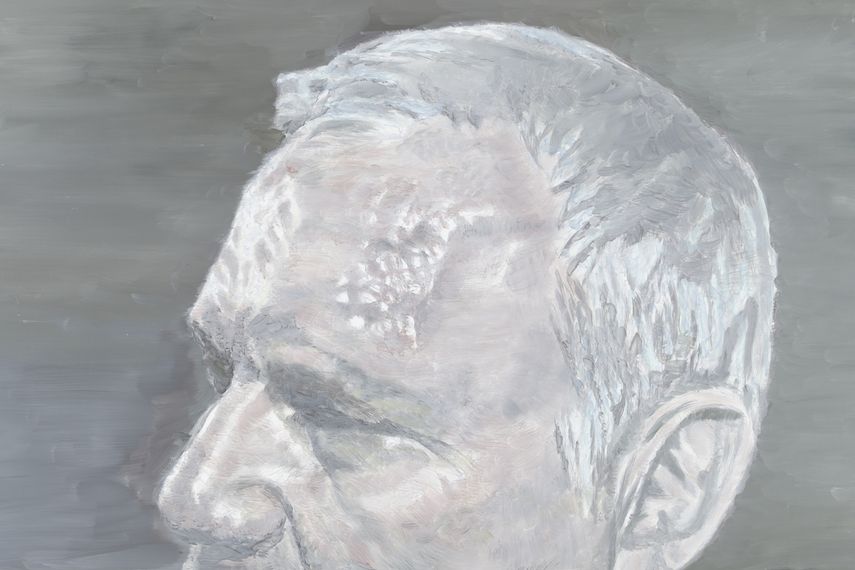 Accusations of Plagiarism
Interestingly, in In January 2015, the artist was accused of plagiarism. Apparently, he used the photograph of Katrijin Van Giel as the basis for his painting A Belgian Politician made in 2011. It was a portrait of a Belgian right-wing politician Jean-Marie Dedecker. Despite claiming it was an act of appropriation and that the painting was a critique of what does that figure represents, the court found Tuymans guilty. Later that year, the artist and the photographer came to the confidential solution of the out-of-court settlement.[1]
Admittable effort to maintain painting progressive
The Established Art Practice of Luc Tuymans
Over the years, Luc Tuymans has become acclaimed on the academic level after receiving an honorary doctorate from the University of Antwerp. His contribution to the art is immense and that became an official reasoning of Belgium government so in 2007 the state honored Tuymans with the high-rank title of Commander, Order of Leopold. Additional recognition came in 2013 in the form of amfAR Award of Excellence for Artistic Contributions to the Fight Against AIDS for his continuous support of amfAR's programs. The number of collections which included his works is huge spanning from New York's MOMA, over Stedelijk Museum Voor Actuele Kunst in Ghent, to Centre Pompidou in Paris, just to mention the few. Finally, it is not only the decisiveness to remain loyal to painting that made Tuymans one of the greatest contemporary painters, rather it is the constant focus on the importance of the message the artist is eager to deliver. The continuous task to alarm us of all the horridness of what nationalism is and can be suggested that art should not just be the mere expression of pleasant patterns, forms, and thoughts, yet it should serve as a tool for emancipatory processes and betterment of society.[2]
Luc Tuymans lives and works in Antwerp.
References:
Carvajal, D. (2015): Belgian Artist's Painting Infringes Upon Photographer's Work, Court Rulese, Artsbeat, [January 28, 2017]
Eastham, B. Selfies: A Necessary Realism: Interview with Luc Tuymans, Apollo Magazine, [January 28, 2017]/li>
Featured image: Luc Tuymans in his studio - image courtesy of David Zwirner gallery
All images used are for illustrative purposes only