Luca Barcellona is an Italian artist – best known as a professional calligrapher and graphic designer.
In Love with Letters
Luca Barcellona was born in Milan where his artistic career sets of in 1994 as a graffiti writer. Since the very beginning, he has focused on letters and its evolving character. His study into lettering led him to experience from graffiti to classic calligraphy, up to big wall painting, typography and letterpress printing.
In 2000, Luca started his studies on calligraphy at Associazione Calligrafica Italiana and later on, he continues his perfecting of typographic design at the Bauer School with Lucio Passerini and James Clough. In 2003, Luca creates, together with Rae Martini and Marco Klefisch, collective titled Rebel Ink.
Rebel Ink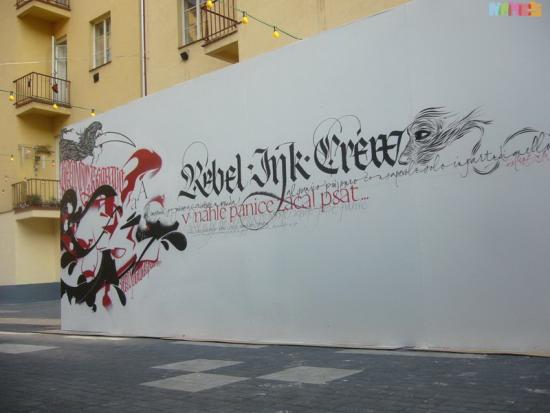 Collaboration with Klaus Peter Schaffel on St. Galler Globus
Rebel Ink was the start of calligraphy live exhibitions, together with writing, illustrations and performances all around the world. In 2009 he has worked with calligraphist Klaus Peter Schaffel in a project for the National Museum of Zurich.
These to artists created the faithful reproduction of St. Galler Globus, which dates back to the 1569. Luca was in charge to write all the geographical information's with original medieval tools - and he did it by using calligraphy with original materials such as quill and pure natural inks. This task fitted him just fine regarding the fact that the means of his work is to make the manual skill of an ancient art as writing and instruments of the digital era coexist. From Carolingian to tags, from the quill to the spray can, this artist takes the age-old craft of lettering to new heights with the inventiveness and talent of a contemporary virtuoso.
Throughout his career, Luca Barcellona has collaborated with various commercial companies such as Adidas, Dolce & Gabbana, Smart, Volvo, Seat, Fiat, Stone Island, Ogilvy & Mather, Emi Music, Sony Bmg, Universal, Vice, Reebok,Nike, Zoo York, Carhartt.
Luca Barcellona and Klaus Peter Schaffel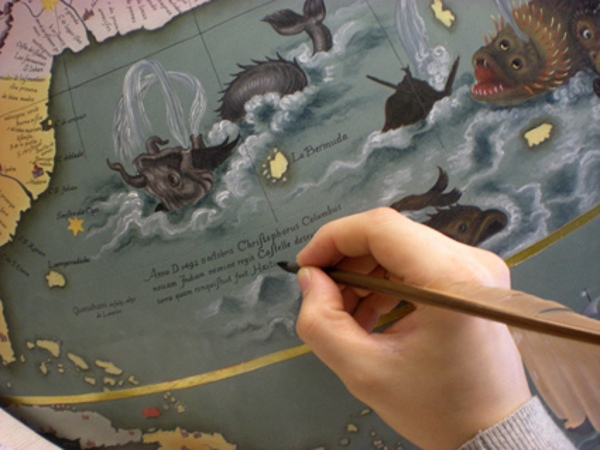 Luca Barcellona Gold Series
Today, Luca Barcellona teaches and is a member of the Italian Calligraphy Association. He has his own studio in Milan, where he works as a freelance graphic designer and calligrapher while holding workshops and lectures all around the world.
In 2010 he produced a personal clothing brand named Luca Barcellona Gold Series - the exclusive clothing line made by Gold in collaboration with him, which goes under the slogan: A collection about calligraphy, typography, love and apocalypse.
Gold Series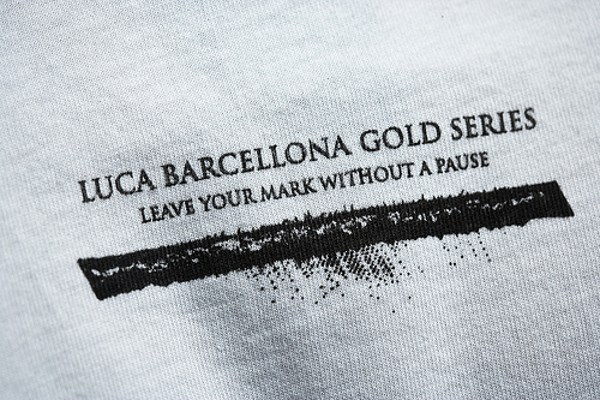 Lazy Dog Press: Take Your Pleasure Seriously
In 2012 Luca co-founded Lazy Dog Press - an independent publisher, focused on producing "exquisitely designed books of exceptional and engaging works in the fields of graphic design, typography, illustration, and photography."
That same year, Luca published his first monographic book titled Take Your Pleasure Seriously – a book that features hundreds of drawings made for over a decade including commissioned work, personal projects, performances, and many work, never seen before. Take Your Pleasure Seriously is a book made in collaboration with Charles Chaz Bojórquez, a legendary urban artist from Los Angeles, Giovanni De Faccio, a professional calligrapher, founding member of the Italian Calligraphic Association and typeface designer (his most well-known is Rialto DF), and Nicola Dee Mo Peressoni, an illustrator of European hardcore punk covers, posters, and fanzines.
Take Your Pleasure Seriously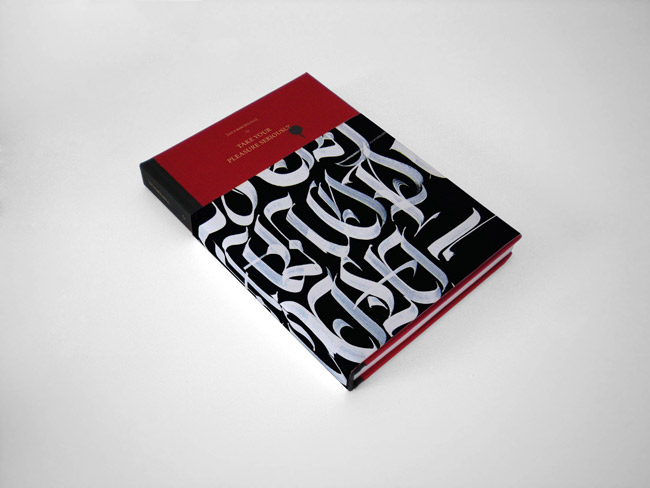 Luca Barcellona reinvents Kafka
In 2015, Luca Barcellona recreated one of the very first literary works by Franz Kafka - a novel that synthesizes a vision of the human condition through the simple similitude between men and trees.
In this edition the text as re-written by hand and engraved is according to the xilographic technique on linoleum plates. The gothic-shaped letters are printed on plain white paper with a completely black ink help the reader to fully concentrate on the few words of the short story – as words offer a graphic interpretation of the text, without any other visual element to interfere.
Barcellona and Franz Kafka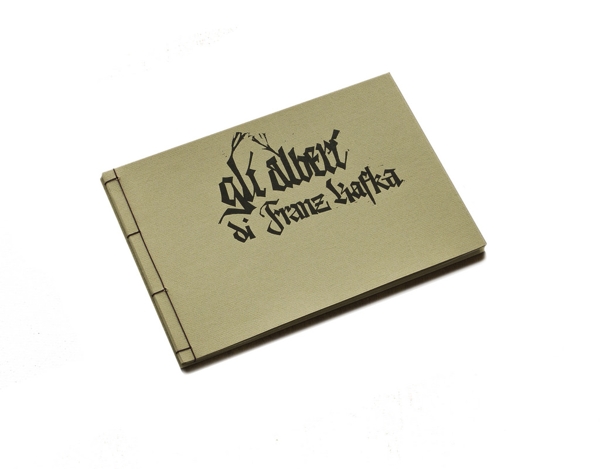 Luca Barcellona lives and works in Milan, Italy.
All images copyright © the artist