Luca De Leva is an Italian multidisciplinary artist who does performance art, makes sculptures, paintings, drawings, and installations. His authentic approach covers all the basis of traditional art, but his pushing the envelope attitude transcends all the common art form. Contemporary to the bone, his artistic expressions dabble into the field of a sublime, raising deep psychological questions about personal identity and humanity as a concept. He uses virtual reality tools, such as Oculus Rift, does performance art inspired by myth and traditions, draws with charcoal and graphite, and paints using oil on canvas technique.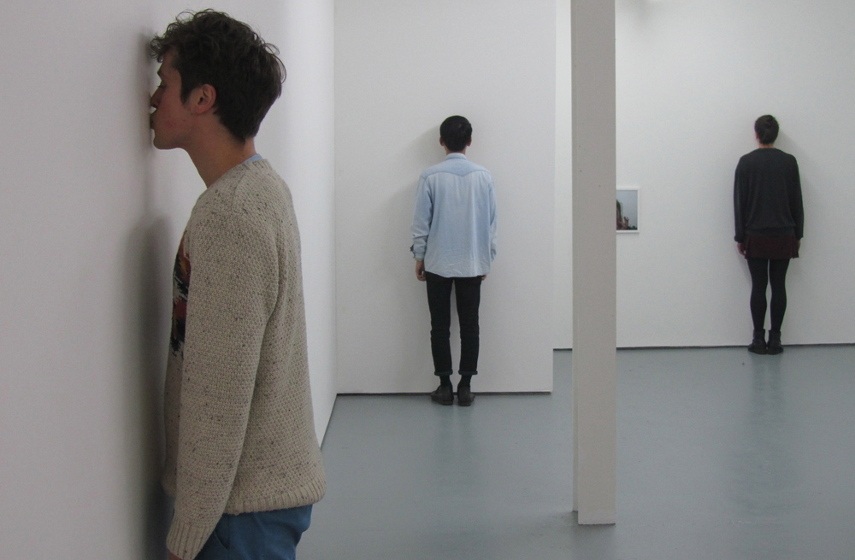 A Kiss of Virtue
Luca De Leva was born in Milan in 1986. He studied at the Academy of fine Arts of Brera and the Academy of Visual Art in Leipzig. In 2013, he organized a performance called Blarney 5x3 at Almanac Projects in London, where 10 performances were standing against the wall and kissing it. Kissing the wall is an idea that came to the artist while learning about the Irish castle Blarney. The legend says that inside the walls of the castle lies a stone with a magical gift of eloquence and one who kisses it will be rewarded with that virtue. The performers were kissing the wall in a synchronized manner in the cadence of a sentence in Morse code. So many references are incorporated into this performance, and Luca De Leva does all of his art in a similar manner - carefully planned and amazingly detailed.
De Leva dedicated project called Fiammetta dixit to his sister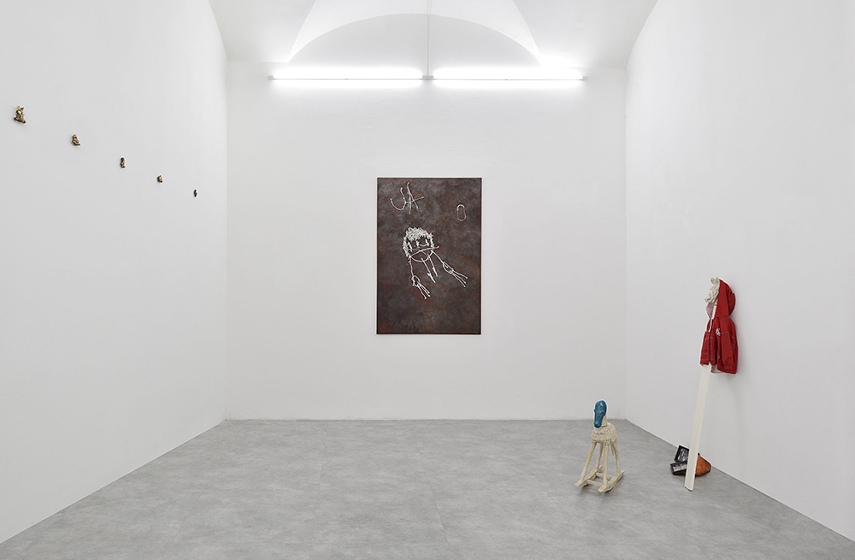 Sibling Love as an Inspiration for a Different Perspective
Quite a lot of his work is dedicated to his sister, with whom he has the beautiful sibling connection, that gives birth to many of his creative projects. One of his projects, from 2014, called Fiammetta dixit that he organized in Rome, was dedicated to his sister, Fiammetta, and her perception of the environment. She was born with some disabilities and he always tried his best to grasp her sense of the world. In this installation, he made sculptures that represented her body and scattered them across the gallery space. The idea was to show how somebody's fragmented concept of self, communicated with the viewer that does not have the same methods of perception.
The artist uses virtual reality eye gear in his performances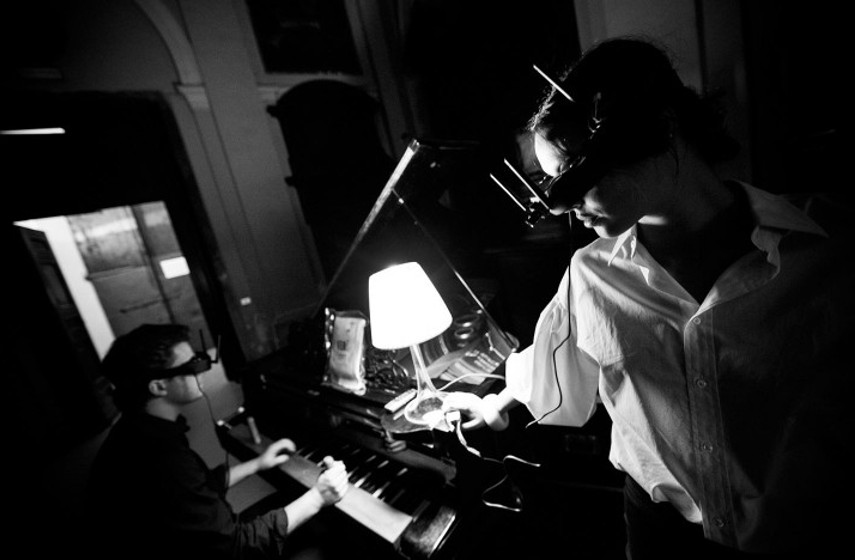 Stories from Another Eye
In one of his recent performances ThySelf Talk: Chronicles from another eye, the artist used one of the many perks of modern technology, goggle glasses, to provide a unique knowledge of seeing himself in a third person through someone else's eyes. The artist and his partner wore virtual reality glasses experiencing in their daily lives a swapping of their eyesight to move within a different perspective on reality. By moving in and with another body-sense, De Leva aims at a dissolution of his known perception to return to a grade zero, which precisely in the overturning of the sensorial insights, transforms into something other, like in the case of his 2011 "life swap" act performed in Beirut with Jorgen Ekvoll.
Luca De Leva lives and works in Milan, Italy.
Featured image: Luca De Leva - Portrait of the artist (Detail), photo credits Requite
All images courtesy of the artist