Artists pour their emotions, bits and pieces of their souls, and deepest thoughts about the world into their art. It's no wonder they develop a special connection with artworks. Luca Francesconi is an Italian artist whose relationship to his work goes beyond ordinary emotional attachment. He's trying to explain the phenomena of the world by using the irrational and the "para's" of the underworld. Scientific knowledge, biology, physics, ancient philosophy, the occult and the rituals of magic nourish the artist's small and deeply intimate mythologies, keeping the language of his expression eminently metaphysical. That's how he manages to tackle complicated themes and explain complex issues through seemingly simple forms.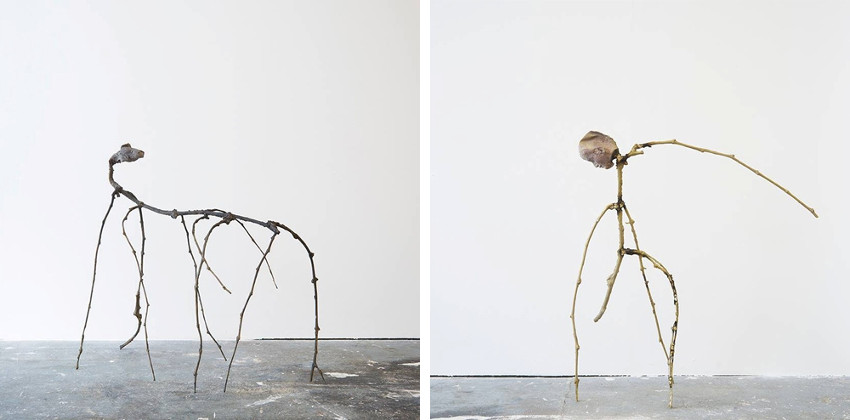 Searching for the Origins
His pieces are usually formed around dualities like empty and full, bright and dark, limit and infinite. The artist emphasizes the relativity of our perception of things and states that in the end they can only be observed and grasped with respect to each other. Francesconi lives near the Po, which the artist searches like a true archaeologist, often using what the river carries along in his projects. Whatever is found, the artist transforms those chance discoveries into the very subject of his work. By connecting the nature with culture, it's quite clear that Francesconi is in constant search for his origins, and the origins of the world.
The artist emphasizes the relativity of our perception of things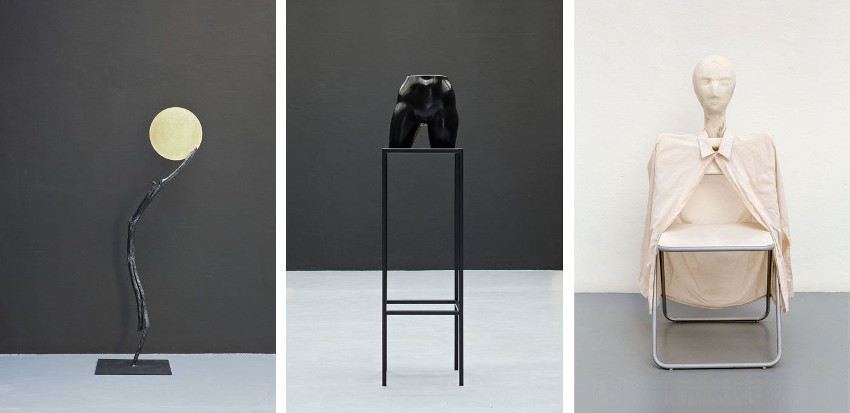 Avoiding the Abstraction
The artist regularly returns to a certain number of forms, objects and materials in his successive shows and installations. Influenced by the words of Aristotle, Francesconi believes that the only limit on any one thing is another thing, which provides an explanation why are objects and forms re-employed. To him, there is no reason to be focused on a given form in the process of elaborating the artwork or a show, and that's why the forms he chooses for his sculpture often include the element of indeterminacy and a possibility of incompleteness. His admiration towards the symbolic rationality (simple forms representing complex notions) could have led him down the path of the abstract art made up of correspondences. Instead, his interest in those correspondences translates into objects, doubtless simply because the concept of embodiment is fundamental for him.
He believes that the only limit on any one thing is another thing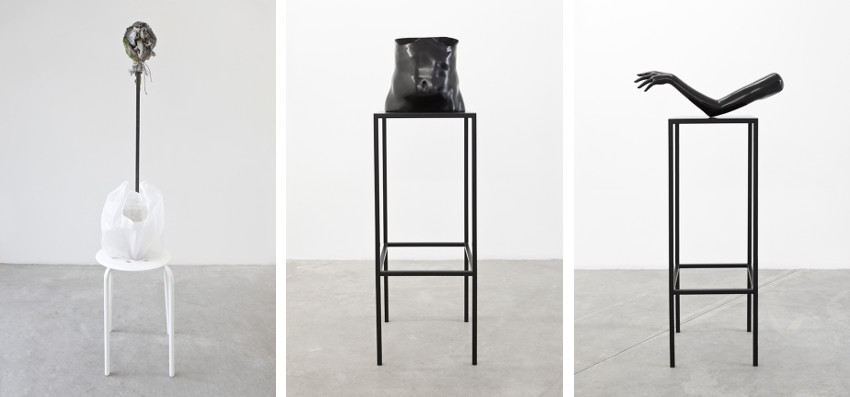 Verifying the Ideas
To create a work of art is to attempt to explain the world. By placing himself and his process in such a context, Francesconi's exhibitions are both a work of art and a discourse and as such, inseparable from the rest of his work. It's that significant moment when he can finally both figuratively and literally put his ideas to work and pour them into an artwork, where he can experience it completely.
Luca Francesconi lives and works in Milan and Paris.
Featured image: Luca Francesconi - Nightmare Carboydrates, 2015, exhibition view at Tonus, Paris, image courtesy of Galleria Umberto Di Marino
All images copyright of the artist