Luca Padroni is an Italian contemporary artist known for his large-scale works in which fields of color form different architectural spaces. The starting point in his work are drawings and small-scale studies in oil which evolve in monumental paintings. Powerful and ambiguous, his paintings embrace the observers as an integral part of the image.
The formal composition of the picture depicts a vigorous sense of motion, through unrealistic and impossible architectural spaces like in his series of work titled Fault Line. The poetic of dynamism and brightness in these works, their geometric severity, invite the viewer to explore the ability of ideal cities to stimulate reflection and change.
Prospettiva Attesa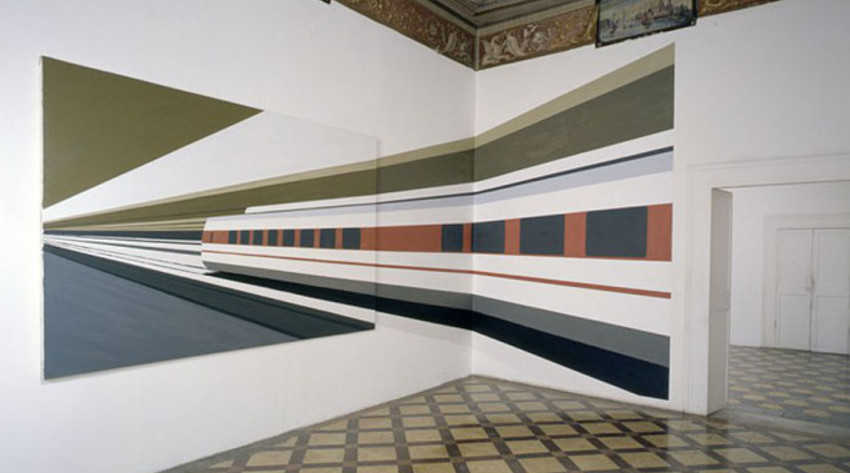 Born in 1973 in Italy's capital, Padroni earned a degree from the UCL Slade School of Fine Art. He spent a semester at the School of the Art Institute of Chicago in 1996, and at the San Francisco Art Institute in 2001.
Padroni's work has been included in many exhibitions at galleries in his native country and beyond, including Wunderkammern, Rome; Maneggio del Cremlino, Moscow; Galleria del Cortile Archivio Sante Monachesi, Rome; Galleria Trecinque, Rieti; and Galeria La Aurora, Murcia, Spain, to name a few.
He is represented by Wunderkammern, art gallery located in Rome.
Painting by Luca Padroni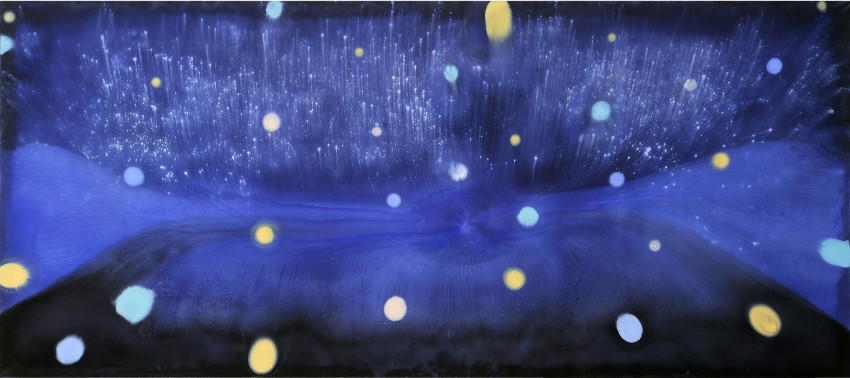 Luca Padroni is based in Rome.
Portrait photo by Alessandro Vasari
Images courtesy Luca Padroni