Lucien Smith is a an American painter who lives in New York. He makes abstract paintings, but also does sculptures and installations. This young creative mind finds inspiration in comic books, movies, love stories, both imaginary and personal. Lucien tries to put himself out there completely and to show how he feels with genuine honesty. As a young wonder kid, he rose to fame early, but he still wants to evolve, change, and to grow as an artist. After he graduated from Cooper Union School of Art, he got his first studio, and then after some time moved to a house with a yard in Hudson. Smith's most creative phase had begun when he started spending time outside and connecting with nature. He did a TED talk for Columbia College and shared his coming out of age story. Not being a typical voice of the generation, this young artist tries to stay on a road of discovery and continues to work on himself as a man, and as an artist. His unlikely subject pairing is what makes him one of the most exciting artists at the market.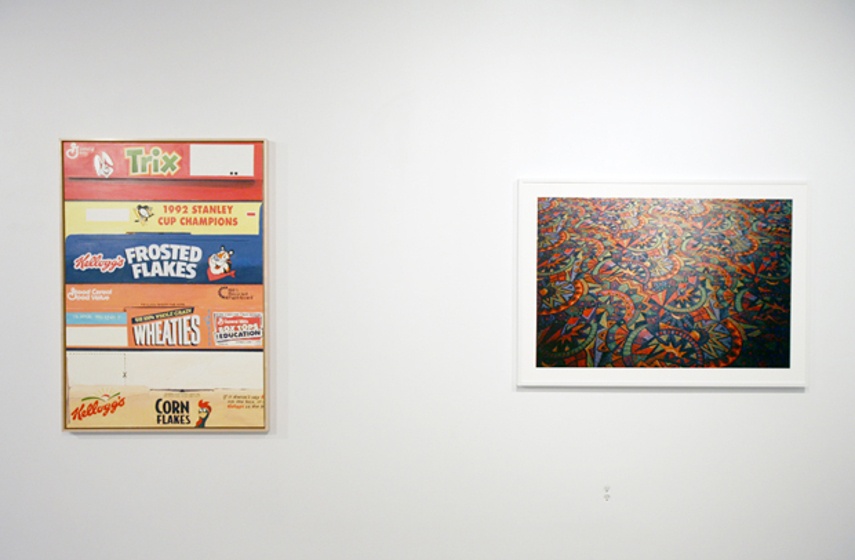 Early Works
Smith's first solo exhibition called Imagined Nostalgia was held in 2011 at Cooper Union Gallery in New York, NY. For that show, he found inspiration from the textbooks he read in college. While studying for the exam in European Tourism he found out about a marketing strategy of organizing holiday tours that are filled with childhood reminiscence and peculiar nostalgia for the past. They are filled with tropes, pop-cultural archetypes, and people love them. In a need to feel like a child, safe and secure, people buy holiday arrangements, and Lucian, being a Millenial, never had experience with that sort of memorabilia. So, he and his friend Jack Siegel made an exhibition featuring cereal boxes, toys, and yearbook photos, showing how we tend to adorn memories from the past, making them more pleasant than they were. The same thing goes for marketing tricks, they create a simulacrum that survives solely on people's need to beautify the past, forgetting that being a child is not made out only from chocolate and bike rides.
Smith uses inner navigation as one of the tools in order to search for subjects of the paintings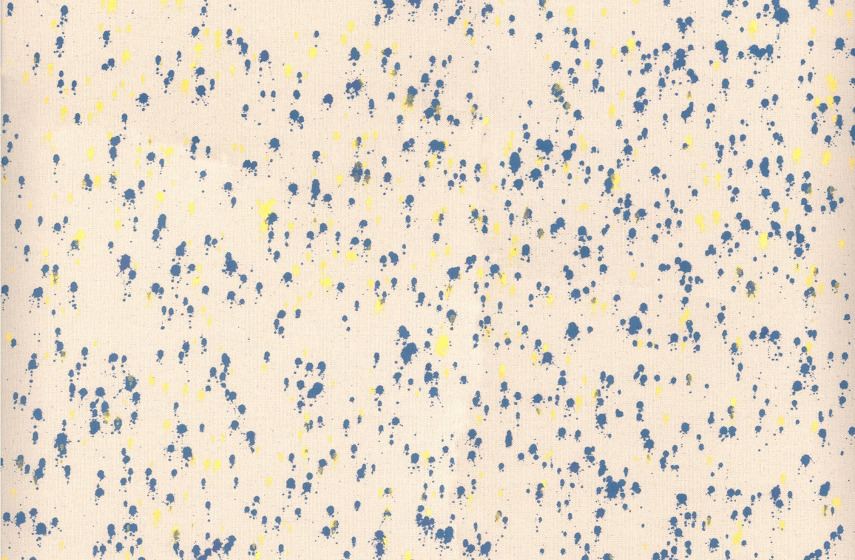 The Art of Lucien Smith
Changing interests all the time, from university history of art textbooks to magazines, Lucien finds himself sinking in pop-culture, in music or in books. However, he realizes that one has to feed the mind with this artsy or art-ish cultural content in order to stay connected with the world. Surprisingly this had led Smith to think about loneliness and how it's represented. In comic books, there are always scenes where the main character is walking down the street while it's raining. Rain is a symbol of loneliness and Lucien decided to make a series of canvases where he would explore this emotion. He put paint in a fire extinguisher and made a great series of Rain Paintings that helped him rose to success. At the time, he was going through a rough patch and a lot of Pollock's pictures, so the result was a series of monochromatic abstractions that, somehow, were made to be easy to the eye. Droplets of color on white canvas give a soothing vibe and Lucien wanted to use fire extinguisher so the gravity could play its part in the making of this piece.
Smith likes interaction with other artists and visit various exhibitions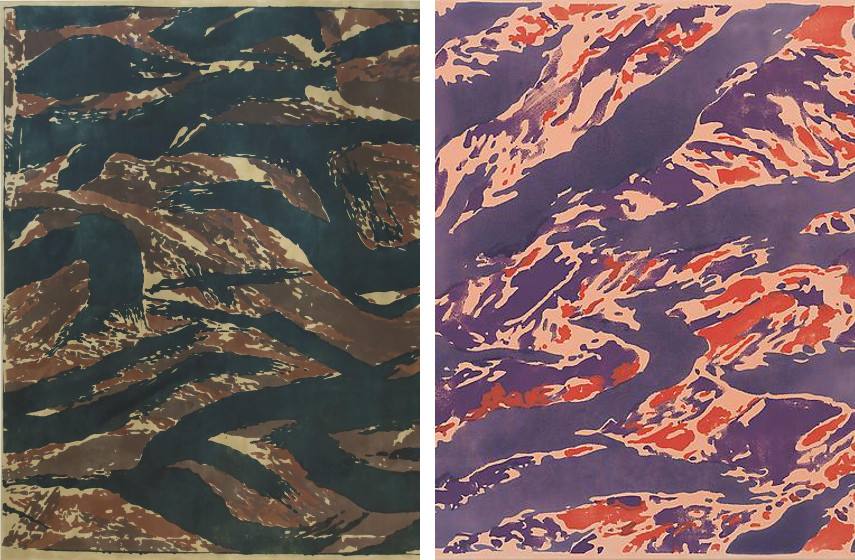 Dilligent House Owner
After moving out from the city into nature, Lucien began experimenting with new tools and evolving as an artist. He started using loose brush strokes to depict the river flow, but then he pours entire containers of paint on canvases in order to make the paint flow freely, in a determined way. He names his images after cites from Bible and creates so he could meditate. Spirituality and art go like bread and butter. After Tigris series of camouflage paintings from 2014, he decided to take a break and rest a bit. Internet was on fire, everyone was talking about his TED talk, complicated relationship with his father, and about how "real" he is. Cleverly staying out of the public eye, he returns with more new work, with a grown up attitude and, more importantly, with the desire to create more and more meaningful art. He made a new website, bought a house, and nowadays he is working on creating a positive and optimistic art environment around him.
Lucien Smith lives and works in New York.
Featured image: Lucien Smith - Yet I get a kick, yes, I get a kick, yes, I get a kick outta you (detail), 2012
All images copyright of Lucien Smith