Ludo is a Paris-born street artist working primary in the wheat-pasting technique. The artist is best known for his Nature's Revenge series, in which he connects the world of plants and animals with our technological universe and "quest for modernism". It speaks about what surrounds us, what affects us and tries to highlight some kind of humility.
Drawn with the precision of botanical illustrations, Ludo's new order of hybrid organisms is both elegant and fierce. Armoured vehicles spawn stag beetle horns; carnivorous plants bare rows of hunting-knife teeth; bees hover, hidden behind gas masks and goggles; automatic weapons crown the head of sunflowers; human skulls cluster together like grapes.
The artist is best known for his socially conscious Nature's Revenge series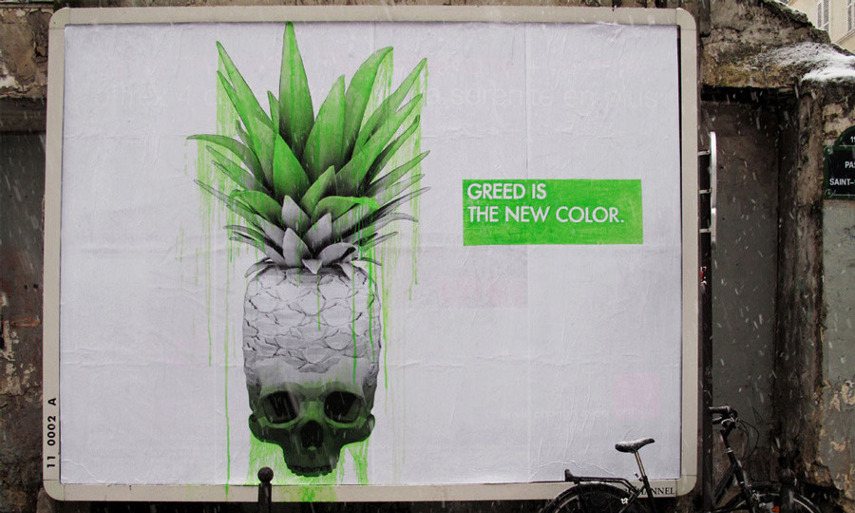 Ludo's work aspires to jolt us out of a longstanding collective denial: despite repeated natural disasters, we refuse to acknowledge our own fragile state. In his own words, "Humanity's reign on this planet is a dangerous and fleeting illusion."
Ludo continues to live and work mostly in Paris.
Featured image: Ludo, photo © Jaime Rojo (detail)