Ludovic Boulard Le Fur is a French multidisciplinary artist, whose artistic practices include drawing, lithography, and engraving. Born in 1981, Ludovic attended a visual communications school and the Ecole Nationale Superieure des Beaux-arts de Paris (ENSBA), where he studied engraving and got familiar with silk-screen printing.
Ludovic's Wood Carvings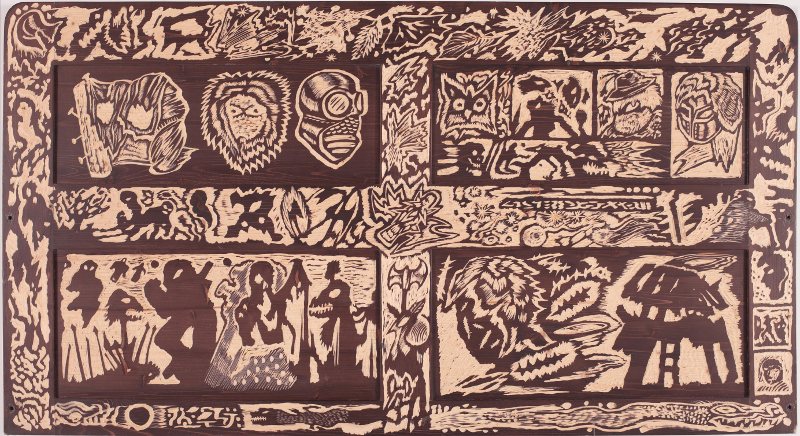 Le Fur started drawing at an early age. Speaking of his childhood and his experience with education system, Ludovic says "In classes, I was buried under my drawings, hiding. I hated school, I used to look out the window, at the gate that was separating us from the world out there. I hated the fact that they were not teaching us the basics, like how to make fire."
Yeti King at Love group exhibition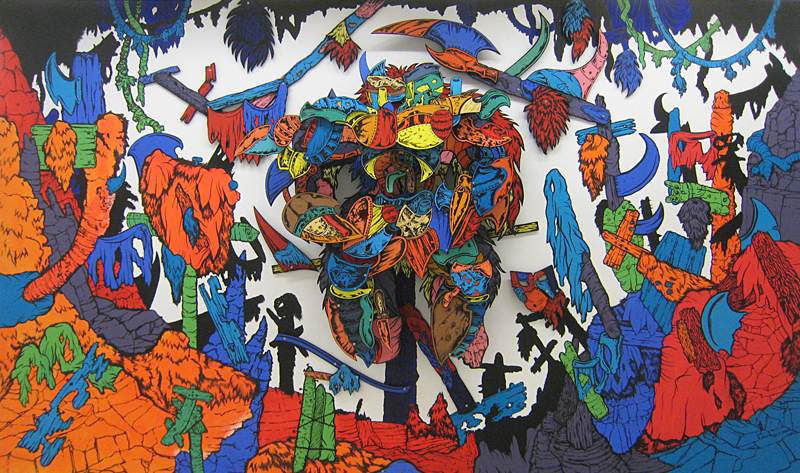 Inspired by comics and superheroes, such as the ones from DC Comics, Marvel, and Les Crados, Ludovic creates works on paper, wood carvings, and installations. Filled with forms and signs, his works aim to abandon the banks of representation and give free rein to the raw and powerful language of drawing. Working with wood, he cuts forms, paints and draws on them, and finally assembles it to create one complete piece.
Le Fur's Wooden Structures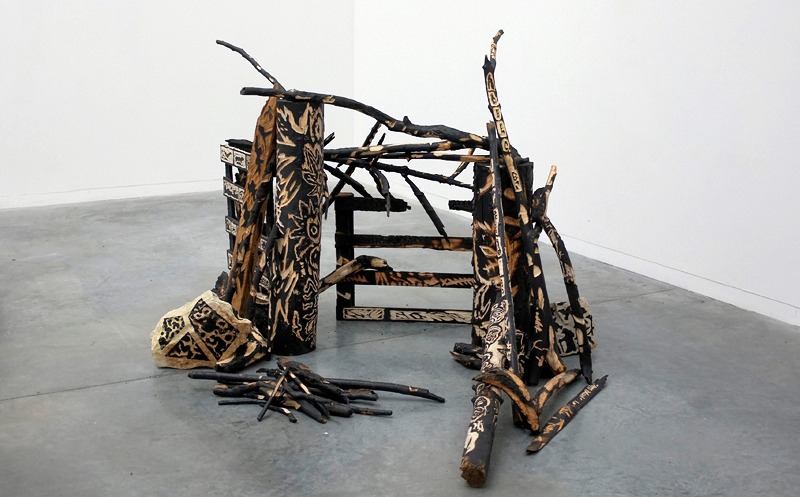 Freed from their bright colors and carved directly into the wood, Ludovic Boulard Le Fur's works on wooden structures evoke past times, ancient cults of objects and cave drawings.
Le Fur is currently teaching visual arts in a non-profit organization. He is represented by Galerie Celal, based in Paris.
Ludovic Boulard Le Fur lives and works in Paris.
All images copyright © the artist