Hailing from Pretoria, the administrative capital of South Africa, Maaike Bakker is a highly talented artist who works in a wide range of media including drawing, sculpture and installation. However, she is best known for her illustrations featuring metaphorical subjects and elements that may remind many viewers of fairy-tale motifs. The artist uses a soft palette of colors to create her eye-catching pieces that often explore themes of notation and ephemerality. Her work also deals with limitations imposed by systems and aims to find out at what point such structures may become excessive and irrelevant, eventually examining futility.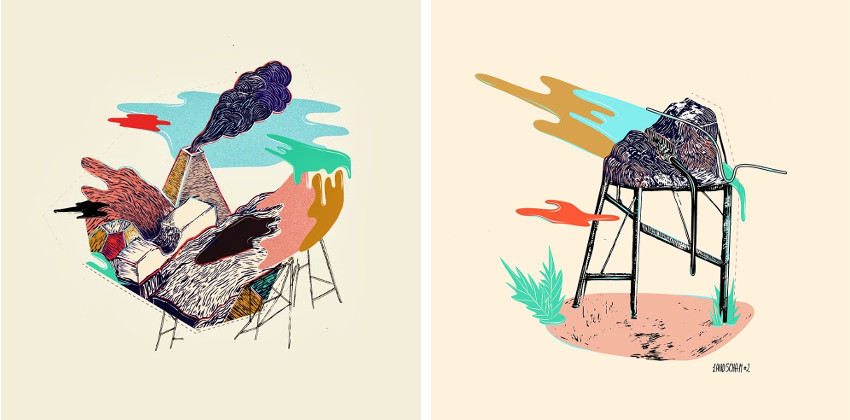 The Art of Maaike Bakker
Born in 1986, South African artist obtained a degree in Visual Arts in 2009, and an MA in Fine Art from the University of Johannesburg in 2013. During her studies, Bakker started exploring illustration alongside her fine art practice in order to be able to discover a new, lighter and more eclectic approach to her work. Over the years, Bakker has developed her own style that introduces both concept-driven works as well as light-hearted, offbeat, rough works that depict sceneries from alternative realities. She adds complexity to her art by using line to create patterns, while her soft muted colors give a lush richness to each piece.
She adds complexity to her art by using line to create patterns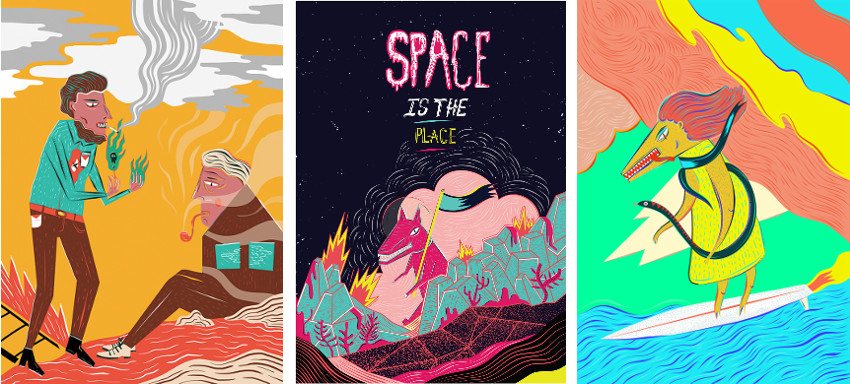 Exhibitions
In November 2013, Maaike Bakker had a one-man show entitled Now Museum | Now You Don't, as part of her Master's degree, at the Nirox Projects (JHB). Since then, her oeuvre has been included in many exhibitions in South Africa, Germany and the United Kingdom. Selected recent group shows include From Whence They Came at SMITH Studio, Cape Town (2016), ZeRO at SOMA art space, Maboneng, Johannesburg (2016), Post-digital at Kalashnikovv gallery, JHB (2015), Play_an exhibition at Nirox sculpture park, Muldersdrift (2014), Re-sample at ABSA Gallery, JHB (2013), Cape 09 as part of the City Project, Cape Town (2009) and many others. In April 2012, she collaborated with Louis Minnaar on a two-person illustration show, titled The River, at Salon91.
Maaike Bakker has participated in many exhibitions in South Africa and beyond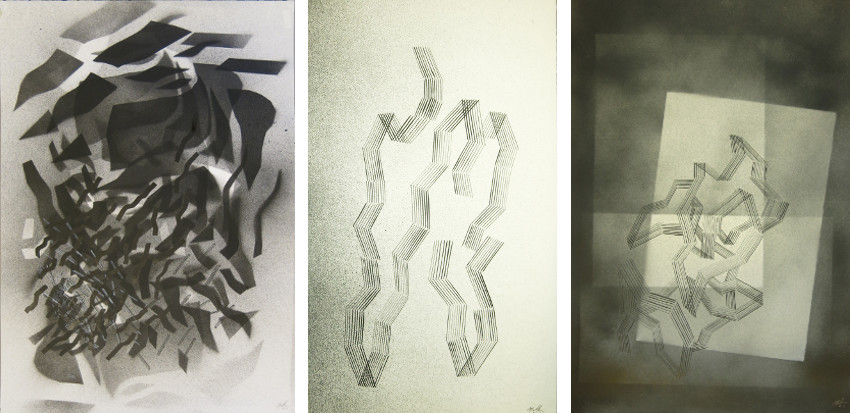 Maaike Bakker – Multidisciplinary Artist
Amongst her illustration work, the Pretoria-born artist's creative output ranges from installation and conceptual art to more light-hearted, offbeat illustrations and raw paintings. To date, she's curated a number of drawing and illustration exhibitions, including lectures in illustration. Along with such artists as Werner Burger, Nina Torr, Lodewyk Barkhuizen and PJ Kotze, she is a member of Mega Bonanza, an art collective focused on creating non-academic brutal and pointless art together. She was selected as a finalist for the Sasol New Signatures competition during 2005 and 2009, and also made it to the top 10 of the prestigious Absa L'atelier art competition during 2009.
The artist is represented by Kalashnikovv gallery.
Maaike Bakker is based in Johannesburg.
Featured image: Maaike Bakker - This and That (detail), photo credits of the artist
All images copyright of the artist