Machiko Edmondson, also known as Cyan D or Cyan Dee, is a British artist famous for her larger than life, hyper-realistic close-up paintings of faces, focusing on only the main facial features.
Although Edmondson uses faces as a starting point to create stunning fantasy images, she does not portray real people but what she calls "anti-portraits". At first glance, her paintings remind viewers of rapid-fire photo frames used with supermodels. This result, however, is actually the hook the artist uses to critique the perfectionist ideal so dominant in modern view of beauty. Her subjects are devoid of identity and the image is a paradoxically empty facade, which is quickly consumed, giving way to the anxiety and obsession that assert these paintings as paintings.
Art by Machiko Edmondson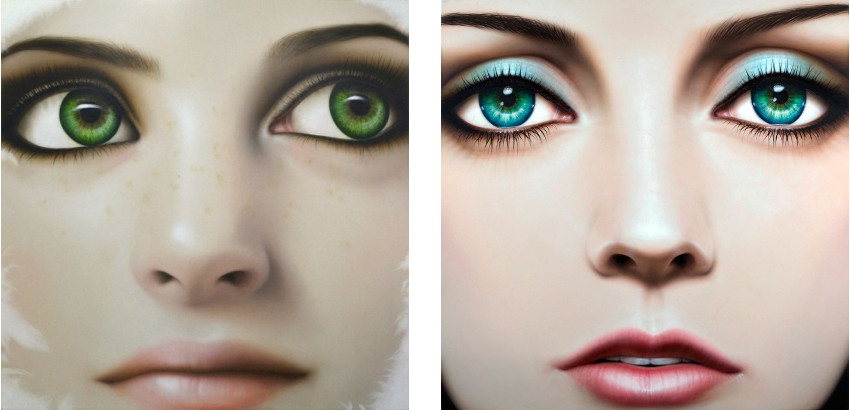 Born in 1965, Edmonson began her artistic training in 1981 at the Tama Arts University in Tokyo, where she earned her BA in Fine Art and Cultural Studies in 1985. In the late 1980s the artist moved to London where she studied at the Camberwell College of Arts (1989-1992) and at the Goldsmiths College (1993-1995) where she earned her MFA in 1995.
Her paintings have been shown in many individual and group exhibitions in galleries and museums throughout Europe and beyond including Nicholas Robinson Gallery, NY, USA; Marksman Gallery, Reading, UK; Gibsone Jessop Gallery, Toronto, Canada; Axel Theime Gallery, Darmstadt, Germany; Laurent Delaye Gallery, London, UK; Galerie Peter Zimmermann, Mannheim, Germany; Harris Museum, Preston, UK; and Holly Snapp Gallery, Venice, Italy, to name a few.
Her work is included in notable collections like David Teiger Collection, USA; Felicity Waley-Cohen Collection, UK; Birgid Hanson collection, UK; and Walker Art Center(Ralph W Burnet), USA, among others.
She is represented by Unix Gallery in New York.
Oil on Canvas by Edmondson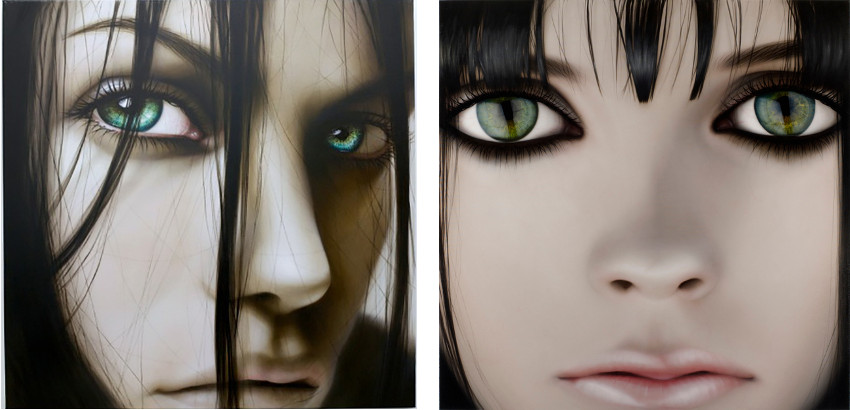 Machiko Edmondson is based in London, UK.
Featured image: Machiko Edmondson – Oblique, 2013 (detail)
All images copyright © the artist