Magnus Gjoen is a multitalented London-born artist, of Norwegian origin, who explores how something that appears powerful and destructive can be transformed into elegant and fragile object of art. He often questions the role and relationship between religion, peace, conflict, and war in his practice.
Machine Gun Series by Gjoen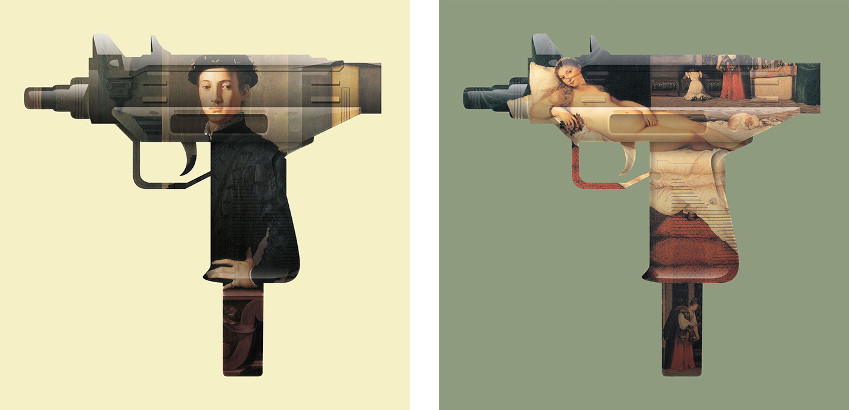 Gjoen's Background
Born in England's capital to Norwegian parents, Gjoen studied design in London and at the Insituto Marangoni in Milan. He has worked as a denim designer and graphic designer for British fashion legend Vivienne Westwood and in product development at the American brand Lee Jeans, amongst others. Having a background in fashion, the artist has brought a modern punk-sensibility to his practice. He revisits old concepts and finds beauty in destructive objects trying to twist their meaning into something that is relevant to contemporary society.
It's a Fearful Thing to Love Something That Death Can Touch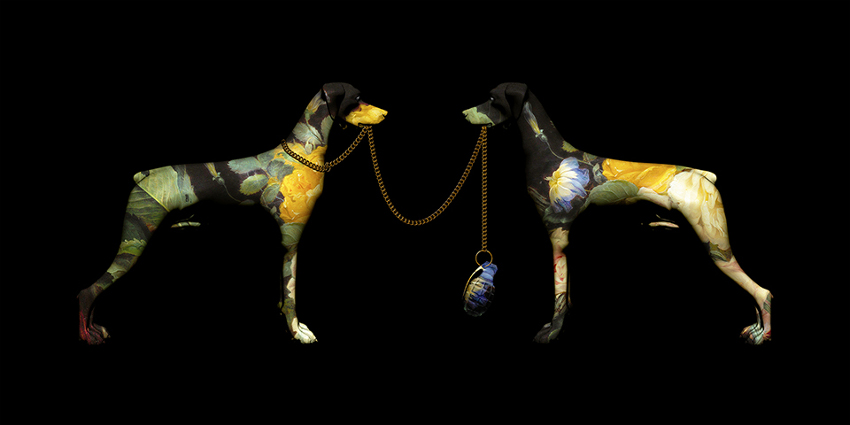 Art by Magnus Gjoen
Gjoen's delicate images of beauty and death, depicting symbols such as skulls and weaponry, reminds viewers of the ephemeral nature of conceivable pursuits. His pieces have the ability to turn dark and strong imagery into something tender and soft. By infusing his work with a mixture of dark humor, pop art and urban art into his fine art prints, the artist has captured the attention of the next generation of art collectors who relate to his perspicacious comments on contemporary society. In his pieces, the artist works digitally, building virtual 3D structures in Illustrator, before adding meticulous detail and shadow in Photoshop.
AK 47 Concert of Birds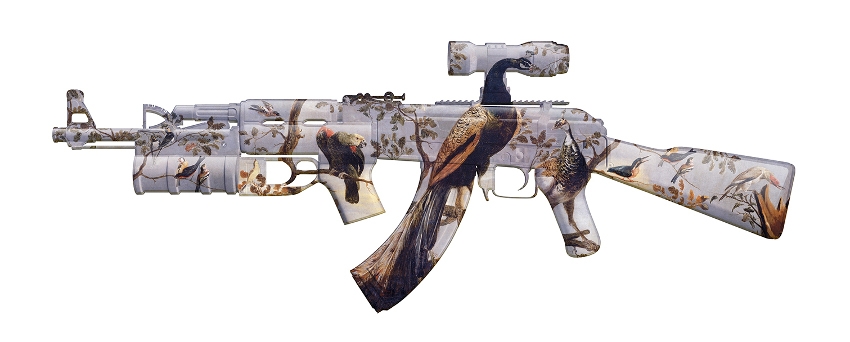 Inspiration
Gjoen is known for sampling imagery dating back to as early as the 14th century and mixing it with street and pop art producing original and modern takes on old masterpieces or manipulating something ferocious and vigorous into something fragile but alluring. For the past several years he has been creating pieces inspired by different sources, especially by Renaissance and Flemish masters, religion and war while the human race itself is often his favoured subject.
Skulls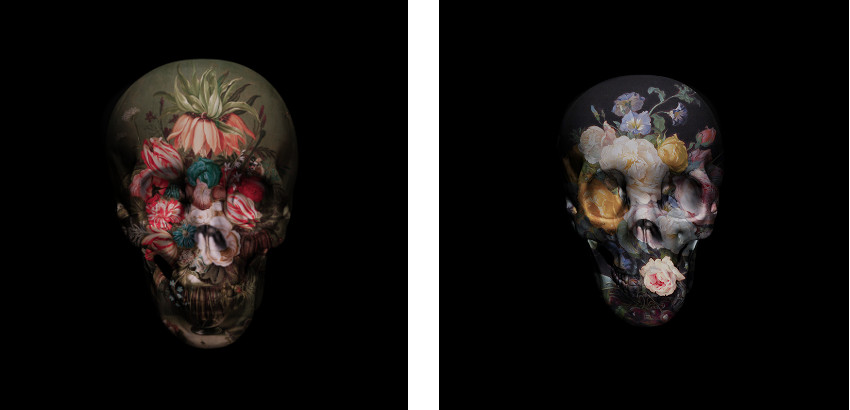 Sculptures
The London-born artist also explores his artistic potential through the medium of porcelain, producing sculptures inspired by his digital prints, while continuing to express his messages through more daring and subversive prints.
New Works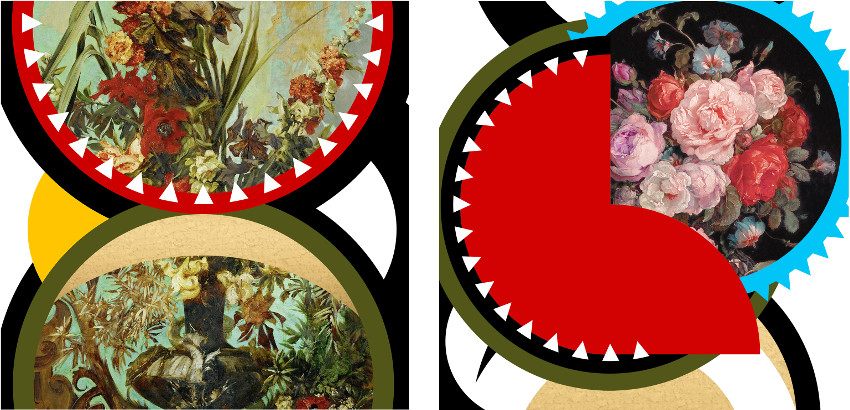 Monster - Gjoen at Hang-Up gallery
In March 2015, Gjoen presented a brand new collection of multi-media originals and limited editions titled Monster in London-based Hang-Up gallery. The series of works explores and analyses the mind of a serial killer and their pre occupation with fantasy stemming from childhood. For the first time the artist has experimented with a variety of materials such as Perspex and wood as opposed to working flat and digitally. Monster illustrates the extremely organized, yet befuddled mind of a serial killer, by fusing affectionate, attractive imagery with bold, primitive colours. The artist investigates how imagination can be the main part in the creation of a monster by using primitive shape and form overlaid with otherworldly scenes.
Monster Series, 2015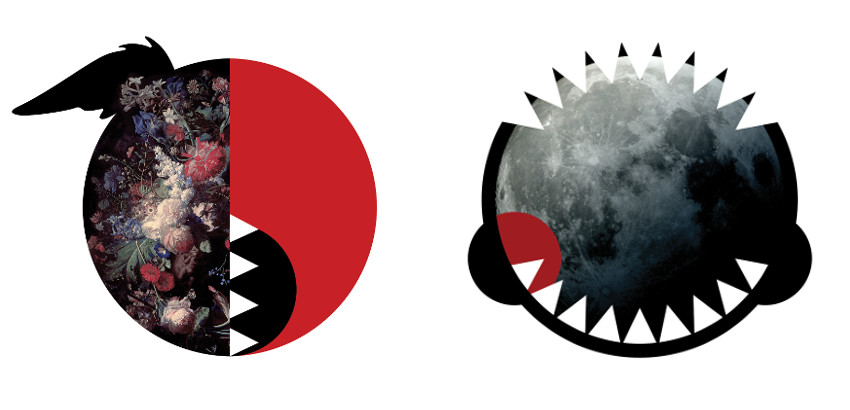 Exhibitions and Gallery Representations
Coming from a fashion and graphics background, Magnus decided to turn his full attention to his art several years ago. Since then he has participated in more than twenty exhibitions and art fairs. His work was included in group shows in Lawrence Alkin Gallery, London; Underdog Gallery, London; Soze Gallery, LA; and Galleri Geo, Bergen, Norway, to name a few. His first solo exhibition was Between Heaven & Hell at Hang-Up Gallery, London in December 2013.
He is represented by Hang-Up Gallery and Verso Contemporary, both in London.
Break Glass for Second Coming

Magnus Gjoen lives and works in London.
All images courtesy © Magnus Gjoen