Maleonn, also known as Ma Liang, is a Chinese graphic designer and photographer. Although his works deal with a variety of themes, all of them share a unique, surreal character which gives them almost a magical feel.
Maleonn was born into an artistic family in Shanghai in 1972. His mother is an actress, while his father is the director of Beijing Opera. He was encouraged to pursue art from early childhood, and showed interest in painting early on. Maleonn graduated from the Fine Art College of Shanghai University, majoring in Graphic Design.
The Photography of Maleonn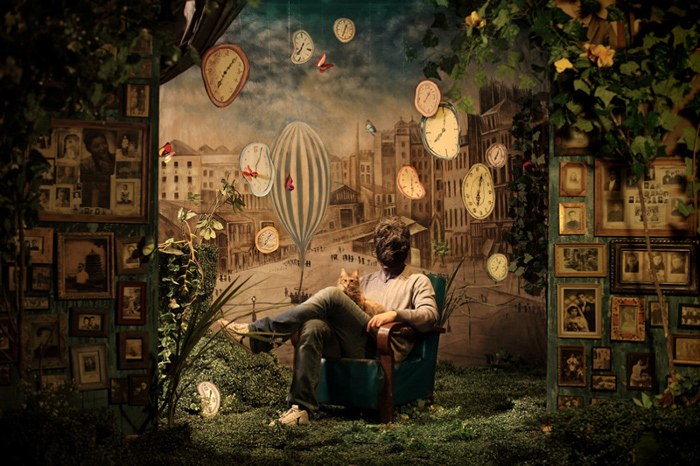 The artworks of Maleonn are very complex in nature – the images require carefully laid out stages and elaborate costumes and props. The subjects in his images are usually actors who appear in fantastical settings in a variety of bizarre contexts. Maleonn's work has been associated with steampunk, since it shares the genre's general old-fashioned feel, and the elements of science fiction and horror are present in both. The images are multi-layered, each telling a tale of its own.
King of the Ridiculous - Chapter Two, 2010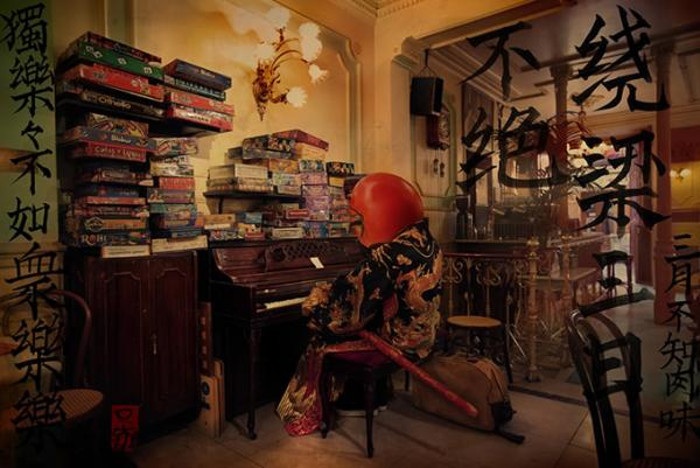 In his series of works entitled Portrait of Mephisto, Maleonn gives his rendering of the tale of Faust, with a special emphasis on the demon Mephisto, the devil's envoy. Maleonn's skills as a painter become apparent in this series, seeing as they were taken in black and white and were later hand-painted on. In Second-hand Tang Poems, he tackles a problem closer to home. He uses elements often found in classical Chinese poetry and painting. These are used to demonstrate how little Chinese traditions are held up, and how their values are lost.
Portrait of Mephisto series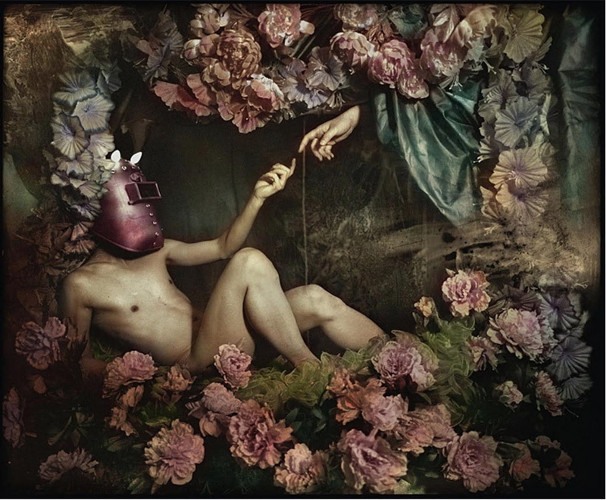 Maleonn works constitute a part of group exhibitions at the Museum of Contemporary Art in Shanghai, the Museum of Contemporary Photography in Chicago, the Victoria & Albert Museum in London and the DeVos Art Museum at Northern Michigan University. He has an exhibition of his own at the Shanghai Art Museum, as well. >Magda Danysz Gallery represents him.
Maleonn works and creates in Shanghai, China.
Featured image: Maleonn (Ma Liang) - Last Tango in Shanghai #4, 2009 (detail)
All images copyright © the artist