Proverbs could be summarized as the people's wisdom. A good portion of them originates from another time, but strangely, they are almost universally applicable. Mamady Seydi, a Senegalese artist, seeks inspiration in them, hoping to turn the words into something that is more visual and easily understood. He creates a mirrored society, where exists the absolute need for fighting against evil, injustice, and human stupidity, which often is the cause of problems. The artist assumes the role of a teacher, speaking through his art, sending clear messages and teaching about morality. He vividly shows the viewers the concepts of selfishness, beauty, fall, loneliness…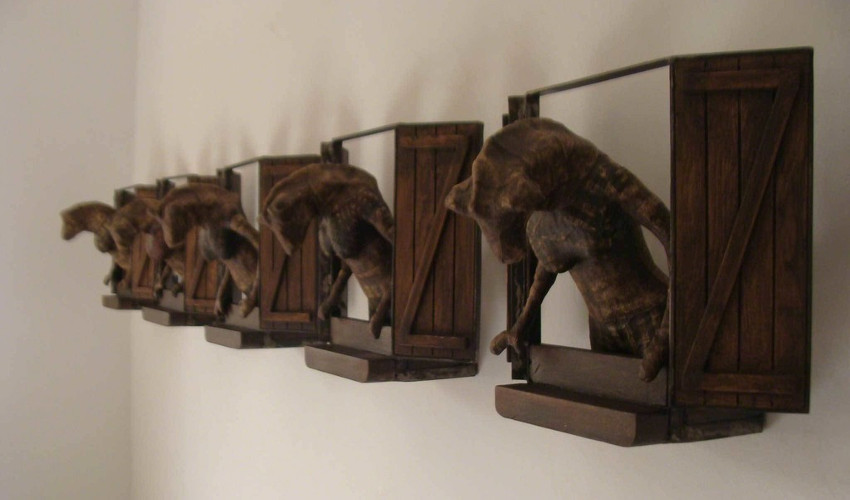 African Alice in Wonderland
Proverbs are certainly at the top of Seydi's sources of inspiration. There is also the Senegalese literature and the book titled Leuk the Hare, written by Abdoulaye Sadji and Léopold Sédar Senghor, who was the Senegal's first President. It's a collection of folk tales and initiation stories, and the writer's intention was to teach French to young Senegalese students while imparting a sense of African tradition and culture, and it was a kind of a satire of society. Seydi admitted he found inspiration between the two absolutes, one being the rebellion without the future, and the second being the acceptance of the foreign rule. His childhood imaginations and dreams are also externalized through his sculpture, altogether creating a dreamlike African world that is relatable to European Alice in Wonderland.
Proverbs, Senegalese literature and childhood memories are the most important sources of inspiration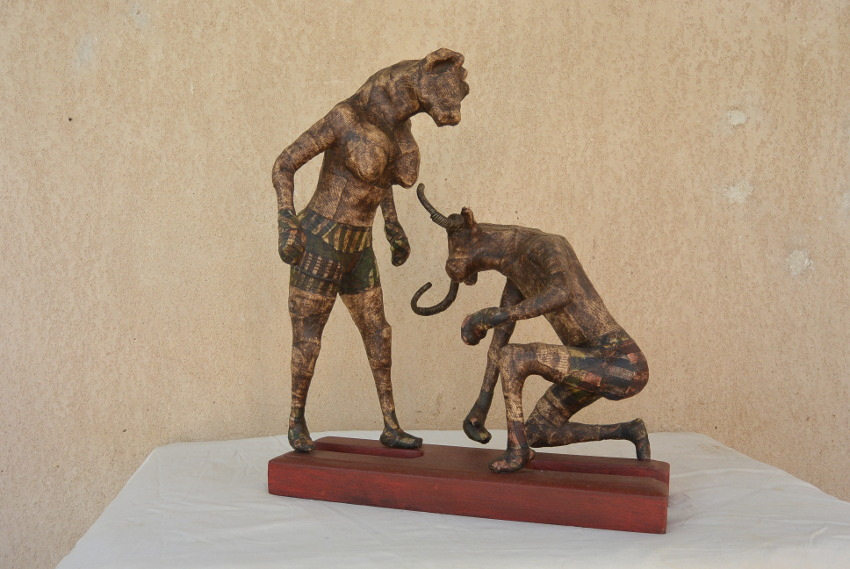 The Awards and Shows
Seydi was born in Dakar, lives in Mbour, but has set up his workshop in Nguékhokh. He graduated from l'école nationale des arts, Dakar, in 1997. In 2000, during the Dak'Art, he won the Prix de l'Agence Intergouvernementale de la Francophonie, and in 2000, 2002 and 2006 he also won the Prix de l'ART OMI International USA. His artworks were included in many exhibitions throughout Senegal, but also in Paris, and he had several very successful solo shows. In 2015, he and his fellow artist Cheikh Keita had the two-man show titled Palaver, which contained paintings and sculptures reflecting life in all of its diversity.
The artist uses wood, cloth, paper, rusty iron in order to make brown tones that evoke the length and duration as proverbs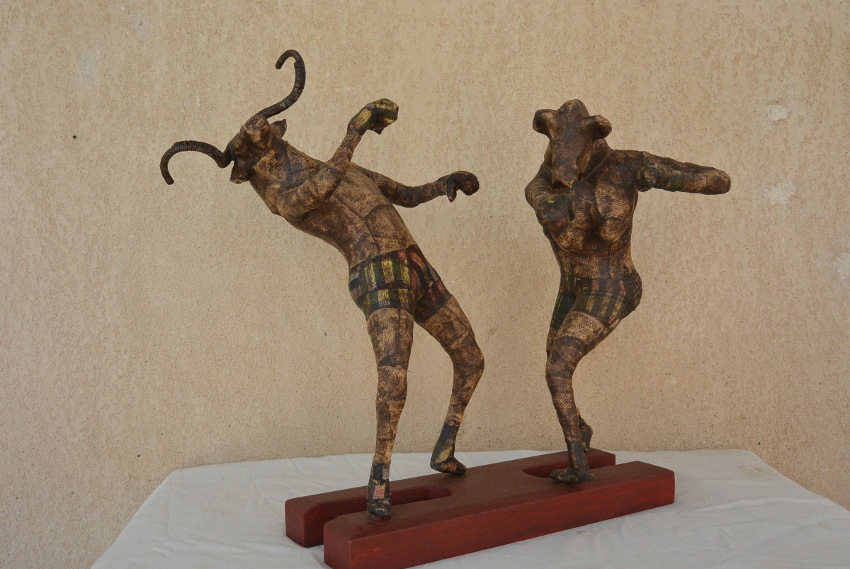 The Teacher
The artist created this mirrored society, where he emphasizes the need for doing good and fighting the evil, injustice, and human stupidity. His sculptures are hybrids of animals and humans but retain just enough of their original characteristics. They teach about loneliness, beauty, selfishness, rise and fall, ferocity, overwhelming power, dependency. He's inspired by the Senegalese proverbs, but he doesn't simply illustrate them. The artworks are rather inventions, and their task is to contribute to the moral education of the society.
He is represented by Galerie Galea in L'Isle-sur-la-Sorgue.
Mamady Saydi lives in Mbour and works in Nguékhokh.
Featured image: Mamady Seydi – portrait, photo credits joellelebussy.com
All images used for illustrative purposes only