Flavien Demarigny aka Mambo is a Chile-born Franco-Hungarian painter, travelling designer and graphic artist. Born in 1969 in Santiago, Mambo grew up in Latin America. He moved to the capital of France in the mid-80s, where he started his artistic career as a graphic designer and a street artist. After several years of experience, his work has developed into canvas painting and large size murals.
Les Émotifs
Influenced by the work of Roy Lichtenstein, Piet Mondrian, Keith Haring and Jean Dubuffet, Mambo has developed the foundation of his unique language described as "illustrated brain, full of visions and emotions". Mambo's pieces range from figurative to abstract, with humanity as the main theme of his practice. The most often character in his works is Man, presented as an orange figure who could be everyone's personification. Showing Man through various attitudes called Les emotifs, Mambo captures the feelings, emotions and behavior, or simply, the essence of humanity.
His later works often shows modern society's icons, familiar visual codes, and pictograms.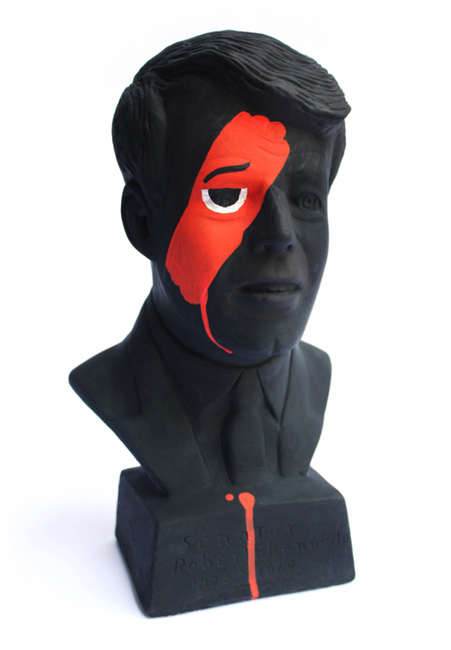 Brainology
In Mambo's semi-abstract pieces called Brainology, images are connected like memories, through fluid and gracious lineages. The artist draws lines in a one single gesture, following his imagination, and revealing the poetry inside our minds by liberating artistic expression from pre-set frameworks. Fascinated by the development of biology, technology and cognitive sciences, Mambo's more abstract paintings suggest his vision of scientific innovation ever expanding human knowledge.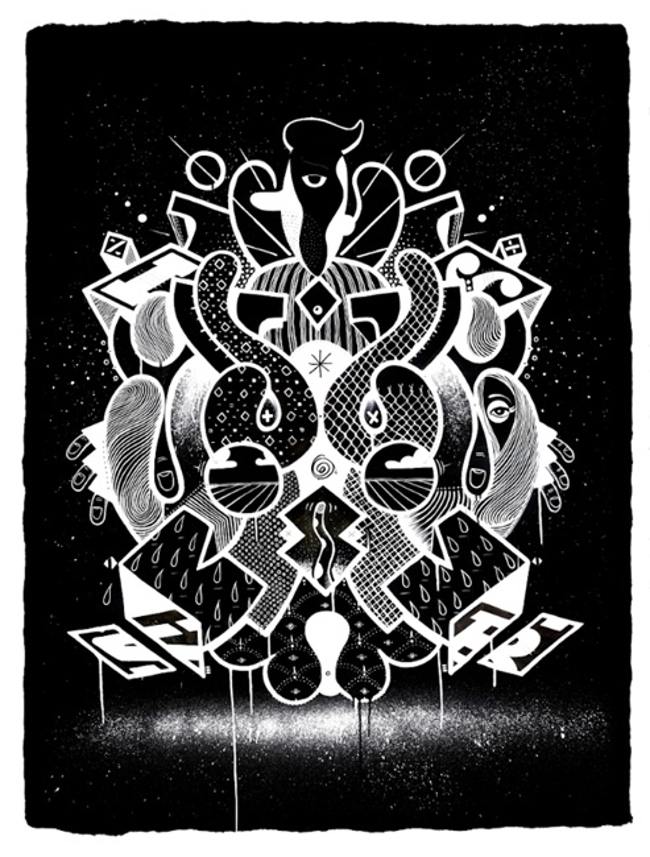 9ème concept
From 1986 to 1997, Mambo was member of Force Alphabétique, while in 1998 he became a member of a famous Parisian collective of artists, 9ème concept, characterized by its freedom in creating accessible art on the streets for anyone.
Mambo has collaborated in creative projects with Prada, Canal Plus, Samsung Crooks'n'Castles and Vans.
Mambo at French Art Studio
Mambo has participated in numerous solo and group shows worldwide, including the Centre Pompidou, Paris, Speerstra Gallery, Geneva, Magda Danysz Gallery, Paris, Helmet Gallery, Munich, Agnès B. Gallery, Paris, Watanabe Gallery, Osaka, Seven Gallery, Paris, Kinsey Desforges Gallery, Los Angeles, French Art Studio, London, as well as at the Biennale Arts Le Havre, and Sao Paulo's Biennale, amongst others.
His solo show Convergence will be on view from June 13th until July 3rd, 2015, at French Art Studio in London, UK.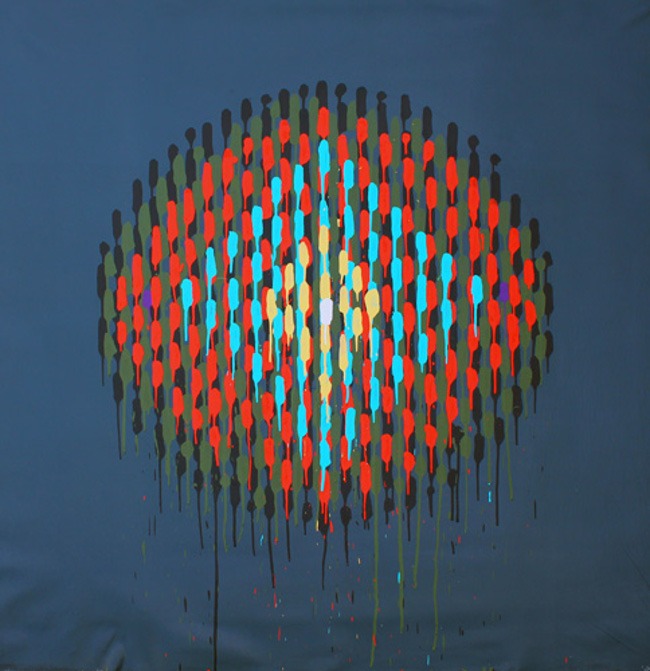 Mambo's work is part of many notable collections, including Centre Pompidou, Duran Ruel, Rose Bialek, Speerstra, Thierry Froger, Agnès B, Kinsey Desforges, and Nao Naussbaum.
Mambo currently lives and works in Los Angeles, California.