Emmanuel Radnitzky, by far better known by his iconic pseudonym of Man Ray, was an American artist whose innovative work established him as the leading figure behind the concepts of Dada and Surrealism, as well as for the rest of the early avant-garde art. Heavily influenced by the artworks of European authors such as Pablo Picasso and Georges Braque, Radnitzky was one of the few American artists to truly be accepted as the leading source of creative ideas on the Old Continent. Among his numerous contributions to the world of art, Man Ray's greatest achievement was the way he was able to manipulate the medium of photography by introducing the artistic potentials of different processes, such as solarization and rayographs (a special eponym for his photograms). Emmanuel Radnitzky once famously stated that he does not photograph nature, but his own visions - this was the main driving force behind all of art Man Ray ever created.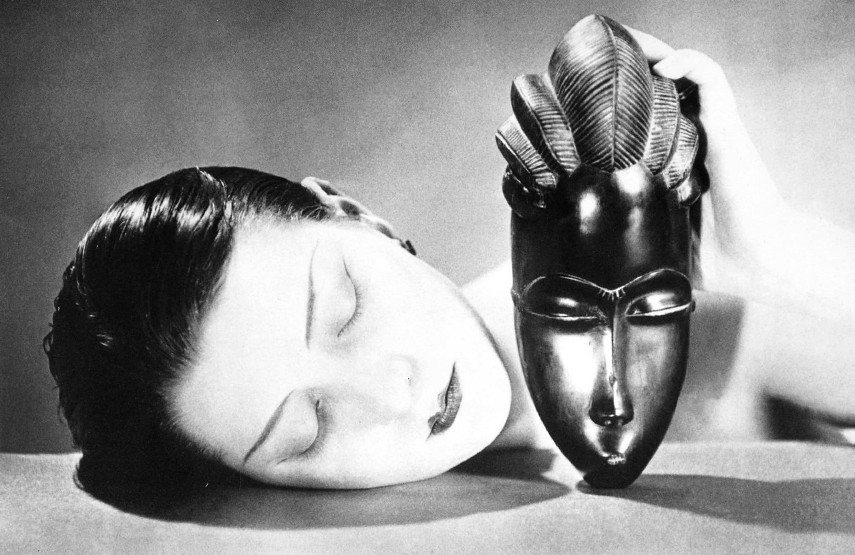 Becoming Man Ray
During his career as an artist, Man Ray worked hard at not allowing many details of his early life or family background to become open knowledge to the public. Why this was the case remains anyone's guess, but it was probably due to Radnitzky's desire to remain as mysterious as possible and allow his art to do most of the talking. He even went as far as saying that he had no name other than Man Ray, refusing to be called by the name found on his birth certificate. However, as he became increasingly more famous and admired by the contemporaries, many details of his private life leaked to the public. Man Ray was born as Emmanuel Radnitzky in South Philadelphia, Pennsylvania, during the year of 1890. His father worked in a garment factory and ran a small tailoring business out of the family home, often depending on the help of his children to get the job done on time. Emmanuel had a brother and two sisters, where the youngest was born in 1897, shortly after the entire Radnitzky settled in the Williamsburg area of Brooklyn, New York City. During the early portion of the year 1912, the Radnitzky family changed their surname to Ray as a reaction to the ethnic discrimination and antisemitism prevalent at the time. Additionally, Emmanuel altered his own first name into Man (a shorter variation of his childhood nickname of Manny) and gradually began to use Man Ray as his combined single name.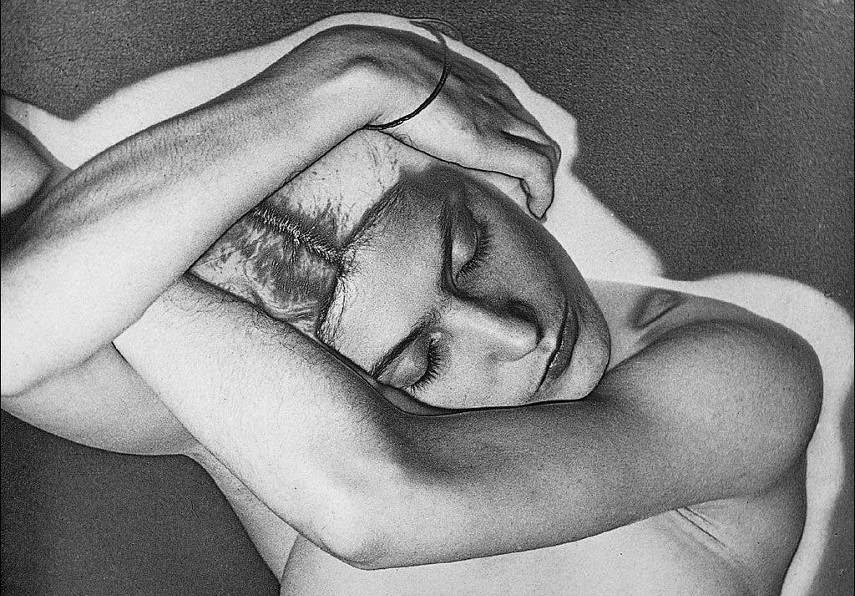 Choosing Painting Over Architecture
From an early point in his life, Man Ray wished to disassociate himself from his family background as much as possible, but the tailoring business left an enduring mark on his art. Mannequins, flat irons, sewing machines, needles, pins, threads, swatches of fabric and other items related to tailoring appear in almost every medium of his work. Some art historians have even gone as far as claiming that there are technical similarities between tailoring and Ray's collage/painting methods. Radnitzky's education at the Brooklyn's Boys' High School from 1904 to 1909 provided him with a solid grounding in drafting and other basic art techniques, setting up a fine understanding of art practices that served the author exceptionally well in the long run. As an addition to his classes, Ray also educated himself with frequent visits to the local New York art museums, where he studied the works of the Old Masters. Upon graduation, Man was offered a scholarship to study architecture but chose to pursue a career as a painter believing that this more conventional form of visual arts was much more suitable to his talents. His parents were disappointed by their son's decision to pursue such a goal, but they eventually agreed to rearrange the family's modest living quarters so that Ray's room could be his studio. From that point forward, Young Ray worked steadily towards becoming a professional painter[1], earning money as a commercial artist and a technical illustrator at several Manhattan companies.
Although he initially aspired to become an abstract painter, Man Ray eventually disregarded the traditional superiority painting held over photography and happily started combining the two techniques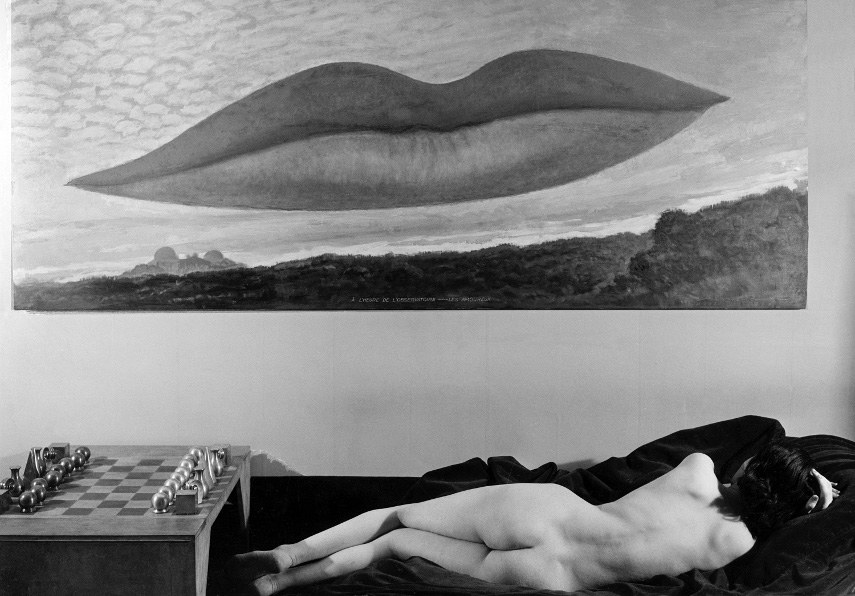 Dadaism and Photographs
Man Ray's early career artworks were mostly paintings and drawings created in a 19th-century style-inspired manner.[2] However, this changed radically when he started exploring the contemporary avant-garde art of Europe, a door that was opened by the stories and works of Alfred Stieglitz and the ideas of the Ashcan School. Although he was still not able to integrate these avant-garde trends into his own work, Man Ray enrolled in the Ferrer School in the autumn of 1912 and began a period of intense and rapid artistic development. He started briefly experimenting with cubistic ideas popular at the time, but after Ray befriended Marcel Duchamp, he started preferring more static compositions. In 1913, he met his first wife, the Belgian poet Adon Lacroix (Donna Lecoeur). Ray's first proto-Dada object was an assemblage titled as Self-Portrait[4] and was exhibited in the year of 1916. Man produced his first significant photographs in 1918, starting what many experts describe as his most important chapter as far as artistic practices are concerned. Ray soon became an integral part of the radical anti-art movement known as Dadaism that emerged from Zurich, regularly producing objects and developing unique mechanical methods of making images[5]. Of course, he was a huge part of the work created by Duchamp too as the two remained close friends for the remainder of their lives. They also accepted Francis Picabia in their close circle and all of them were connected by their experimental, entertaining and innovative art.
As far as Man Ray was concerned, photography operated in the gap between art and life, often offering the artist the perfect means of giving life to his visions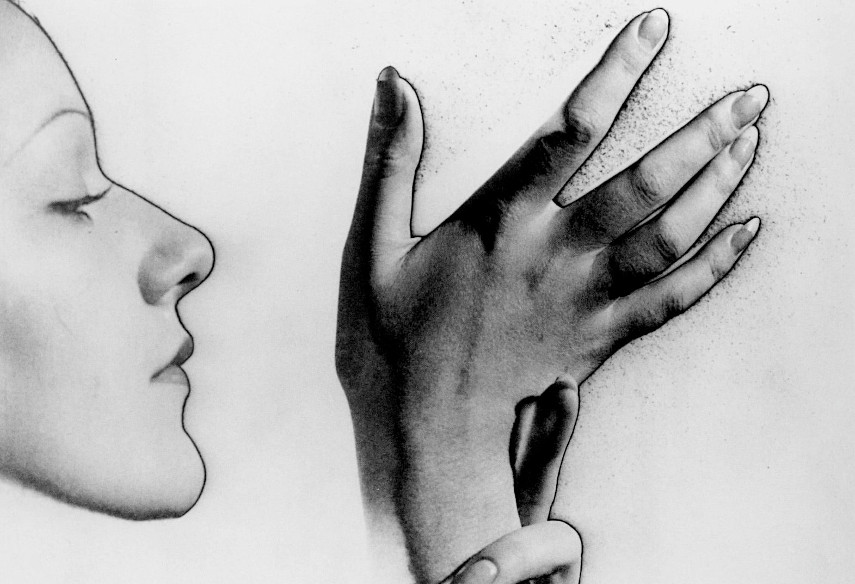 Man Ray in Paris
In the July of the year 1921, Man Ray went to live and work in Paris, France.[6] He settled in the famous Montparnasse quarter favored by many notable artists at the time. Shortly after arriving in Paris, he met and fell in love with Kiki de Montparnasse (Alice Prin), an artists' model and a celebrated character within Paris' bohemian circles. She subsequently became the subject of some of his most famous photographic images and starred in a few of his experimental films. For the next 20 years in Montparnasse, Man Ray was a distinguished photographer. He was a crucial part of the Surrealistic movement and was proudly featured as a part of the first Surrealist exhibition with Jean Arp, Max Ernst, André Masson, Joan Miró and Pablo Picasso at the Galerie Pierre in Paris in 1925. About four years later, Man began a love affair with the Surrealist photographer Lee Miller - a relationship that provided Ray with an opportunity to reinvent the photographic technique of solarization[7]. In 1934, surrealist artist Méret Oppenheim, known primarily for her fur-covered feministic art, posed nude for Man Ray in a well-known series of photographs depicting her standing next to a printing press. Unfortunately, the artist was forced to return from Paris to the United States due to the events that led to the Second World War. He lived in Los Angeles, California, from 1940 to 1951 where he focused his creative energy on painting. After the horrors of the war were through, Man Ray returned to Paris and spent the rest of his life in the City of Light, creating art, writing theories and attending cultural events.[8] He died on the 18th of November in the year of 1976 from complications following a dire lung infection.
Despite the fact that American-born artists were seldom considered to be the leading figures of the European avant-garde, Man Ray was definitely one of the main minds of the early 20th-century art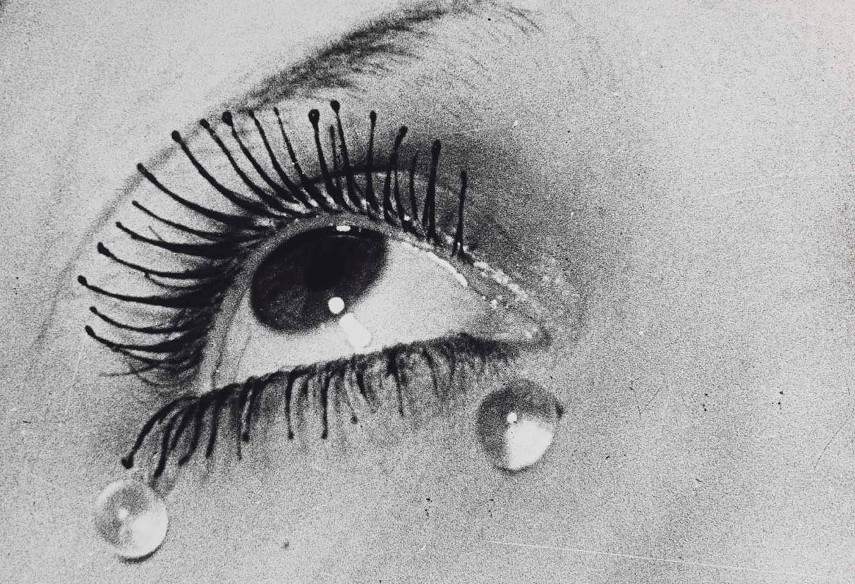 The True Value of Man Ray
Man Ray's photographic artworks are often considered to be his most profound achievement, particularly his portraits pieces, fashion photographs and technical experiments with the medium that left a long lasting mark on all of the 20th-century art. However, despite this sounding very unrealistic, there is one other contribution of Emmanuel Radnitzky that by far exceeds the influence of rayographs and other similar projects. It was the ability of Man Ray to think outside the box, to not be confined by any conventional limitations set by the society, that allowed this artist to introduce some of the most important avant-garde concepts ever invented. By doing so, he set the big percentage of the stage for the remainder of the 20th century art, a time that will prove to be the most radically different from any other point in history before it - and if you start investigating any given movement of the last century, almost every conceptual road will somehow take you back to the ideas of Man Ray.
References:
Comis, G., Franciolli, M., Man Ray, Skira, 2011
Pepper, T., Trompeteler, H., Man Ray Portraits, Yale University Press, 2013
Martin, J. H., Man Ray Photographs, Thames & Hudson; Reprint edition, 2001
Grossman, W., Kamien-Kazhdan, A., Sebline, E., Ray, M., Strauss, A., Man Ray: Human Equations, Hatje Cantz; Reprint edition, 2015
Ray, M., Photographs by Man Ray: 105 Works, 1920-1934, Dover Publications, 1980
Garcia, E. C., Man Ray in Paris, France, J. Paul Getty Museum; 1st edition, 2011
Dehò, V., Man Ray: Women, Damiani, 2006
Ray, M., Mundy, J., Man Ray: Writings on Art, Getty Research Institute; 1st edition, 2016
Featured image: Man Ray - Photograph of the artist at the beach - Image via tate.org.uk
All images used for illustrative purposes only.