In the late 70's and early 80's non-official artist-run movement, The Stars Group initiated the Post-Cultural Revolution. Mao Lizi was the founding member of that organization which significantly influenced and shaped the Chinese contemporary art scene. The main characteristic of Lizi's work is simplicity, contained in the idea that less is more. His paintings are elegant and gentle with rhythmical composition. He is deeply inspired by the traditional Chinese calligraphy and painting incorporated in the abstract structure. Lizi's paintings manipulate with the linear flow challenging the viewer to its poetic imagery. He captures the tones of pigment's dark and light, illustrating the beauty, freedom and sensuality of expression.
Lizi manipulates with the linear flow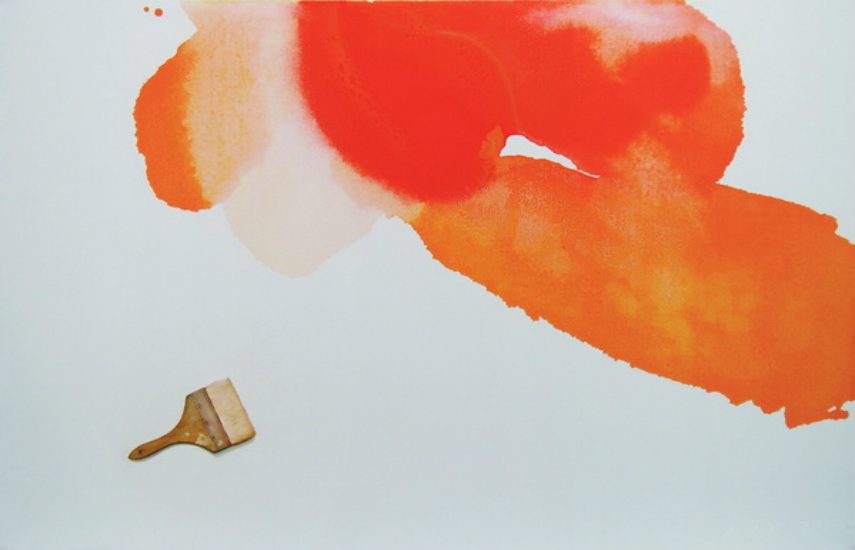 Living as an Artist in Paris
Born in Shan Xi, China, Mao Lizi is a partially self-taught painter who worked as a set designer for the Chinese Air Force. He attended a specialization course in oil painting at the Central Academy of Fine Arts in Beijing, graduating in 1987. In 1990, he received a grant from the French government and was a Visiting Professor at the Ecole Nationale des Beaux Arts in Paris. After a short period living and working as an artist in Paris, Lizi returned to Beijing where he set up his present studio. He had a large-scale solo exhibition in China, but also in Europe and North America.
Hyper-realistic images represent details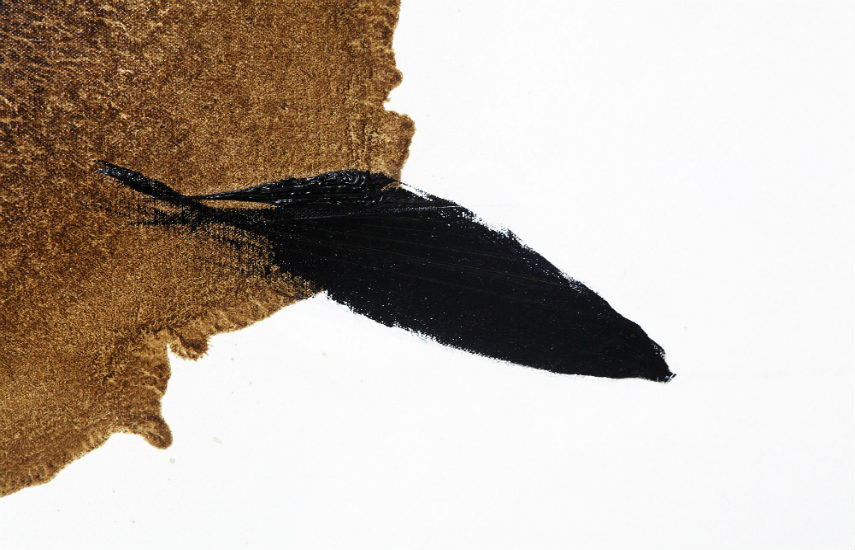 In a Pursuit for Creative Directions
Hyper-realistic images represent details of insignificant objects or places visually and metaphorically enlarged through the artistic intervention. In the exhibition from 1976. Hesitating – Ten Years of Chaos in New Life Lizi successfully captured the destruction of one era, representing, for example, washed out wall slogans and graffiti or wall with a plant emerging from a crack. Reconsidering his own artistic path and following the desire to always move the limits of expression, Lizi spent a few years searching for his personal infinity. So, in 2005. using the new realistic technique, he made a visual impact with series of abstract paintings.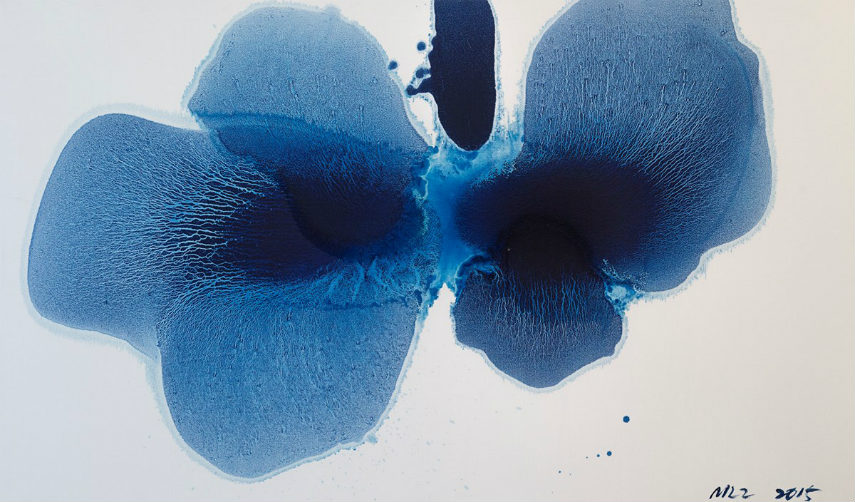 Less is more
Mao Lizi's work understands the uncertainty of the abstract painting which is the essence of unpredictability where the artist tries to find new possibilities of expression. These paintings represent the confirmation of found peace and harmony with his inner feeling. Focusing on the detail, Lizi has always insisted on the simplicity of his paintings. His philosophical thoughts on relations between abstraction and natural, poetic and metaphorical presentations indicate original personality and distinctive style.
Mao Lizi currently lives and works in Bejing, China.
Featured image: photo via artnet.com
All images used for the illustrative purpose only