Described as the portraitist of "a generation whose emotions are gradually disappearing."[1] Mao Yan is one the most exciting contemporary painters in China. Mao Yan is known for his psychologically reviling black and white portraits. His pieces depict peace and spirituality of portrayed subjects but also the ability of paint to interact with both textures and the energy of the sitter. Chinese artist is also known for depicting various object through years in a calming manner without sorrow or nostalgia one would expect to see in this type of images.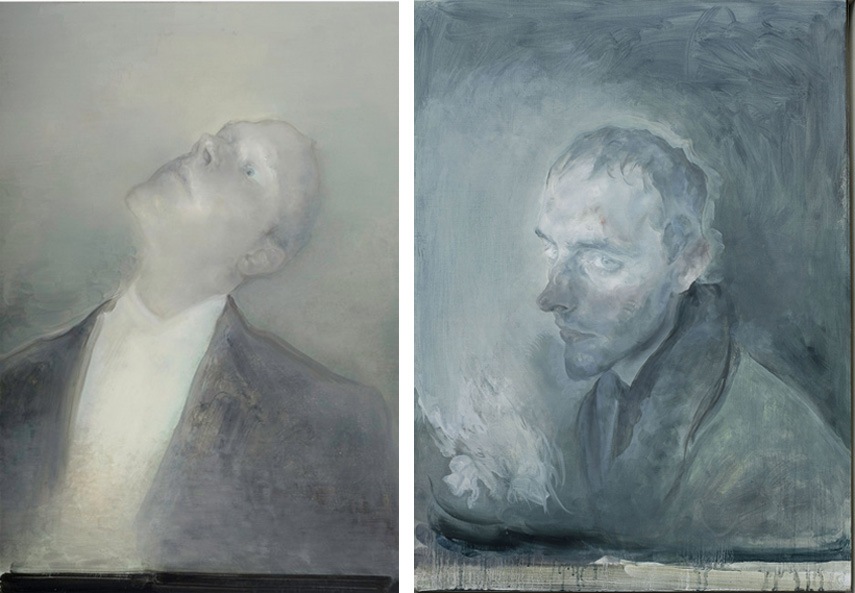 Mao Yan Biography
Mao Yan started to paint at the very young age. His talent was quickly recognized and the artist has enrolled to Central academy of fine arts in Being where he graduated from Oil painting Department. The artist first took interest in portraiture after graduation when he began to teach at Nanjing University of the arts. Though painting portrait is not very common in Chinese art Mao Yan takes cues from both Easter and Western art pieces to create his works. Chinese cultural clime is visible in the artist's expressive style and restricted color palette. However, his pieces also show influences of American conceptual art and the pieces by romantic painters especially Francisco de Goya. His skillful use of broad gestures and visible drips create complex dimmed oil on canvas artworks that seem as if they are dissolving into abstraction.
Mao Yan takes cues from both Easter and Western art to create his monochromatic imagery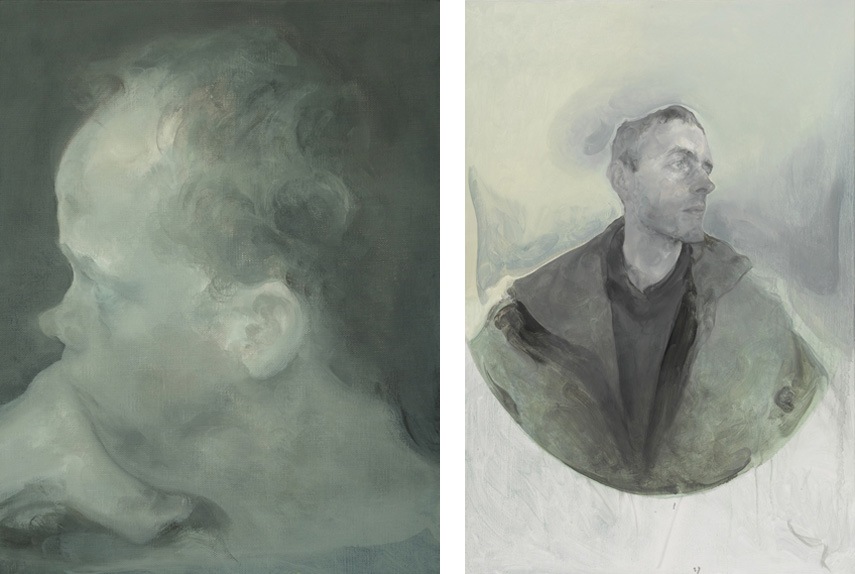 A Different View to the Art of Portraiture
Though his paintings are filled with realism Mao Yan works are not marked with figurative characteristics of his subjects' features but rather by the serene depiction of the spirit of the sitter. An individual represents a standpoint for the Chinese artist personal opinion as he gets rid of emotional judgment to avoid adding a metaphoric meaning to his works. His work removes the steadiness of photographs but also expresses his personal pursuit to the sitter trough the vividness of material. Rather than portraying the inner life and background of his subjects, Mao Yan's art explores the relationship between the technical dimension of the paint, the material, and the spiritual dimension. Large-scale imagery stands above the viewers reminding them that art is bigger than life while his smaller works allow the more personal and intimate relationship with the viewers. [2].
The Chinese artist is interested in exploring the relationship between the technical dimension of the paint, the material, and the spiritual dimension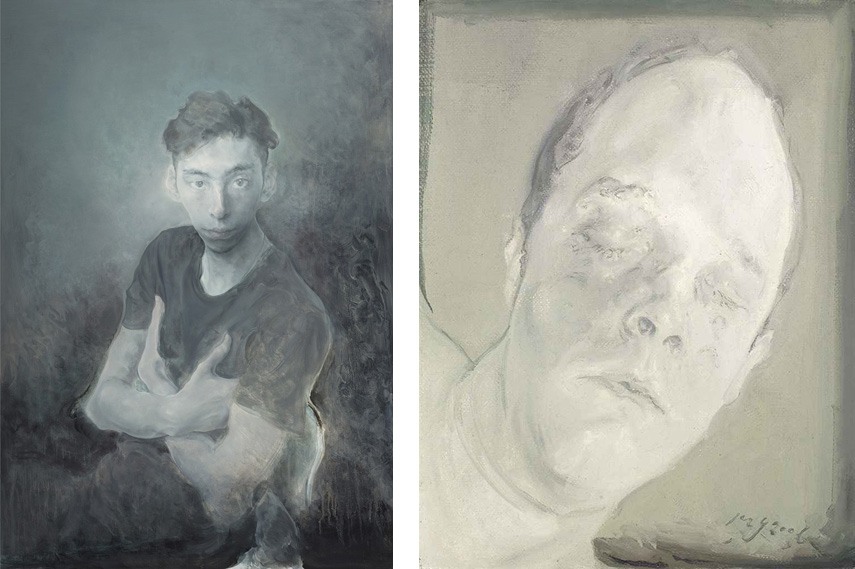 Painting Thomas Throughout the Ages
Mao Yan's Thomas series is the artist's longest project that begun in 1999. Art series is composed of dozens of portraits of Thomas Rohdewald, a émigré to China a man who is the most frequent sitter for the Chinese artist. When Mao Yan began to paint Thomas it was a way to get out of his comfort zone and paint people outside of his friends and family circle. In time his numerous representations of the same figure through age began to turn into unique explanations of subtle differences occurring in the human body trough time. Works by Mao Yan were featured in numerous museum and gallery exhibitions in Beijing, New York, London and other places around the globe.
Mao Yan lives and works in Nanjing, China.
References:
Anonymous., (2013) Mao Yan, , Pace Beijing, [March 24, 2017]
Anonymous., (2010) Mao Yan, Shangh Art Gallery, [March 24, 2017]
Featured image : Mao Yan - Posie Musgrau II (detail), 2010
Images for illustrative purposes only