It isn't always easy for young artists to work on the streets, especially if they're just starting. They aren't quite sure what they want to paint and who they are. There is one thing, though, that all of them have in common – the need to create and leave their mark on the walls, to let the world know they exist. Marc C. Woehr began his artistic journey with the same goals, conquering the popular places with his artworks. But, people change over years, they evolve and become interested in new things, and so did Woehr, replacing the street world with a bit quieter indoor work, and walls with canvases. In the recent years, his turned his attention to the wood reliefs, which he has been creating since 2013.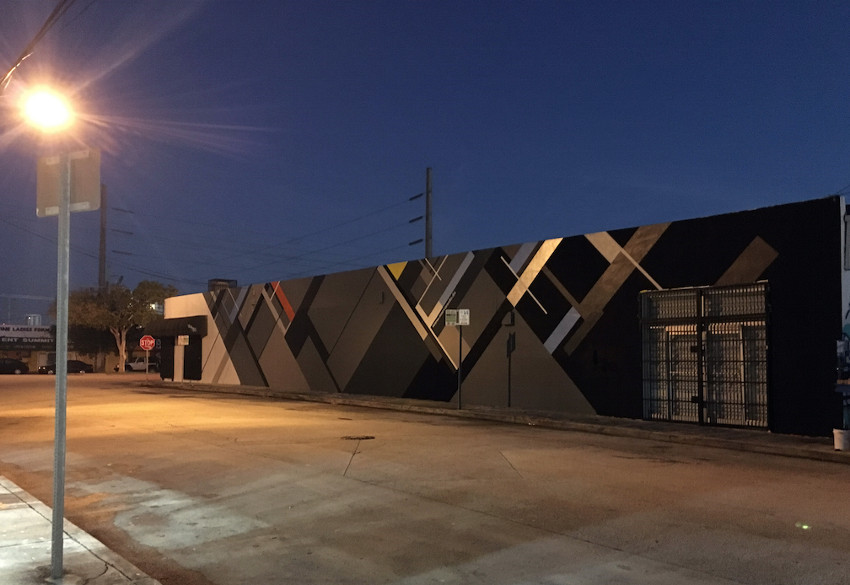 Evolution
In the beginning, Woehr's work included somewhat simple lettering, which soon evolved into large images, often several meters wide. Even though his skills have drastically improved, he felt that working in the streets isn't really sufficient. Following the need to increase the composition in his art, he made a quick decision to replace the walls with a studio. The collage was his chosen medium at the time, expressing the artist's preoccupation with urban space. They were composed out of photographs and newspapers cut-outs combined with painted elements and were similar to Bauhaus and DADA movement of the 1920's. Recently, he's made a transition into creating wood reliefs. Inspired by the work of Vladimir Tatlin, Kazimir Malevich, and El Lissitzky, Woehr began exploring what lies beyond the borders of the canvas. His pieces transform the 2D images into fragile, multi-layered wood reliefs, developed firstly on a computer and then cut out by laser.
The artist explores what lies beyond the borders of the canvas
An Escape
Woehr was born in Heilbronn, grew up in Neckarsulm and has spent short periods of time in Mainz and Mannheim before finally moving to Stuttgart in 2001. The artist thinks that the city's size is just right, not too big and certainly not too small. It offers a significant amount of culture, greenery, and beautiful lookouts. He usually uses white, gray, black and red, but states that orange is his favorite color. In the world where our lives are often met with challenges we can't always control, the art, and painting especially, are a way out for Woehr. Art is sort of an escape, a door which leads into a more peaceful world where he can pursue and do what he wants.
Orange is his favorite color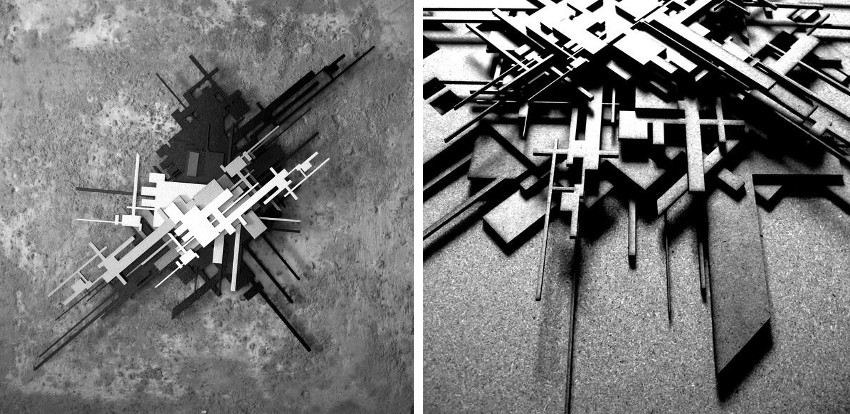 The Controll
It is important to follow your dreams, even if they mean moving away from the past ones. Marc C. Woehr began on the streets but moved on to the studio work. No matter what he does, paper or wood, acrylic, charcoal, even spray paint – all of it simply exudes control, the one thing he couldn't quite have while he worked on the streets. In the process of creation, the artist relies mostly on intuition, giving his pieces a surprising level of heterogeneity.
Marc C. Woehr lives and works in Stuttgart.
Featured image: Marc C. Woehr – portrait, photo credits Mercedes-Benz/Harald Völkl
All images © Marc C. Woehr