Searching for intimacy and emotion, Marc Lagrange was an artist whose photographs celebrated fantasies and desires, focusing on the beauty and dreams as the main inspiration of his creative spirit. Devoted to female sensuality and eroticism, he was creating glamorous images of nude or partly nude models in luxurious settings, pictured mostly in black and white or sepia tones. The sensual look of his models, emphasized by their smoky eyes, lace underwear, hairstyle and dim light made the cinematographic impression, bringing the femininity on a higher level. A real power of his photographs lies in the fact that they reflect clearly sexual vibe without being explicit.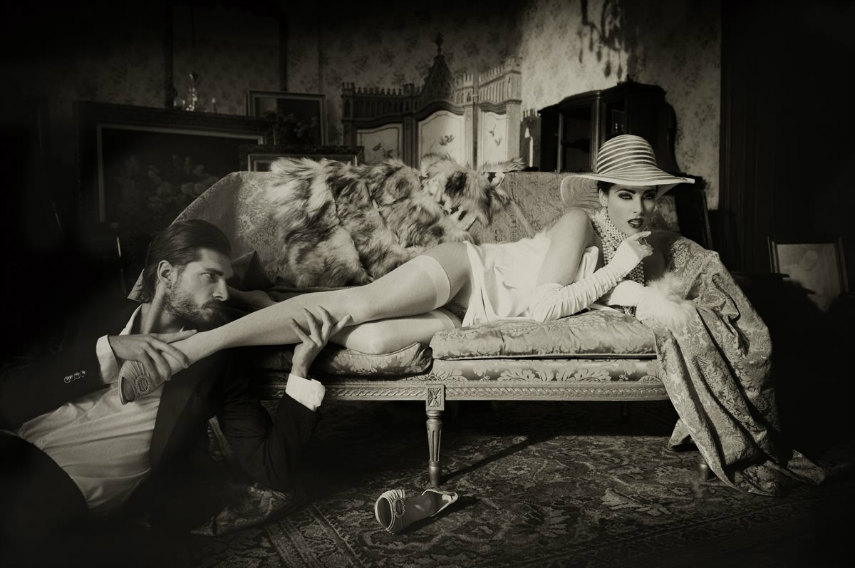 Perfectionist with Polaroids
Lagrange was born in Kinshasa, Congo, in 1957. This Belgian artist lived and worked in Antwerp and during his career he went through engineering to photography. Preferring analog over digital, he always avoided artificial effects, using his giant Polaroids which enabled him to commit himself to the detail and express the full power of his craft and talent. As a perfectionist, Lagrange searched for the exact mood he wishes to convey, choosing every detail, from wall colors to chair shapes. He was in a constant quest for singular subjects and unexpected stories, focusing his approach on the pure humanity.
Lagrange was a constant quest for unexpected stories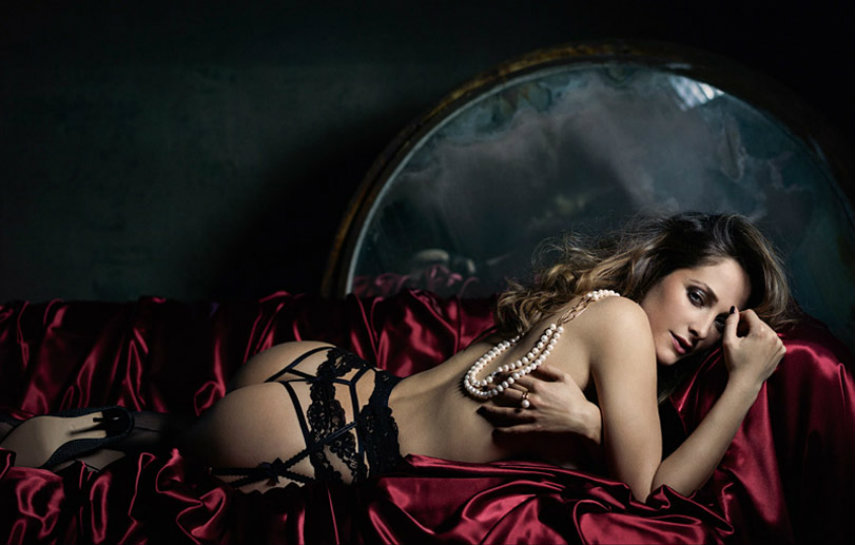 Celebrating Femininity
He liked to work with one model for different projects, making some of these women his muses. His greatest inspiration was Inge Van Bruystegem, talented dancer who worked with him for more than fifteen years. Important aspect of that intimate kind of cooperation is the trust that unavoidable results with the special feeling and great sincerity of his images. Appreciating female mystery and its power, even when they were fully nude, he managed that his models keep their intimacy, not completely revealing themselves to the viewer.
He apprecieted the power of female mystery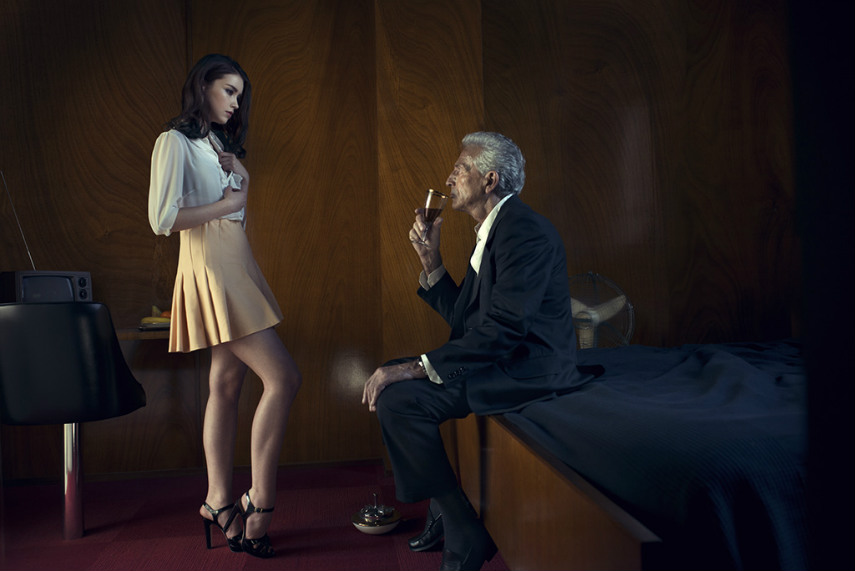 Legacy of Marc Lagrange
From 2008, besides photography, Lagrange started to create video works, like a film for the fashion brand Supertrash's fragrance launch. In 2012, he also filmed Liesa Van der Aa's clip for Louisa's Bolero. Marc Lagrange tragically lost his life in a road accident on Tenerife, on December 25, 2015, at the age of 57. His work has been exhibited in several exhibitions in Europe and the United States. Lagrange also participates in Art Miami on a regular basis, and several books have been published under his name, including Polarized by Ludion in 2009 and Marc Lagrange 20 by Lido in 2009. In 2013, Diamonds and Pearls was published by teNeues in 80 countries. The following year, in 2014, he published Hotel Maritime – Room 58, a private edition limited to 300 copies whose content was shown internationally.
Marc Lagrange work is represented by Kunzt Gallery.
Featured image: Marc Lagrange - From Series Hotel Martime
All images copyright of the artist