Easily the most controversial member of the famed Young British Artists, Marc Quinn is a sculptor with some very notorious notions attached to his reputation. Just so you can get a sense of what makes Quinn so provocative as a creator, we'll tell you about his series rather appropriately titled Blood Head - a collection of self-portraits sculpted with over nine pints of the artist's own frozen blood. Marc is also quite talented when working with traditional materials such as bronze, but even those kinds of pieces are underlined by bizarre elements. Usually, these extreme touches to Quinn's sculptures are the poses of contorted subjects or depictions of people with unusual physical characteristics, such as group portrait of amputees or those who have undergone sex-change surgery.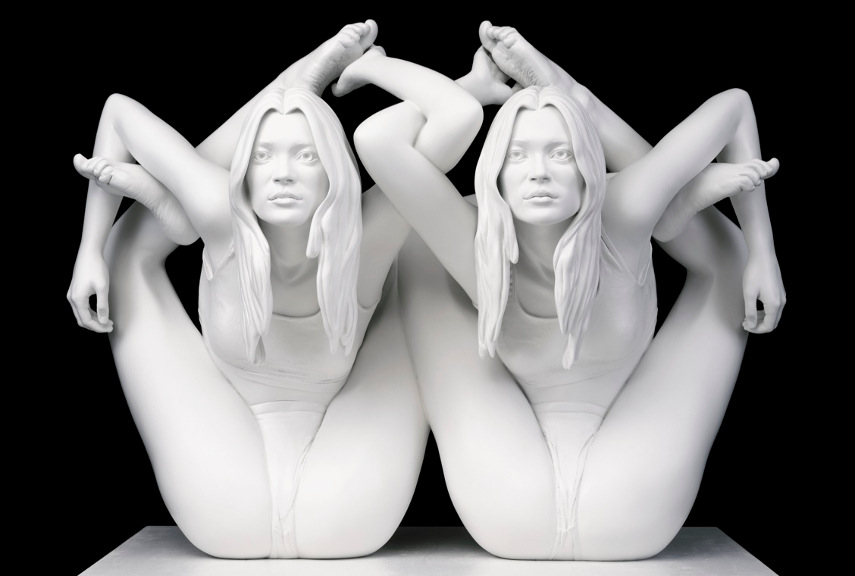 Marc Quinn and His Road to Art
Marc Quinn was born in London during the year of 1964. He studied both history and the history of art at the prestigious Robinson College in Cambridge. For many of his younger years, Quinn worked as an assistant to the sculptor Barry Flanagan. This experience provided him with a strong understanding of how the medium of sculpture can be pushed beyond its limitations - a feature which massively helped Marc when he began to exhibit his pieces in the early 1990s. This was the time he was started to be connected to the YBA phenomenon. For the next two and a half decades, it's incredible how the public never lost interest in Quinn's work as his popularity is constantly on a high note[1]. During this time, Marc held exhibitions is such institutions as the Tate Gallery and Victoria and Albert Museum in London, Irish Museum of Modern Art in Dublin and Fondazione Prada in Milan. He also created many artworks for charity, highlighted by the gold sculpture of Kate Moss which was auctioned off for the benefit of The Elephant Family in the year of 2010.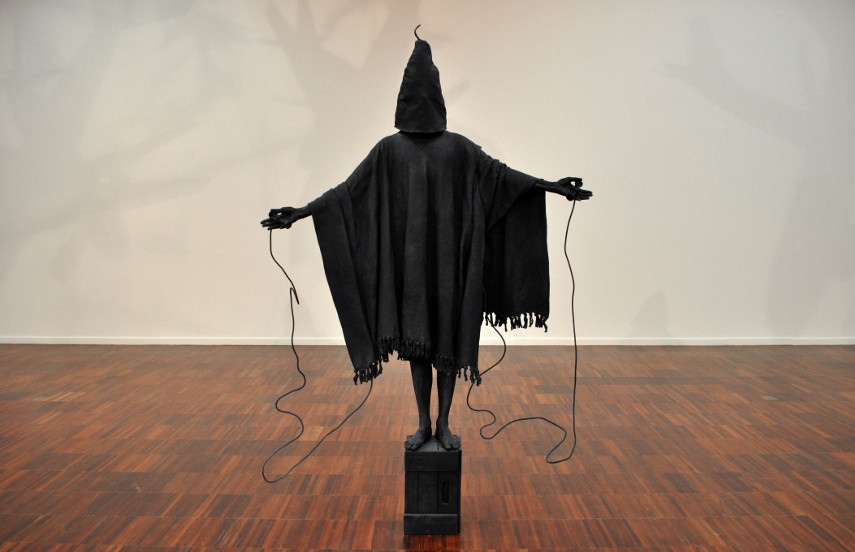 His Art Practice
Although Marc's portfolio is mostly highlighted by sculptures, he did test himself in painting as well. Whichever medium he is working in, Quinn always seeks to explore the distanced relationship we have with our bodies. His work and exhibitions want to make us search for our own self, to get us in contact with our own hidden portrait. This was a good news in the late 1990s as not many authors of that time were putting the audience in contact with both the selected and self reflections as good as Marc did. Quinn desires to make us aware just how the ideas of natural and cultural are having an impact on the contemporary psyche of an everyday man. Due to his technical skill, Marc has been occasionally connected with the Greek and Roman statuary and their depictions of an idealized whole. However, his most notable works have all been made from extremely unconventional materials, such as the aforementioned use of his own frozen blood. Besides his more straight forwards sculpturing, Quinn has also examined the implications of genetic modification and scientific advancement within our culture. His DNA Garden project from 2001 featured the DNA of 75 different plant species combined with gene codes of two humans. The idea was to re-stage the settings and conditions of the Garden of Eden through scientific means in a studio.
Easily the most notorious of all the Young British Artists, Marc Quinn is famous for his investigations of the human form and psyche, as well as the use of unconventional materials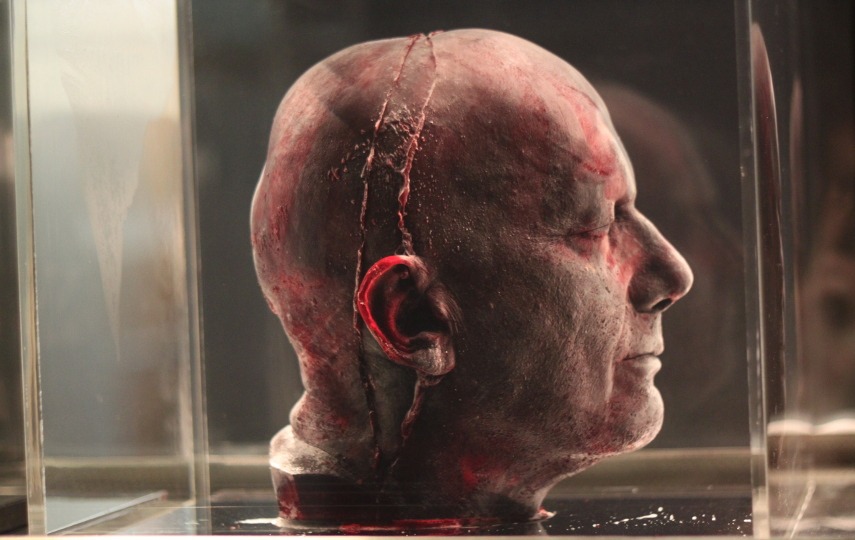 The YBA's Controversial Tip of the Spear
Ultimately, we believe that it's time we start calling Quinn the most successful artist of the YBA group. His explorations of the human form and the utilization of rather unconventional materials are put together in a phenomenon mix and it's a genuine challenge finding a similar artist to Mark Quinn. Are his pieces sometimes hard to stomach? Sure. Are some of his sculptures bordering the nightmare realm? Absolutely. But this is what a good contemporary artist does - he provokes[2]. This was the case for the likes of Marcel Duchamp and many other avant-garde authors. Quinn is simply introducing more modern provocations brought to the new level of the 21st century and its own set of standards which determine what exactly is controversial.
This artist is represented by White Cube Bermondsey London, White Cube Mason's Yard London, Pop Fine Art Los Angeles, Weng Contemporary and Galerie Thaddaeus Ropac Paris Marais.
Marc Quinn lives and works in London, United Kingdom.
References:
Celant, G., Marc Quinn: Memory Box, Skira, 2014
Quinn, M., Shulman, J., Eccher, D., Marc Quinn: Myth, Charta, 2009
Featured image: Marc Quinn - Photo of the artist in his studio - Image via newstatesman.com
All images used for illustrative purposes only.