Augustine of Hippo once said that the world is a book and those who do not travel read only one page. Well, the artist Marc Standing is on his way to becoming a well-read man. Born in Zimbabwe, lived in Europe and Australia – he settled down in Hong Kong. For the moment. This white African globetrotter creates art on the roots of his life events. A tireless search for a personal identity is what Marc developed in time, due to his often moving and the mild feeling of non-affiliation he got from all the places he lived in: being a white African didn't help. In Europe, even though his father is British and he has a passport, Marc didn't feel European. In Sydney - he didn't feel Australian, so the search continued.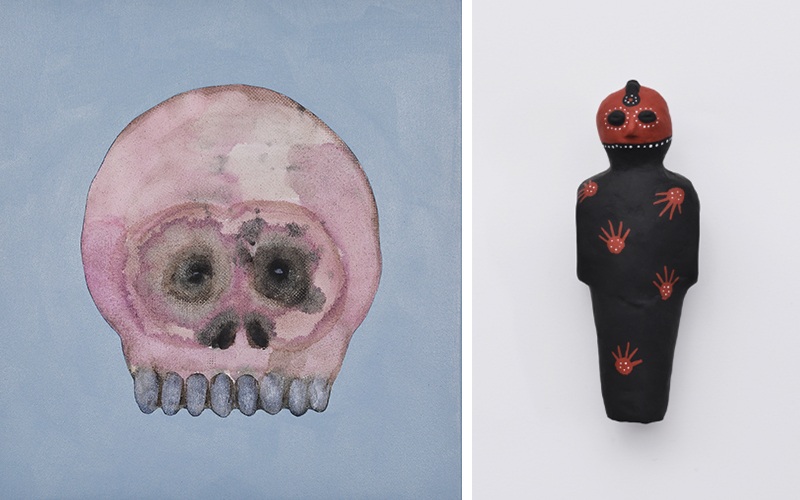 The Afflatus of the African and Central American Traditional Art
Marc graduated from the University of Cape town, South Africa, where he earned his Bachelor of Fine Arts Honors Degree in 1999. Reconnecting to the African heritage and its traditions has always been present in Standing's artistic creation. When he discovered the technique of papier-mâché, space in his work has been made for the Central American traditional art. Embroidery, masks, weaving, and ceramics are just amongst some traditional handicrafts he was fascinated with, and he incorporated into his artistic expression.
Before Marc Standing moved to Hong Kong, his art was filled with dark colors - faces and figures Marc created seemed a bit scary and sometimes morbid even.
Marc Standing inspired by the Hong Kong's Mix of Culture
A significant change of mood happened when Marc moved to Hong Kong – a Fragrant Harbour where East meets West. Its mix of cultures soothed Marc and his identity search, as well. Inspired and unburdened by his personal heritage history, he began to enjoy bold Asian colors, including them into his art pieces.
The color Renaissance in Marc's artworks happened in Hong Kong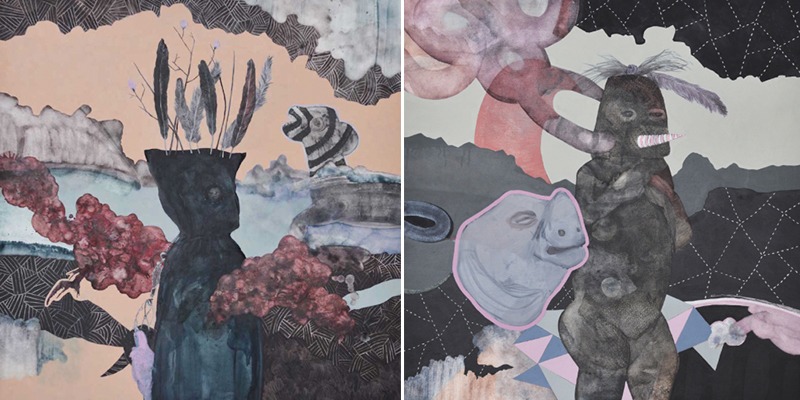 Marc's bird is one of the elements that lived through some sort of color Renaissance in Hong Kong. He has been using bird imagery since the start of his career, intrigued by the connection they create between the spiritual and the earthly world. Seen as omens in many cultures, birds found their place in Marc's eclectic mythology.
The Eternal Return Exhibition at The Cat Street Gallery
Standing has been exhibiting throughout the Australia, US, UK, Holland, Hong Kong, South Africa… He has been nominated for some major Australian art prizes and the Sovereign Asian Art Prize. One of his most recent projects is his March 2016 exhibition at The Cat Street Gallery. The show is titled The Eternal Return, and it was carried out as some sort of reflect upon the artist's life and travels, through the symbolism of the mask.
Masks and figurines allow shamanic metamorphosis, but also an identity hide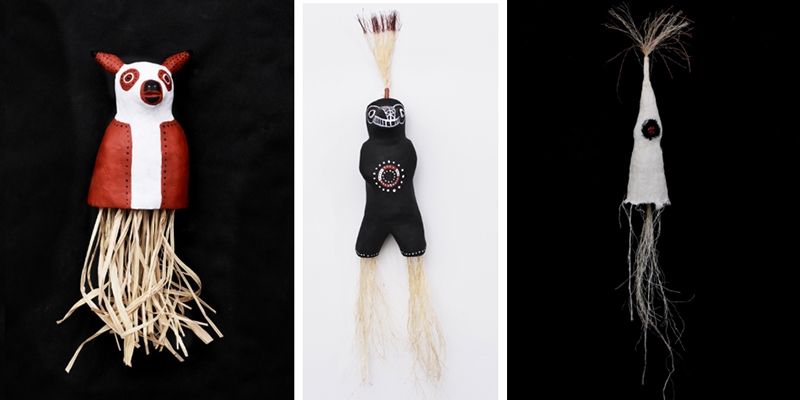 The mask supports the idea of transformation – a shamanic metamorphosis that allows the communication with the higher power. The other side of this ritual and its meaning has been explored by Marc: the ability to stay anonymous and to reject/hide its own identity. Inspired by both African and Mexican imagery, Marc was running from any similarity to it, wanting to express his own sensibility and aesthetics.
Marc Standing's Quest for Personal and Cultural Identity as an Artistic Base
Marc Standing is a perfect example of the impact that cultural identity and its acceptance create in a person. That ancient desire to belong somewhere and to be content with it is staggering in modern society where traveling and moving around has somehow become a routine. To portion the external influences and a personal heritage seems more difficult each day, as the information tide just keeps growing. Marc Standing tries to manage and keep in order what comes from the inside with what is experienced: by balancing light and dark, comfort and discomfort.
This artist is represented by The Cat Street Gallery.
Marc Standing lives and works in Hong Kong.
Featured image copyrights © Celeste Prize
Artwork images courtesy of The Cat Street Gallery