Not many artists can be praised as being masters of the discipline, and with the craft being one of the oldest ones in human history, it truly takes a special kind of talent and skill to qualify for the title. Marcel Breuer was one such man living in a time of great inventions and breakthroughs, making a number of his own and entering the hall of artistic history as an architect, furniture designer, and one of the masters of modernism. Recognized as one of the most talented young minds even in his youth, he was mentored by no other than Walter Gropius himself, absorbing the knowledge as one of the youngest students at the Bauhaus and later in his prolific career, making monumental pieces of work.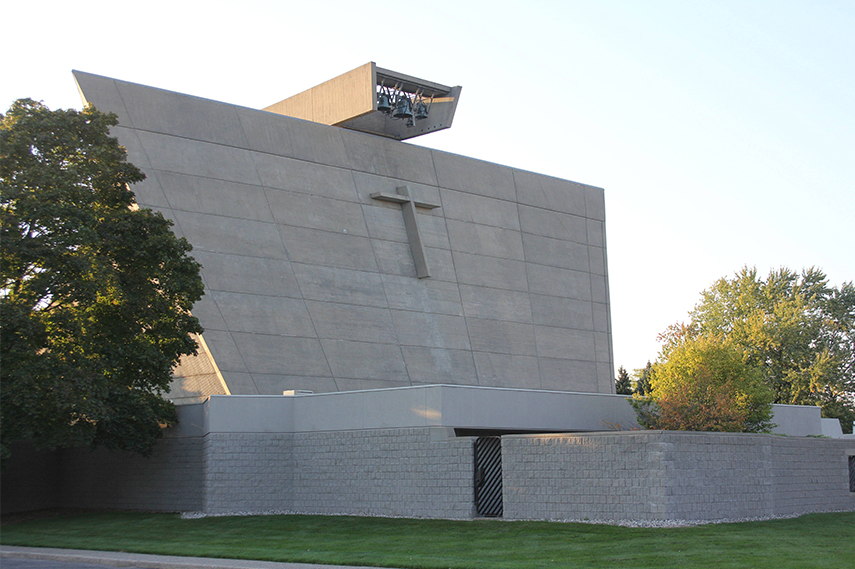 The Privilege to Watch and Learn from the Masters
In order to explore the depths of his obvious talent, Marcel Breuer, known to his friends as Lajkó based on his middle name, traveled to Germany in 1920 to attend one of the most renowned art schools of the 20th century - the Bauhaus. The school was founded by Walter Gropius and it was him that recognized the immense potential that laid in Breuer, mentoring him not only during his school days but for the rest of his life. After the school's relocation to Dessau in 1925, Breuer assumed the position of Master next to other faculty members like Wassily Kandinsky, Josef Albers, and Paul Klee, teaching in the newly formed architecture department. It was in the Bauhaus that he had produced some of his first architecture designs, working with Gropius on some of his public housing designs as well.
It was in the Bauhaus that Marcel Breuer had produced some of his first architecture designs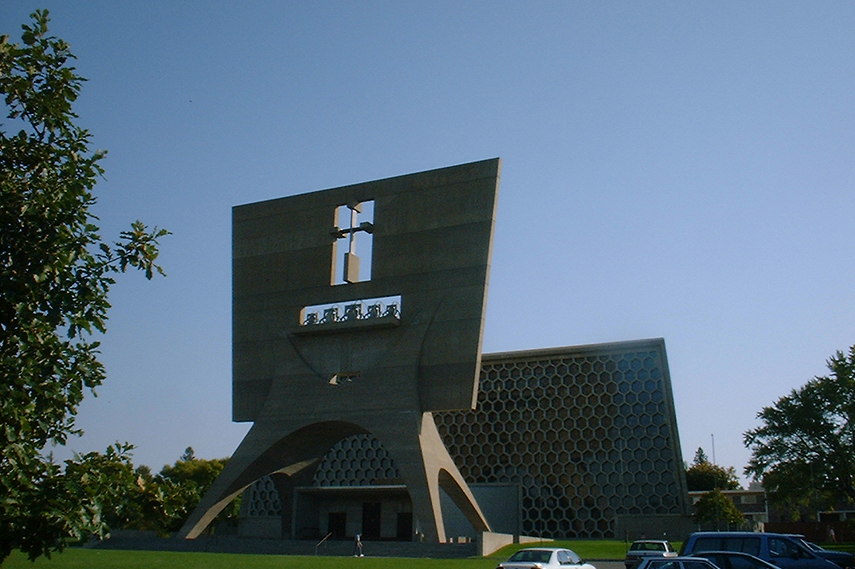 Wassily Chair
Breuer was already known to the giants of architecture of the time such as Le Corbusier and Mies van der Rohe, especially for his invention of the tubular steel chair. The first model was titled Type B3 steel Club Chair and Wassily Kandinsky had admired the design, receiving a copy of it from Breuer. It wasn't until the Italian manufacturer found out that Kandinsky had acquired one of the first models of the chair that the chair was titled Wassily. The chair and its design went through several modifications and owners in the post-war years, becoming revolutionary in the use of the materials and methods of manufacturing.
Wassily chair became revolutionary in the use of the materials and methods of manufacturing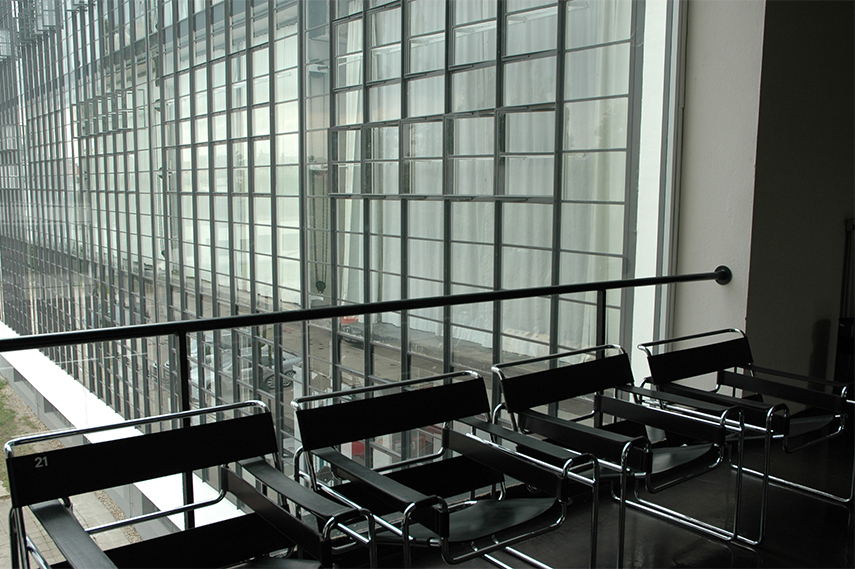 Variety of Works and Projects
Tubular steel was used for more than the Wassily chair: Breuer implemented it as a standardized material in a lot of furniture that he's designed, including chairs, tables, and cupboards. However, it was far from being the only one, and during his whole career he would mix a number of different elements and techniques for his designs. Working at the Isokon company during the 1930s, he designed his Long Chair which is considered to be one of the most important furniture pieces to emerge from the inter-war modern movement, while experimenting with bent and formed plywood.
On Gropius' initiative, Breuer was led to his first house assignment in 1932, and in addition to the interiors, he we design a number of houses and buildings of importance. Creating several new concepts within the field, his first important institutional buildings were the UNESCO Headquarters in Paris (1955) and the monastic Master Plan and Church at St John's Abbey in Minnesota (1954). Far from being his only ones, he's worked on buildings like the U.S. Department of Housing and Urban Development, the IBM Research Center, and the Whitney Museum of American Art in New York which is his best-known project.
Breuer's practice has seen over seventy private house buildings as well as institutional objects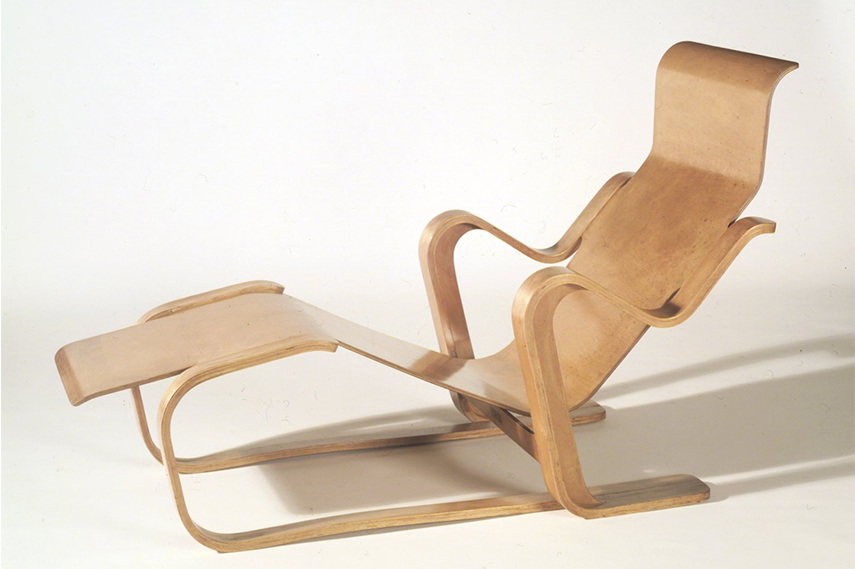 Master of Modernism
The influence that Marcel Breuer has had both on his contemporaries and the present state of architecture, design, and art in general is more than evident. Having built more than seventy private houses, numerous institutional buildings: universities, offices and headquarters, Breuer entered history as one of the most important modernist artists. He passed away in 1981 aged 79, leaving behind his wife Connie, son Tom, daughter Cesca, and a legacy that can be witnessed in the form of spectacular buildings, furniture, and brilliant designs stemming from all segments of his career.
Featured image: Marcel Breuer. Photo via ced.studiolcc.it.
All other photos via wikipedia.org.