One of the most talented individuals his nation has in its modern art history, Marcel Broodthaers was a Belgian artist whose pieces were created from an incredibly vast set of skills that allowed the author to use various mediums and techniques with ease. He produced paintings, prints, sculptures, poems and films on regular basis, oftentimes tackling hard political topics or critiquing art institutions he saw as useless establishments. Right from the very start of his career, Broodthaers approached visual art with a somewhat sarcastic and rebellious attitude[1], originally treating it as a kind of ironic, comical venture that was well primarily suited with his sense of humor. This feature never truly left Marcel's artistic vocabulary as he remained a playful author for the entirety of his relatively short twelve-year career. In its conceptual core, Broodthaers' practice is based on the ideas of re-appropriation and re-presentation of other artists' practices. Full of parody, metonymy and redundancy, his work is playfully cerebral.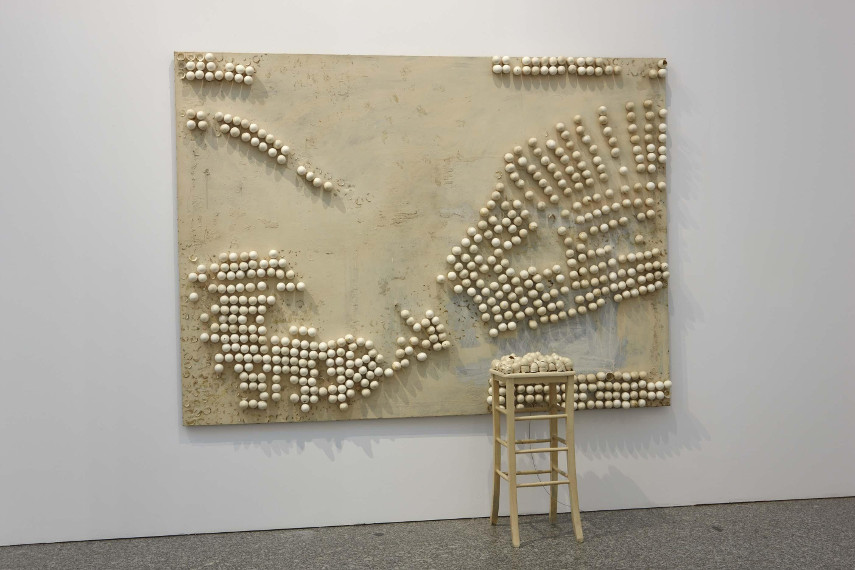 A Struggling Poet's Turning Point
Marcel Broodthaers was born in Brussels, Belgium, and it is here that he spent most of his life. He was associated with the Groupe Surréaliste-revolutionnaire from the year of 1945 onwards and dabbled in journalism, film and poetry on a consistent basis. However, none of these fields was able to satisfy him for too long as he enjoyed experimenting with new things regularly. Writing poems was one of the rare things he never stopped doing. Broodthaers spent almost twenty years of his life living in poverty as a struggling poet who took comfort in the fact he was doing something he loved. However, in the year of 1963, Marcel decided to become a visual artist and began to make objects. In order to somehow mark this decision, the artist performed the symbolic act of embedding fifty unsold copies of his book of poems in plaster[2]. This was his first piece of art. In 1964, Broodthaers wrote the following statement in the catalog of his first official exhibition: I, too, wondered whether I could not sell something and succeed in life. For some time I had been no good at anything. I am forty years old... Finally, the idea of inventing something insincere finally crossed my mind and I set to work straightaway. At the end of three months, I showed what I had produced to Philippe Edouard Toussaint, the owner of the Galerie St Laurent. 'But it is art' he said 'and I will willingly exhibit all of it.' 'Agreed' I replied.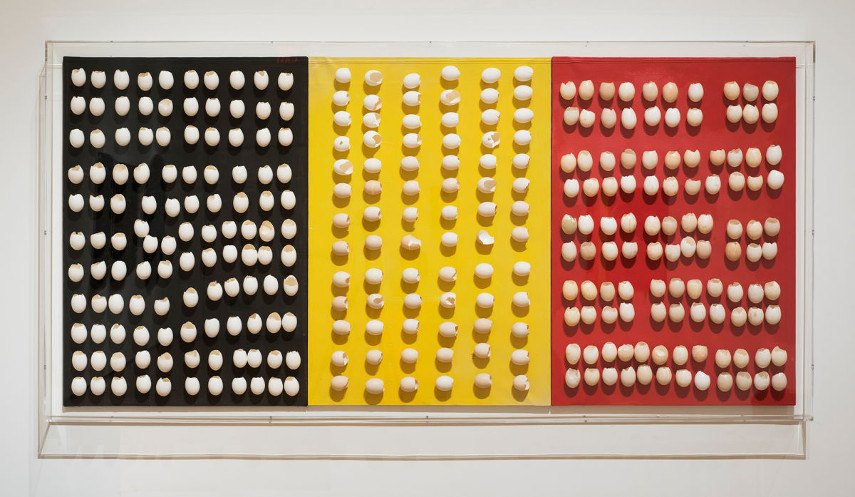 Imitation and Improvement
In 1957, Broodthaers made his first film and would continue to direct over 50 short movies in documentary, narrative and experimental styles for the next few years. As for his more conventional visual artworks, the author worked principally with assemblies of found objects and collage that contained written texts. These narrative segments of his art were actually more important to Marcel than all the other materials combined. Broodthaers used ludicrous materials such as shells of eggs and mussels on a regular basis[3], combining these with broken furniture, garden tools, household gadgets and reproductions of other people's artworks. Some of his most notable pieces from this period were the Visual Tower (1966) and Surface of mussels (1966). Most of his conceptual decisions were guided by the ideas of his idol with whom he shared a first name, the avant-garde legend Marcel Duchamp. For Broodthaers, Duchamp was the greatest artist to have ever lived and he held everything the American said about art close to heart.
The art of Marcel Broodthaers regularly incorporated humor and personal metaphor as source material in order to challenge conventional understandings of our societies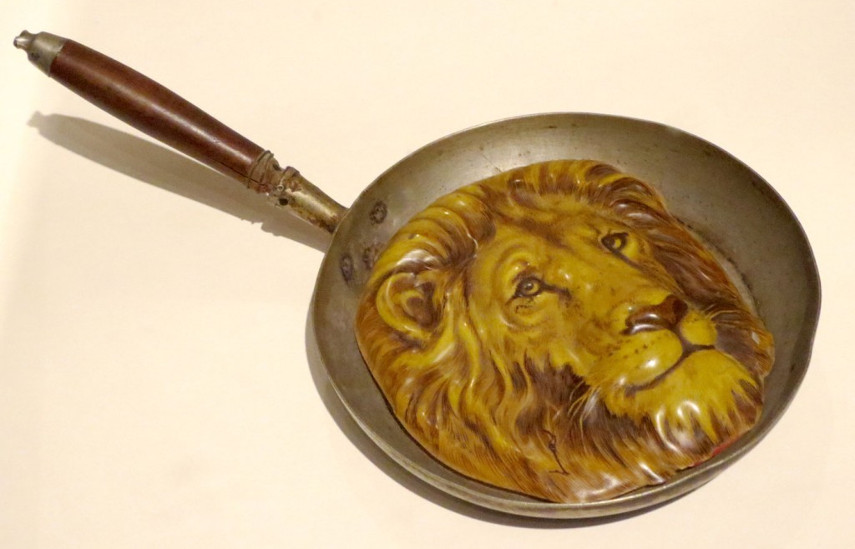 Experimenting With Large-scale Environments
Between the years of 1968 and 1975, Marcel Broodthaers produced many large-scale environmental pieces that reinterpreted the very notion of what a museum should be[4]. His most noted piece of this kind was an installation which initially began in his Brussels house which he called Musée d'Art Moderne, Départment des Aigles (1968). This masterpiece was followed by a further eleven manifestations of what their author believed genuine museums should look like. The entire collection of works was supposed to be symbolically sold in 1971 on account of bankruptcy, but there were no buyers interested in what Marcel was selling. However, Broodthaers continued to experiment with these large-scale environmental pieces, not allowing anything to discourage him[5]. In 1975, he presented the exhibition L'Angelus de Daumier at the Centre National d'Art Contemporain in Paris. It featured many different rooms where each was called by a single color. The author himself explained the idea behind the piece with the following statement: The influence of language on perceptions of the world and the ways museums affect the production and consumption of art. Marcel's mature works aimed at critiquing the interrelationships between artworks, the artist and the museum, something that Broodthaers desperately wanted to fix.[6] In 1969, Marcel started to sporadically live in Düsseldorf, Berlin and London. He died from complications following a liver disease on his 52nd birthday. Broodthaers is buried at Ixelles Cemetery in Brussels under a tombstone of his own design.
Due to the nature of his works, it's no wonder that Marcel Broodthaers's art was accessible to a broader public then the case was with almost all of his contemporary colleagues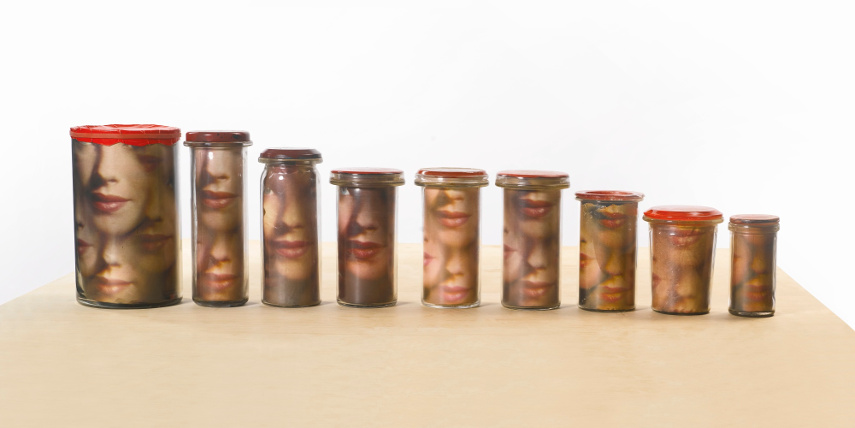 The Worth of Marcel Broodthaers
Although his loose approach to art making and the fact he usually used other authors' works in his own creations does affect his ultimate legacy, the influence of Marcel Broodthaers is still as strong today as the case was at the time he appeared on the scene[7]. By adopting and representing aspects of his contemporary movements such as Pop Art and Conceptual art, Broodthaers managed to remain relevant in his own time whilst he was also combining genres and concepts for his own artistic objectives, working on his sole legacy. Ultimately, due to the fact Marcel spent so much of his time outside of the art world and all its norms, this Belgian artist was able to provide the viewers and art historians with a unique perspective of how pieces of art are colonized by either an elite, by the state or by commercial organizations. His perspective was uncompromised, pure and, therefore, precious to all of us who investigate it from a today's standpoint.
References:
Compton, M., Crimp, D., Jenkins, B., Mosebach, M., Marcel Broodthaers, Walker Art Center, 1989
Buchloh, B. H. D., Broodthaers: Writings, Interviews Photographs, MIT Press edition, 1988
Broodthaers, M., Marcel Broodthaers: The Conquest of Space: Atlas for the Use of Artists and the Military, The Museum of Modern Art; Box Slp Fa edition, 2016
Haidu, R., The Absence of Works: Marcel Broodthaers, 1964-1976, The MIT Press; Reprint edition, 2013
Cherix, C., Borja-Villel, M., Broodthaers, M., Buchloh, B., Chaffee, C., Chévrier, J. F., Conaty, K., de Duve, T., Marcel Broodthaers, The Museum of Modern Art, New York, 2016
Pelzer, B., Moure, G., M., Broodthaers, Marcel Broodthaers: Collected Writings, Ediciones Poligrafa, 2013
Broodthaers, M., Evers, E., Jansen, E., Marcel Broodthaers Today: Of Real Presence, Walther König, Köln; Bilingual edition, 2011
Featured image: Marcel Broodthaers - Untitled - Image via masterart.com
All images courtesy of the artist.