Margaret Morrison is an American artist and art professor, best known for her paintings which fuse together still life, elements from figurative art and subjects of surrealism. She is also known for her realistic paintings of brightly-colored candies and toys. Critically acclaimed, her works were featured in numerous publications and on television.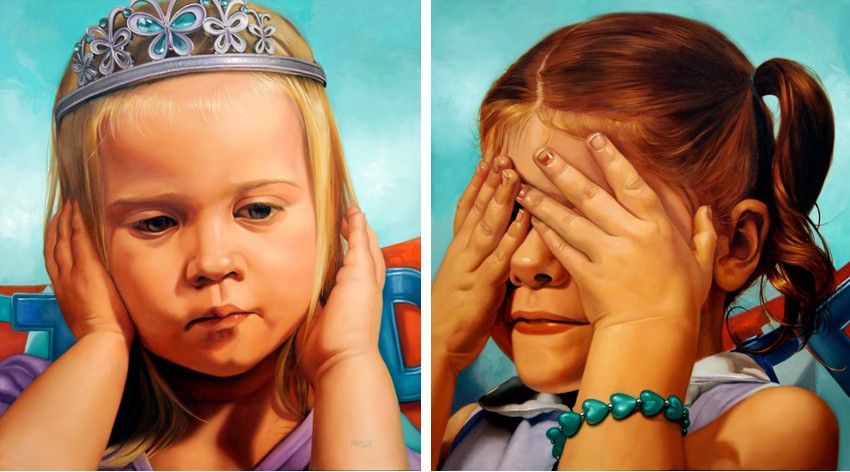 Training at the University of Utah and Tenure
The youngest of six daughters, Margaret was born on January 21, 1960, in Utah. She received her training from the University of Utah, graduating in 1981 when she obtained a Bachelor of Fine Arts degree. Seven years later, in 1988, she got her Master of Fine Arts degree from the same institution. During her developmental years, the artist resided in the Philippines and had visited numerous countries in Europe and the Orient in search of inspiration. Since 1995, she has been represented by Woodward Gallery in New York, and the majority of her shows, both one-person and group, were organized by them. She currently works as a professor at the Lamar Dodd School of Art, at the University of Georgia, where she teaches painting and drawing.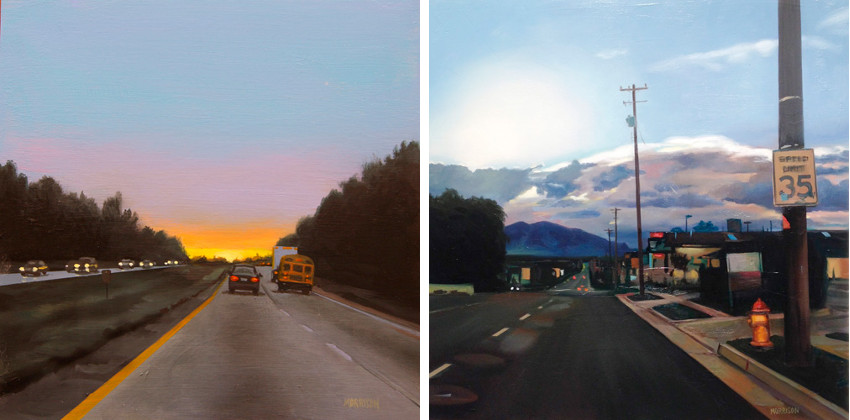 Figurative Paintings and Surrealism
A man in a ghostly white lab coat is a recurrent subject of her figurative paintings. Morrison depicts many levels of flight allegories because she sees flight as the ultimate metaphor for life – a metaphor that is encoded into this mysterious white man. Over the years, the characters in her paintings grew up, delving into their natures and trying to understand what lies ahead. The white lab coat became a symbol of self-awareness. In her work called Patron Saints and Rituals from 2005, she included her first encounters with the history of art. These paintings perfectly capture the world where religious symbols, ancient rituals and the worries of the modern world are intertwined.
Larger Than Life
In 2008, the artist was diagnosed with cancer. The fact that she knew her life was endangered, made her change the subjects of her paintings. She substituted the somber and gloomy palette with bright and cheerful colors. In 2009, she dedicated an exhibition to life. Larger Than Life was held at Woodward Gallery. The imagery she chose served her as both psychological and physical therapy. Large-scale paintings depicted Twinkies, Gummy worms, cupcakes and other sugary delights.
The Utah-born artist combines liquid with her paint, resulting in a seamless series of hidden brush strokes; eventually utilizing a glazing process which achieves and effect that takes realism a step further. It's almost as if the viewer is experiencing a high definition medium. From afar, her paintings don't appear as paintings but form up-close, intentional, obvious brush strokes add highlights and depth. Managing to capture this illusion is what sets the artist apart from many other realists. The works are multi-dimensional, revealing more subtleties the more one views. Her innovative use of light schemes lights up the surroundings. Shadows are rendered through the translucent nature of the gummy worms, so these shadows are multicolored mirror images. A master of the translucent, her painting Candy Jar amazes in the way the light hits the Mason jar and how the glass morphs the candies.
Morrison's paintings often depict Twinkies, Gummy worms, cupcakes and other sugary delights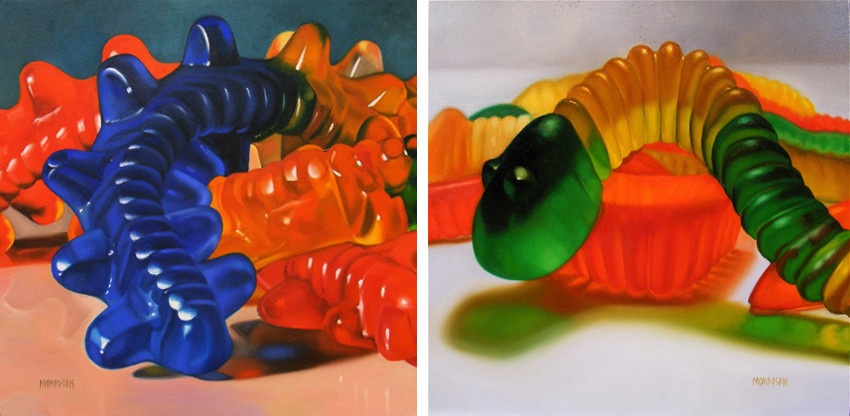 Child's Play
The 2012 exhibition titled Child's Play, organized by Woodward Gallery, was another success for the artist. In it, the Georgia-based artist presented her paintings which described every child's world of imagination, with huge toys, enormous robots and life-sized dolls. This was her second series of larger than life, color-exploding paintings. This series accentuates the artist's ability and skill to inhale life and stories in her still life images. The stories are the same as they were when we were children, except this time, we see them differently, through the prism of our adult experiences.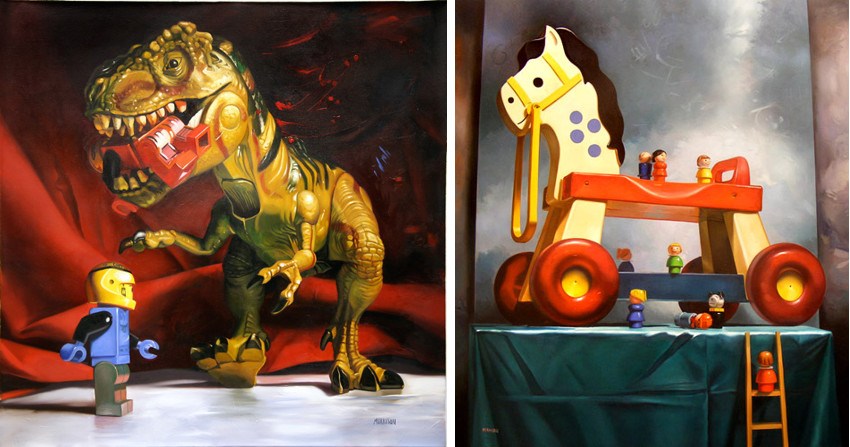 Mediative Look at the Horizont
Best known for her detailed still-life and surreal figurative paintings often depicting sweet treats and toys that send our mind back to childhood, Morrison's figurative imagery is expertly lit to invoke a foreshadowing element to the composition. In recent years, she created a number of paintings that present driver's point of view and the act of driving a car a sort of meditation. With their atmosphere of sunset, Morrison's highways are a vacation for the weary mind, body and soul.
Margaret Morrison lives and works in Athens, Georgia.
Featured image: Margaret Morrison - Wax Lips, 2008
All images copyright © the artist and Woodward Gallery