Margaretann Bennett is a Scottish painter, whose works consist of intimate still life paintings, landscapes and figurative paintings.
Her mixed media landscapes depict the Scottish West Coast, rich in color, texture and layers. The artist's works often gravitate towards dark imagery and narrative. The gothic and uncanny themes of figurative paintings are full of decadent and dark Victorian atmosphere.
Figurative Paintings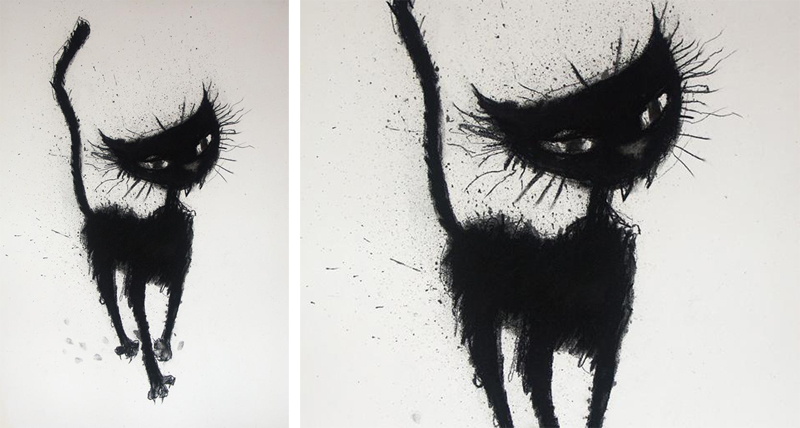 She attended Glasgow School of Art from 1987 to 1991, and won numerous awards, such as the Armour Award at the Royal Glasgow Institute in 2006, the William Bowie Art Award at Paisley Arts Institute, the Scottish Arts Club Award, and the Inverarity One to One Travel Award at the Royal Glasgow Institute. Margaretann was elected a member of the Royal Scottish Society of Painters in Watercolours in 2004.
Margaretann Bennett's Works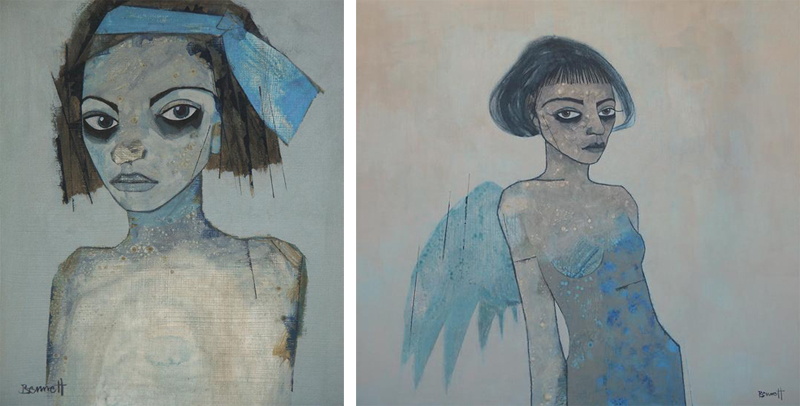 Her works are featured in the public collections of St. Andrews Hospital in Fife and Princess Margaret Rose Hospital in Edinburgh. The artist is always trying to push the boundaries of her work. Bennett's works have been exhibited in the venues such as Arusha Gallery in Edinburgh, Mansfield Park Gallery in Glasgow, Leiper Fine Art in Glasgow and Saffron Gallery in East Sussex.
The Conspiritors and The Voyeurs

She is represented by Arusha Gallery in Edinburgh.
Margaretann Bennett works and lives in Glasgow.
Featured image: Margaretann Bennett - Clandestine (detail)
All images copyright © the artist