Italian artist Marilina Marchica explores the notion of space, urban environments, and travels in her monochromatic, minimalist mixed media paintings. She is interested in different spaces and urban environment that welcome individuals from all parts of the globe. These places have witnessed an array of unusual events that infuse a certain level of chaos into their everyday routine but always manage to find their way back to balance. This balance is created in juxtaposition with the opposite forces of order and disorder controlling the cosmos. With her abstract artworks, Marilina Marchica takes the viewers on a journey to unknown places while turning every site into a unique experience.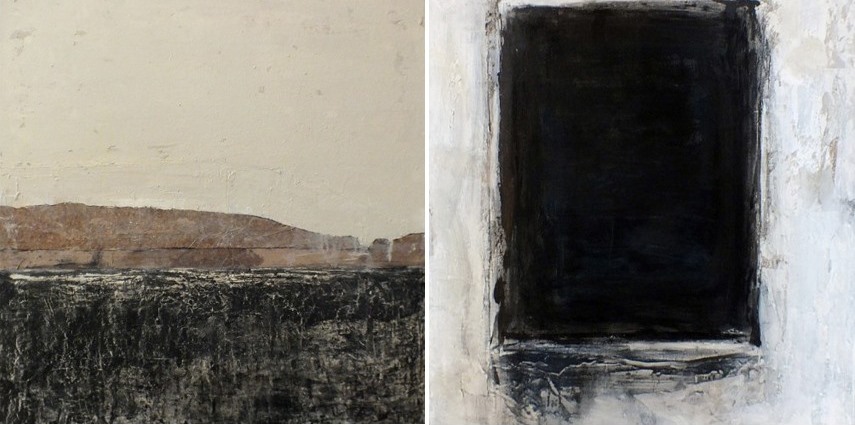 Urban Landscapes from the Sites of Sicily
Marilina Marchica was born in a small town of Agrigento in 1984. She was one of the many artists who graduated from Academy of Fine Arts in Bologna. The artist got the inspiration for her abstract pieces from urban landscapes and architecture dominating the cityscapes of Sicily. She uses mixed media techniques to highlight certain parts of urban landscapes by ripping them away from they familiarity of their background, and reinterpreting them to provide a new perspective to ordinary objects. Her pieces are minimalist, intentionally devoid of any form because the painter believes that the minimalist approach will make space more of a sensation.
Marilina Marchica art takes viewers on a journey to unknown places while turning every site into a unique experience.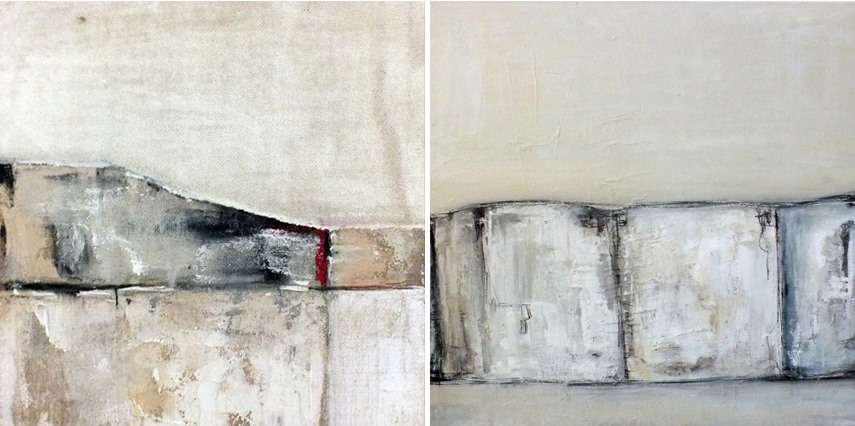 Exploring the Sense of Belonging with Every Artwork
Though she spends her time portraying elements of urban landscapes, painting material is the real protagonist of Marilina Marchica images. The painter uses enamel, oil, iron, charcoal, and gesso to create an array of monochromatic images that appear familiar like places we visited a long time ago and are struggling to rediscover in our memory. The painter uses limited color palette with dominant white and gray tones but leaves room for red accents that provides her imagery of a sense of belonging. Different shades of black, white and gray remind people of the many shades of reality that's reside between the two opposites. Few horizontal lines are often the only thing cutting through the artist's abstract landscapes and they are there to create a balance in the Italian artist's paintings.
Red accents provide Marilina's artworks with a sense of belonging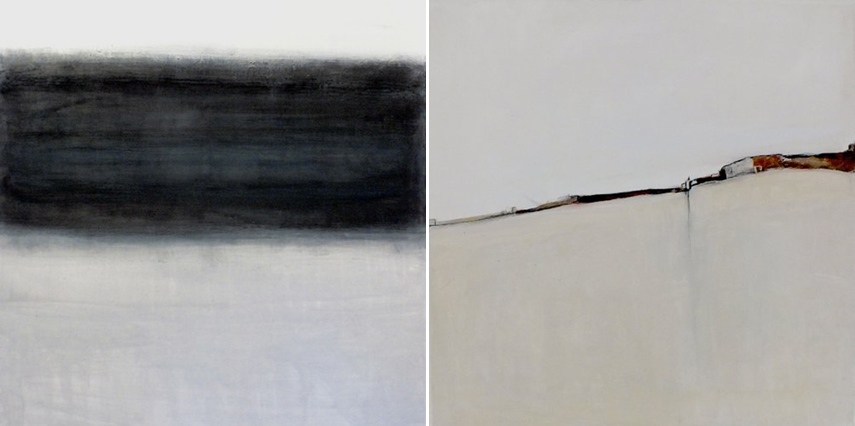 Marilina Marchica Art Shows the Fragility of Home
In 2015, Marilina Marchica started to work on her Terra/Fragile project that explores the relationship between man and nature. The project was inspired by an accident, when an old building wall collapsed and pieces of the living room, kitchen and bedroom scattered onto the street. These pieces, that were once a familiar place to someone all of the sudden became scattered pieces laying on the street. The event inspired her to collect the pieces from various places and insert them into her paintings Terra/Fragile thus exploring the fragility and intimacy of home.
Marilina Marchica is represented by Art Acacia.
She lives and works in Agrigento, Italy.
Featured Image: Marilina Marchica - Portrait
Images courtesy of Art Acacia