It's so rarely that you come across something visually overwhelming, and yet can't take your eyes off of it. Lush paintings, photographs, and videos, created by Marilyn Minter, vividly manifest our culture's complex and sometimes contradictory emotions around the feminine body and beauty. Her work is unique – over-sized close-up paintings (enamel on metal) of makeup-laden lips and eyes to soiled designer shoes, executed in the hyperrealist manner, photographs shot through the wet glass and her broadly popular videos, all leading to Minter being embroiled in controversies over the relationship of her art to feminism, fashion, and celebrity from the start of her career.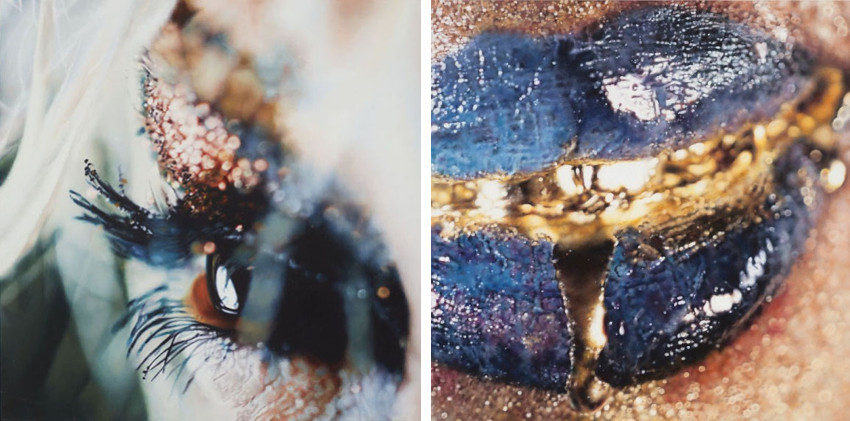 Biography
Born in Shreveport, Louisiana, Minter grew up in Florida, where she lived with her mother. Her interest in art was apparent from an early age, as she began drawing at five years old. Once a beautiful woman, who really cared about the way she looked, her mother became addicted to drugs and played a significant role in the artist's formative years. Minter taught herself to draw Brenda Starr, and would spend her time just drawing all day long. Even at school, she would barely get by, as all she wanted to do was drawing. It was the 60's, and Minter went to art school, where, as she states, the only truth was Abstract Expressionism. Pop Art and Conceptual art were swiftly dismissed, but she felt drawn to Warhol and the Factory. The decision to major in photography came after earning a C in painting, but getting an A in photography. During the 70's, she was in New York, fighting for civil rights and the war in Vietnam. Shutting down the Pentagon, she rather worked for progressive politicians. Speaking of feminism and reproductive rights, she found herself in Washington more than once, marching for the cause.
The title role in artist's formative year belonged to her drug addicted mother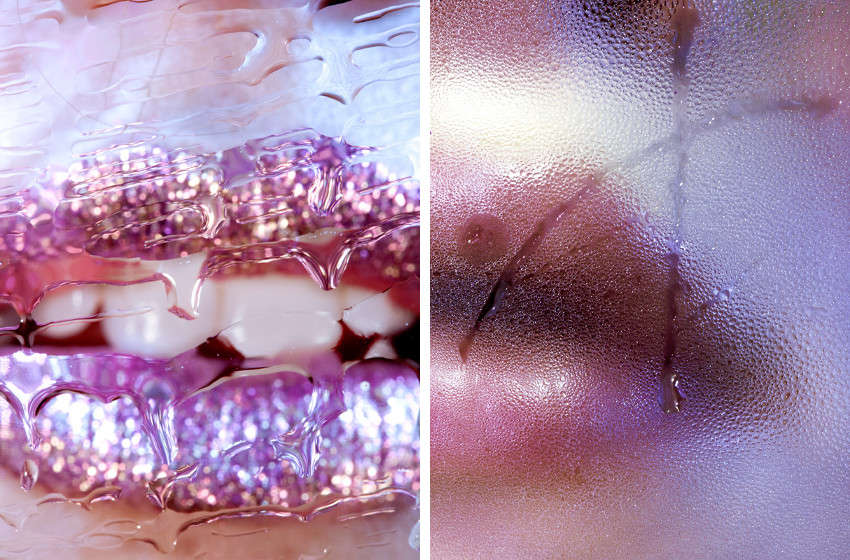 Related Artists and Influences
Some of her best friends are widely known artists – Laurie Simmons, Lorna Simpson, Wangechi Mutu, Mika Rottenberg and Mary Heilmann. Minter also knows a lot more young women artists simply because she goes to them and tells them how great she thinks they are. James Rosenquist is a major inspiration and was her idol in college. Threads of both his and the work of Andy Warhol are all through her work. Messier than them, and a lot wetter, she takes a female perspective, differentiating from her role-models. Minter's attraction to wet things led to the liquid being prevalent in her works. As she states: "Whenever I'm shooting, I want a wet model. It happened from the very beginning. People start sweating, and they get better looking somehow, sexier or a little more interesting." The bit of distortion it adds helps in breaking the illusion of perfection.
The influences of a variety of other people are evident – from Chuck Close's Photorealism, Minimalism seen in the work of Sylvia Plimack Mangold, famous clown created by Bruce Nauman, Sigmar Polke's half-tones, still-life painted by Janet Fish, to Mike Kelley's animal sculptures. Also, Jeff Koons and Minter shared a similar fate after including elements of porn in their work and were both kicked out of the world of art in the early nineties. The puppy was his way back, but Minter "earned her forgiveness" through a much more intimate body of work – the photographs of her mother, created back in 1969.
Her work is related to many contemporary artists, and their influence is evident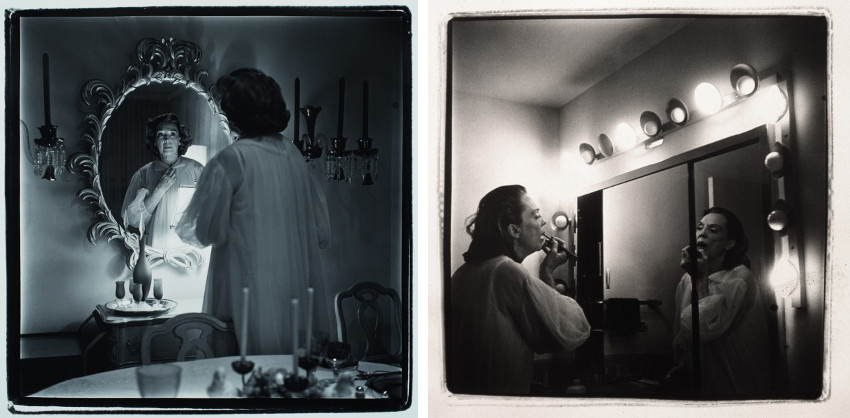 Pretty/Dirty and the Selection of Artworks
Pretty/Dirty is a retrospection of a career that has spanned more than thirty years. A careful section that included more than 25 paintings, 3 videos and several photographs portray her career in depth, leaving nothing out. Some of the pieces that were included are: Little Girls #1 (1986), from her monumentally-sized series from the mid-1980s titled Big Girls, Little Girls – Big Girls, (from the same series) was also on display; Blue Poles (2007), undoubtedly one of Minter's most famous paintings, portraying a clearly beautiful face and at the same time revealing the flaws – a pimple, the freckles and the errant eyebrow hairs. Minter's fascination with the fashion industry (and one more proof to her connection with Warhol) is a piece titled Dirty Heel (2008), where we can see a close up of a woman's dirty heel accessorized by an expensive looking pink-lined high-heeled shoe. The exhibition was co-organized by the Contemporary Arts Museum Houston and the Museum of Contemporary Art Denver, and co-curated by Bill Arning and Elissa Auther.
Pretty/Dirty is a retrospection of a career that has spanned more than thirty years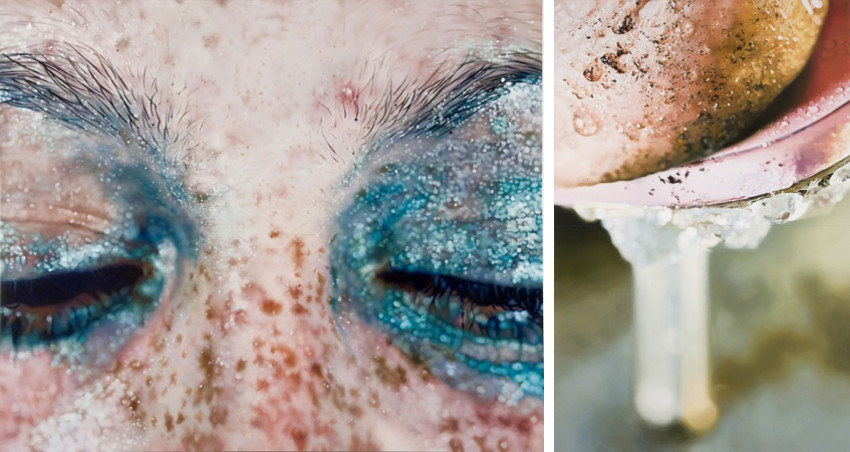 Planned Parenthood
More than $2.5 million was raised by Cindy Sherman, Laurie Simmons, and Marilyn Minter, as the three of them sold their pieces at the Sotheby's auction. Afterwards, Minter was honored at the Planned Parenthood Women of Valor ceremony. Interested in raising more money for the cause, she thought they need to find a young spokesperson, and shortly after, none other than Miley Cyrus was on board, and the two of them collaborated on a series of prints, whose sale also benefits the organization. Marc Jacobs, a famous fashion designer, joined the team, and he agreed to sell Marilyn x Miley tees for $50 each. This campaign for Planned Parenthood was just a continuation of Minter's long history of fighting for her beliefs (reproductive rights in this case), making her criticized and loved at the same time, for both her art and her social engagements.
She is represented by Markowicz Fine Art in Miami, Me Collectors Room in Berlin and Gregg Shienbaum Fine Art in Miami.
Marilyn Minter lives and works in New York.
Featured image: Marilyn Minter – portrait, photo credits Nadya Wasylko
All other images courtesy of the artist