Marina González Eme is an emerging Spanish artist, born in 1987 in Madrid, Spain. She is known for her colorful, totemic portraits and drawings of contorted bodies. Marina, a painter whose primary interest is paper, decided to dedicate herself to studying illustration, as a way to hone her drawing skills. Her goals is to blur the line between painting and drawing. She likes drawing women, especially extraordinary women who are strong and self-confident.
Lovers Series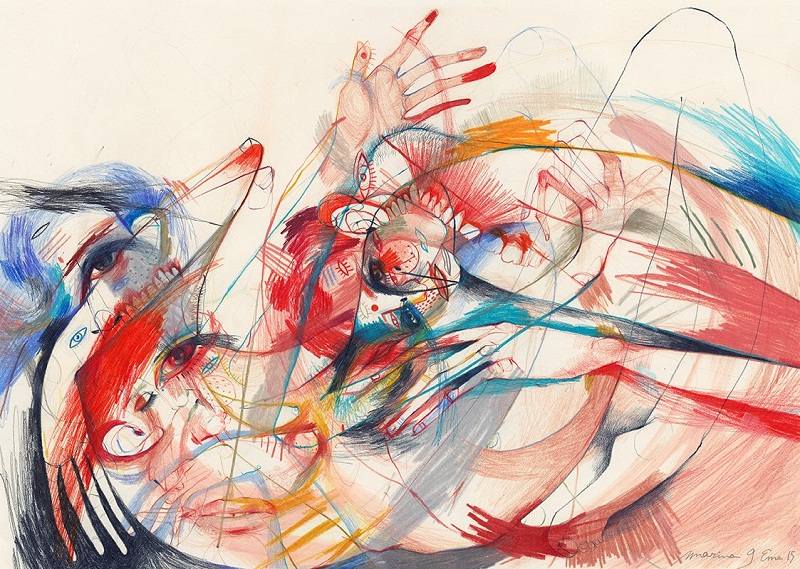 González Eme attended Universidad Complutense de Madrid from 2005 to 2011, where she received a degree in Fine Art. In 2010, she earned an Erasmus scholarship and studied Fine Art Painting at Wimbledon College of Arts of the University of the Arts in London, United Kingdom. That is when the National Portrait Gallery in London become her favorite place. In 2014, she obtained Associate Degree in Visual Arts and Design, with major in Illustration, from Escuela Arte 10 in Madrid.
The artist exhibited her works in two group exhibitions in Madrid, and once in London, when she presented her large self portraits at 7112 Miles group show in Vyner Street Gallery.
In 2015, Iberia Excelente Magazine commissioned her illustrations for the February issue.
Black Series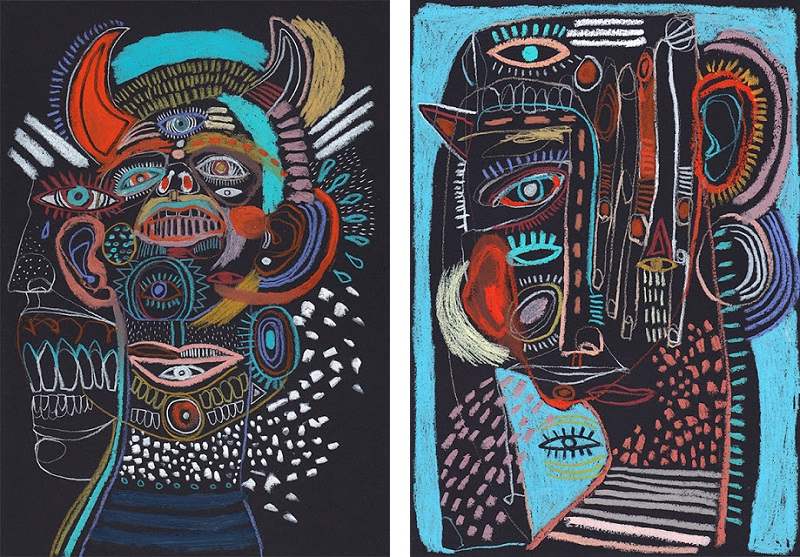 She is represented by 19 Karen Contemporay Artspace in Gold Coast, Australia.
Marina González Eme lives and works in Madrid, Spain.
All images copyright © the artist