Marina Sailer is a Belarusian painter who lives and Germany makes rich and detailed paintings of mystery worlds, fairy tale creatures, and elements of nature. She emphasizes the contrast of poetic and inspiring, with some unusual elements of a darker theme. However, this contradiction has been delivered with taste. There are no strong contradictions, her paintings even complement each other with their light and dark imagery.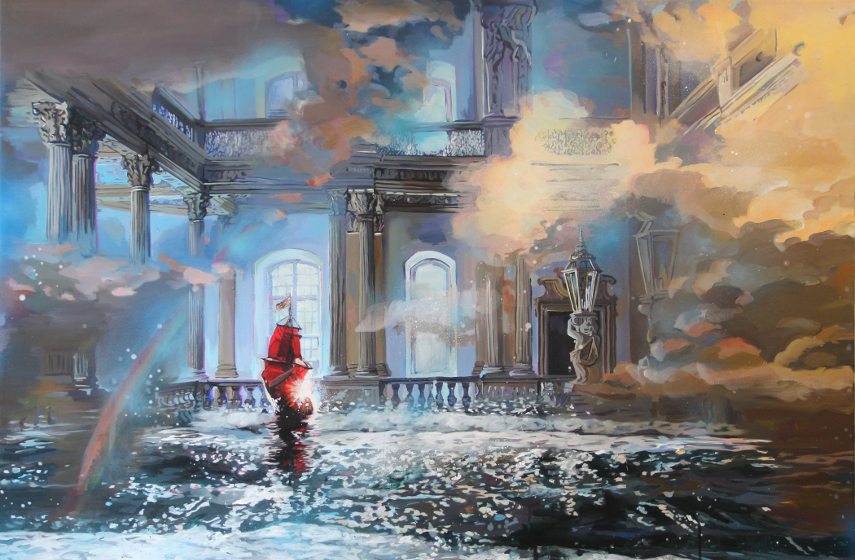 Biography and Education
Sailer was born in 1970 in Vitebsk, in Belarus. Since she was very young she showed great talent for drawing, and it was no surprise when she attended art school when she was only seven years old. After completing primary education, she enrolled in technical college and studied fashion design. Her desire was to pursue a career in clothing design. Life had another plan for her, as she moved to Moscow, Russia with her mother and enrolled at two universities simultaneously, School of Art and Architecture.
The artist creates mystery worlds with fairy tale creatures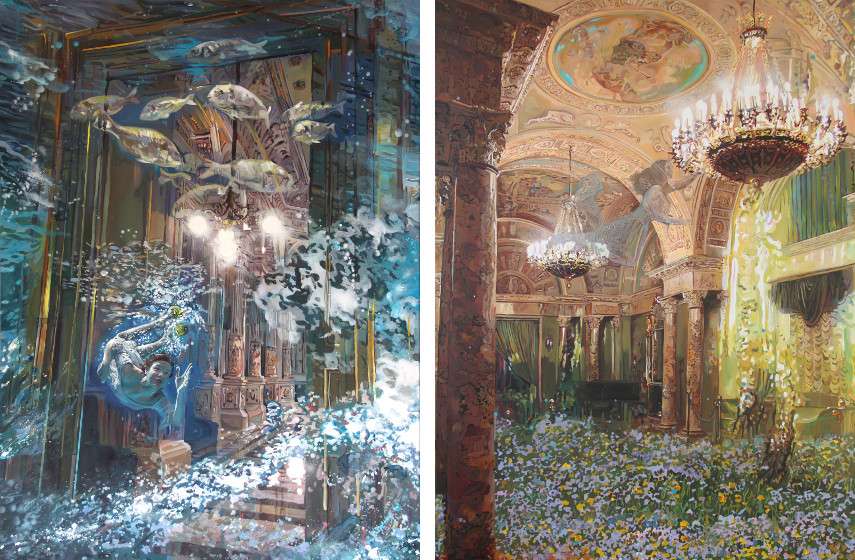 Magical World of Marina Sailer
After she moved back to Germany, she graduated from the Academy of Fine Arts in Karlsruhe in 2000. A year later she continued studies a the Dusseldorf Art Academy. Sailer found her authentic voice in painting sceneries from the imaginary worlds. An underwater world filled with mystical creatures places in a baroque villa or a full bloom garden growing indoors are all possible in a magical world of Marina Sailer. She uses tender brushstrokes and natural color palette to stress out the plausibility of those worlds.
The paintings often look like they are glowing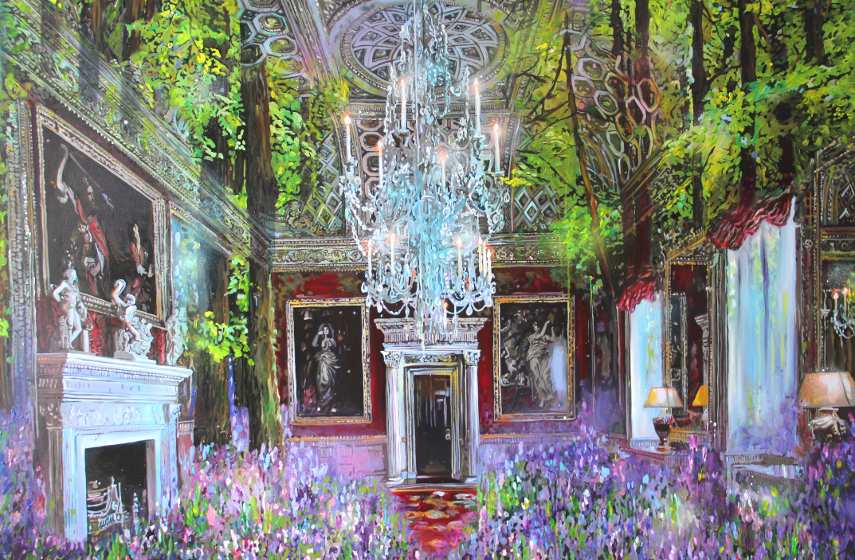 Travel to the Unknown
The audience is faced with enchanting sceneries that resemble an imaginary journey into the realm of fantasy. The artist uses personal memories, symbols that have the subjective meaning and combines them with fantastical displays of enigmatic objects. A special accent is put on lighting, and the paintings often look like they are glowing. Flickering light helps the viewer to transition into the wonderful realm of crystal chandeliers, spring flowers, mermaids, fish, and butterflies. The enigmatic creatures and fantastical sceneries give the freedom to travel to the world of ideas and imagination.
The artist is represented by Galerie Hegemann.
Marina Sailer lives and works in Dusseldorf.
Featured image: Marina Sailer - Portrait of the artist, photo credits GetitGallery.de
All images courtesy of the artits