Mário Macilau is a Mozambican artist known for his photographs dealing with the real issues and problems of his country and beyond. He has specialized in long term projects that unveil the human condition under the injustice, exploitation, and poverty.
Mário Macilau's First Photographs
Mário Macilau was born and raised in Maputo, the capital and largest city of Mozambique. Growing up in poverty, in the midst of the Mozambican Civil War, Macilau often spent long periods sleeping on the street like many of the people he captured in his photographs.
During his childhood, Mário's family was faced with a difficult financial situation, so he took a job in a small market helping customers to carry the groceries and washing cars at the park in an effort to support his family and himself. At the age of fourteen, Macilu borrowed a camera from his friend and shot his first image while walking down Vladimir Lenin Avenue in Maputo. In 2007 he traded his mother's cell phone for his first camera and started his professional career as photographer.
Mário Macilau's Oeuvre
Combining his love of art with his desire for social justice, Mário Macilau focuses on the living and environmental problems facing marginalized, socially isolated and low-income groups living in rural areas of East Africa. The subjects he captures are often hit by poverty, injustice, and suffering, but they are always shown with dignity and hope, like in his Out of Town (also known as Outside Town) series which focusses on marginalized groups of people within Burundi and Mozambique.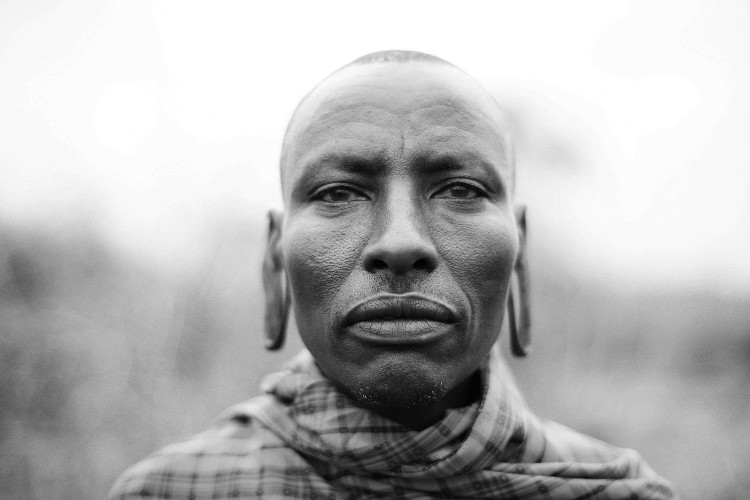 His well-acclaimed series of photographs The Price of Cement shows the tragic lives of young people trapped in the world of illegal cement bagging operations in Maputo. Macilau is steadfast in his commitment to show widening gap between rich and poor and injustice within Mozambique and the rest of Africa.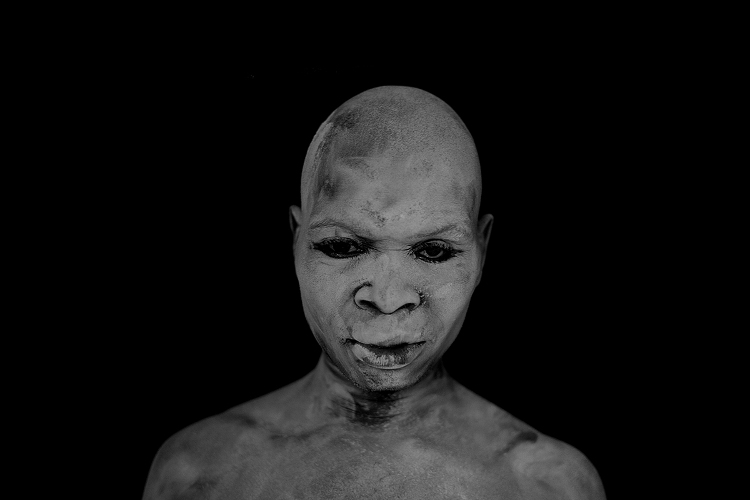 Living on the Edge
In his photographs, Mário Macilau also documents the negative socio-economic effects of migrant labour and foreign investment in developing countries, and tries to show the perplexed reality of the internationalized labour market.
Living on the Edge is Macilau's series of photographs on the dumpsites in Dandora and the township of Korogocho on the outskirts of Nairobi, Kenya. Piles of trash provide a living for thousands in Nairobi, some of whom are the subjects of Macilau's portraits. Recyclable materials which function as a financial source for numerous residents of the capital and largest city of Kenya, are gathered and washed in the highly polluted nearby river, and subsequently vended, most often to foreign companies who send large collection trucks to Dandora at the end of each day. Gathering and preparing waste for sale, men, women and children are exposed to serious health risks, while the volume of garbage presents an ecological crisis.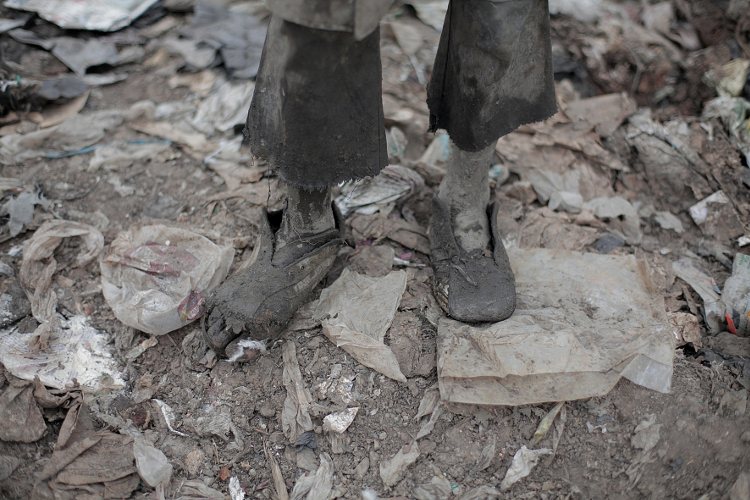 In March 2015, Mário Macilau participated with Living on the Edge series on GRID, the international photography biennial, which was held for the first time outside of the Netherlands, in Cape Town.
The Zionists
The Zionists (popularly known as the Maziones) is a series of works document the religious rituals of the Zionist African Christian movement in Mozambique. Most of its members are poor Mozambicans who live in rural areas or on the outskirts of large cities. The photographer captured them while they perform ceremonies such as baptisms or rituals involving animal sacrifices.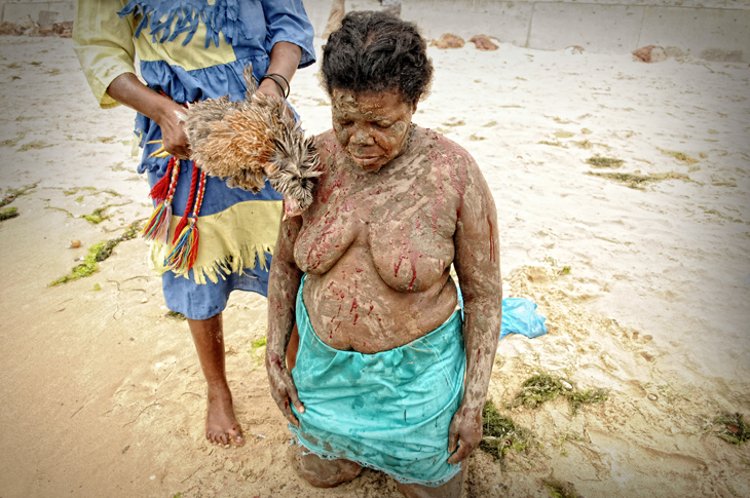 Mário Macilau - A Unique Gaze
Mario Macilau: A Unique Gaze is a documentary made by a South African film director and documentary maker Francois Verster. Emmy award winning filmmaker followed Mário Macilau over two weeks in Maputo, Bilene and Chokwe with a very small crew.
Mário Macilau - A Unique Gaze provides exposure to the practice of the emerging young artist, the social issues his photographs explore, and the man behind the work.
Exhibitions
Mário Macilau has completed a number of artistic residencies and his photographs have been featured in many solo and group exhibitions in his home country, as well as internationally.
Some of his solo shows include Discovery Show, Fotofestiwal 2015, Łódź, Poland, 2015; The Price of Cement, Gallery Jatad, Houston, Texas, 2014; Fora da Cidade, blank projects, Cape Town, 2014; Living on the Edge, Kuona Art Trust, Nairobi, 2012; and Life goes on, Mediateca do BCI, Maputo, 2010.
Collective exhibitions include Entry Prohibited to Foreigners, Havremagasinet, Boden, Sweden, 2015; No Fixed Abode, The New Church Museum, Cape Town, 2014; Pangaea: New Art from Africa and Latin America, Saatchi Gallery, London, 2014; NATURA, Paisagem e Natureza, Museu Nogueira da Silva, Braga, 2013; Dak'art Biennial OFF, 2012; and BES Photo, Pinacoteca do Estado de São Paulo, São Paulo, among others.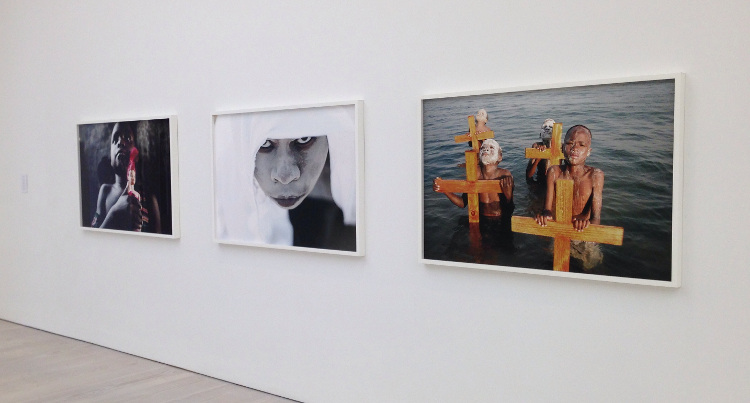 Macilau's work is held in many collections including Saatchi Gallery, London; Norlinda Collection, Madeira; PLMJ Foundation, Lisbon; and African Artists' Foundation (AAF), Lagos, to name a few.
Mário Macilau lives and works in Maputo, Mozambique.