If you are a comic book buff, the name of Mark Bode does not require much introduction. However, if you are not a fan of that type, you should know that Bode is an American cartoonist that is responsible for some of the best comics made during the late 20th century. In the near 30 years of Mark's professional career, he has worked on numerous projects and has published many comics that really placed Mark's name on the map of the comic book world. Some of his most successful works are Cobalt-60, Miami Mice and The Lizard of Oz. As you will soon come to see, his style was heavily influenced and resembles the work of his father, underground comics legend Vaughn Bodé.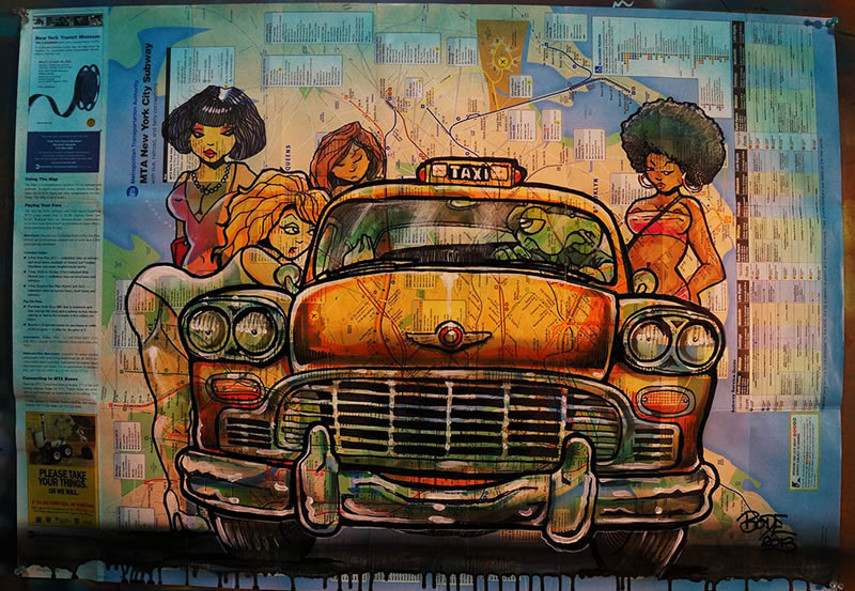 Under His Father's Wings
Mark Bodé was born on February 18, 1963, in Utica, New York, the son of the cartoonist Vaughn Bodé. He started drawing at the age of three, as most children do. Under the constant guidance and support from him father, Mark developed rather quickly and characteristically. Over time, the ideas and concepts of the Vaughn started to sink in with his son's imagination. Bode spoke about these circumstances in an interview: My father brainwashed me into seeing his world, so the characters I started coming up with were heavily influenced by him. Right before he died he told me: We'll always be Bode and son. Share my style, but don't get too close. Unfortunately, Vaughn died when Bode was 12 years old and the son never got the chance to work on real projects alongside his father. Armed with the insights into the incredible fantasy universe developed by hid dad, Mark Bode started attending an art school in Oakland, California. Simultaneously, he also studied animation at the San Francisco State University. By the time he turned eighteen, Bode was regularly inking and coloring his father's unfinished strips for Marvel's Epic magazine - this commission will prove to be Bode's first professional job. He completed his dad's Zooks, the First Lizard in Orbit comic and that was the first time he was noticed by the high rollers of the comic publishing world. A year later, he attended The School of Visual Arts in New York City as a fine arts major.
Bode's first professional project was completing his father's work on the Zooks, the First Lizard in Orbit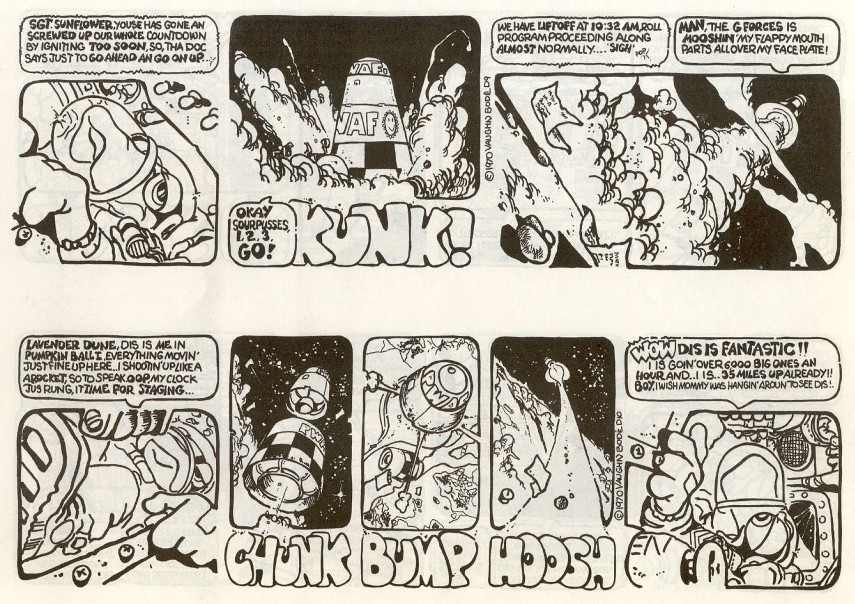 The Universe of Mark Bode
After he proved his worth with the Zooks series, it did not take long before Mark Bode started creating his own comic books for Epic Illustrated. His talent was not a surprise to anyone as they've already seen the way he finished his father's works, so hiring him was a sure bet. Bode insisted on prolonging the style of Vaughn, so in a sense, he simply continued his dad's artistic legacy - over the course of his career, Bode has completed and expanded upon many of his father's works. Soon after the success of his earlier projects, Bode turned to his now iconic work with the Cobalt 60 saga. This science fiction comics series was a little nod from Mark to his dad, as the ideas and characters of Cobalt 60 were partially Vaughn's creations. Cobalt 60 was completed and published in a form of a four graphic novels with Eastman's company Tundra Publishing. After the initial success of the Cobalt 60 series, Mark hit it big with his Miami Mice project - one of the best selling black and white comics ever, with over 180,000 pieces sold during the first year. Already a well-established artist, Bode started working with Kevin Eastman, the co-creator of the legendary Teenage Mutant Ninja Turtles. The two worked together from 1988 to 1995, during which time they collaborated on several issues for Mirage Studios. In the meantime, Bode was also the creator of the special edition of the Teenage Mutant Ninja Turtles, titled as Times Pipeline. Other works that Bode authored are Mugs and Mascots, Burning New York, Broken Windows, Dondi White, Picturing the Modern Amazon, Jack Kirby's Heroes and Villains, 15 Years of Heavy Metal, 20 Years of Heavy Metal and Comic Book Superstars.
When it comes to his comic book career, the definite highlight of Bode's career is the Cobalt 60 series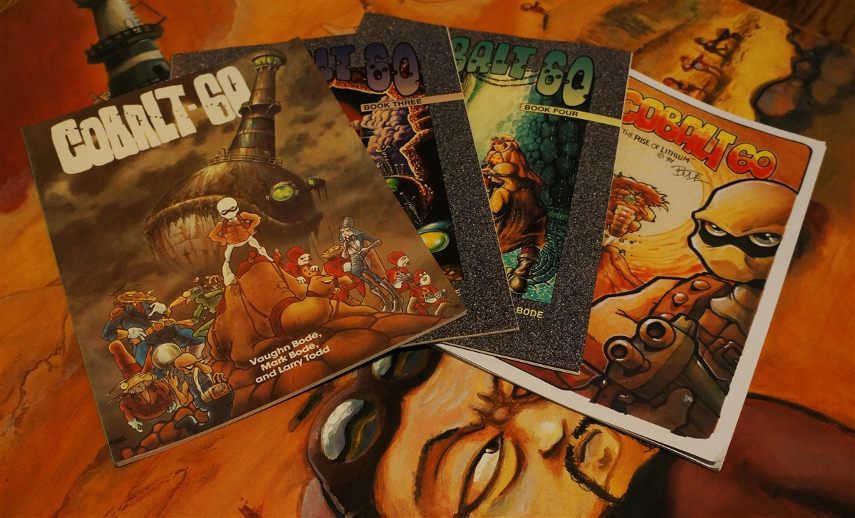 Later Works and Graffiti
In 2004 came another cornerstone for Bode's career, as the Fantagraphics published his The Lizard of Oz. Like Cobalt 60 before him, The Lizard of Oz also had Mark's dad concepts - this time, it was the main protagonist, Cheech Wizard, that was originally in Vaughn's comic books. The Lizard proved to be a great critical and financial success. In the meantime, Mark Bode discovered he was also passionate about street art. He first started noticing urban pieces when he realized how much popularity his father had among street artists and how many graffiti works used Vaughn's characters in their compositions - especially in New York City. The transition from comics to graffiti proved to be a natural one as Bode transported the style and characters of his illustrations onto walls. Mark's love for graffiti emphasized over the years and it eventually even started to take precedent ahead of comic books. In his career as a spray can artist, he has done mural work globally in London, Spain, Italy, and Germany as well as locally in his hometown of San Francisco.
In the later period of his career, Mark Bode turned to graffiti painting and street art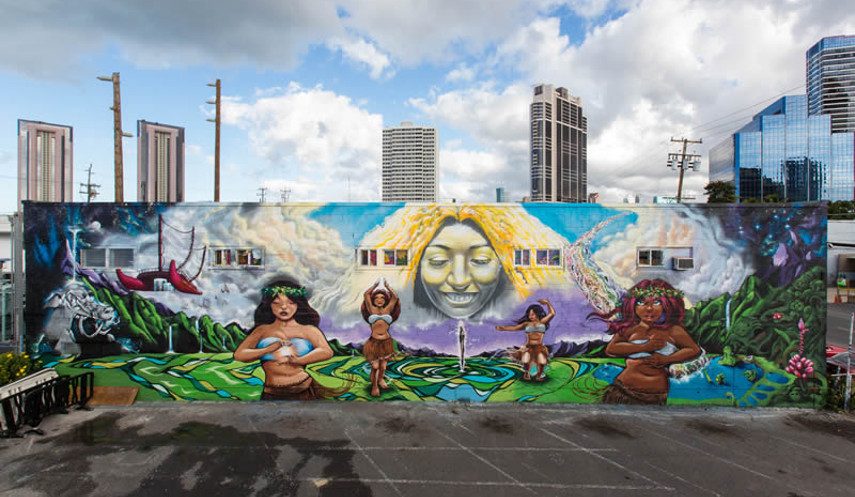 A True Icon of the Comic Book Pages
As if Bode's comic book resume was not impressive enough, he proved to be a fantastic graffiti painter as well. And he does not stop there either - Mark is also a tattoo artist, he has worked for a few major clothing companies and, in his spare time, performs the Bode cartoon concert, plays New Orleans style piano and zydeco accordion. All in all, Mark Bode is a real versatile artist and presents an important milestone of the comic book genre. A real chip off the old block, he created some of the most charming illustrations of the last few decades and we only hope we'll have a chance to witness a few more comics authored by Mark Bode.
The artist is represented by ADDA Gallery in Paris and Backwoods Gallery in Melbourne.
Mark Bode lives and works in Daly City, California.
Featured Image: Mark Bode - Photo of the artist in front of his work - Photo via sorensolkaercom
All images courtesy of Mark Bode.