Art and science aren't necessarily distant fields. Both express something – art deals with emotions while science expresses the way we're thinking about the world around us. Mark Dion brings the two closer to each other, creating a mutual goal of exploring how exactly institutions shape our view of the world and our understanding of history and knowledge. He's an artist who approaches the science with the amateur's eye, hoping to question the authority of scientific voice in modern society, and he's enjoying this role of being somewhere in between the dilettante of science, and general public, that usually hasn't got the necessary knowledge required to completely understand complicated science topics.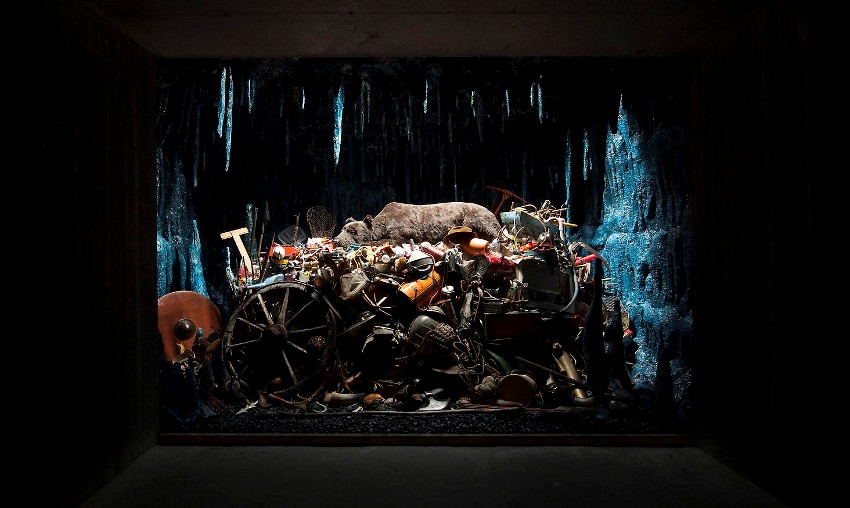 An Art Dilettante
His main mediums are drawing, sculpture, and installations. Dion approaches art as an amateur archeologist, and the influence of the field is clear in some of his artworks. The artist thinks that this amateurism, although considered as bad in scientific circles, is actually good. There are numerous examples of the amateurs making tremendous contributions to science. They experience almost everything they're working on with enthusiasm and passion, and the artist recognizes himself in that. One of his main goals is to create a situation in which people regard the trappings of scientific authority with suspicion, not so much of his work, but rather the information he's presenting in his work. The message is clear – approach everything with caution and critically.
Every single information should be approached critically and with caution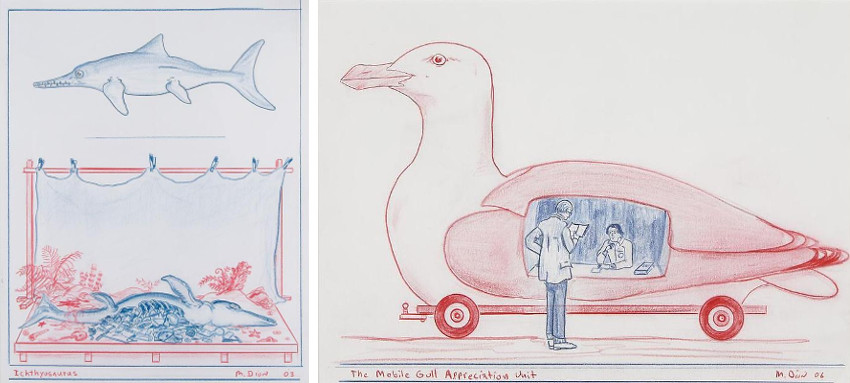 The Humor of New York(er)
A lot of people engage Dion's work in a serious way, and he's satisfied with that. However, there is a misunderstanding that his work is a critique of science – that's not quite the case. He often criticizes some scientific information, but he generally supports the goals and the motives of the field, as he thinks that science plays a significant role in our moving away from superstition and tribalism, and that's incredibly important for our future relationship with the planet we're living on. The pieces are mostly made to be aggravating and provide some kind of response from the viewers and some change in thinking. There is a lot of humor present on the artworks and it certainly helps, as some of the subjects are very grim. Sugarcoating them with humor helps a lot and it kind of takes away some of the arrogance the science is infamous for.
Sugarcoating grim themes through art helps the medicine go down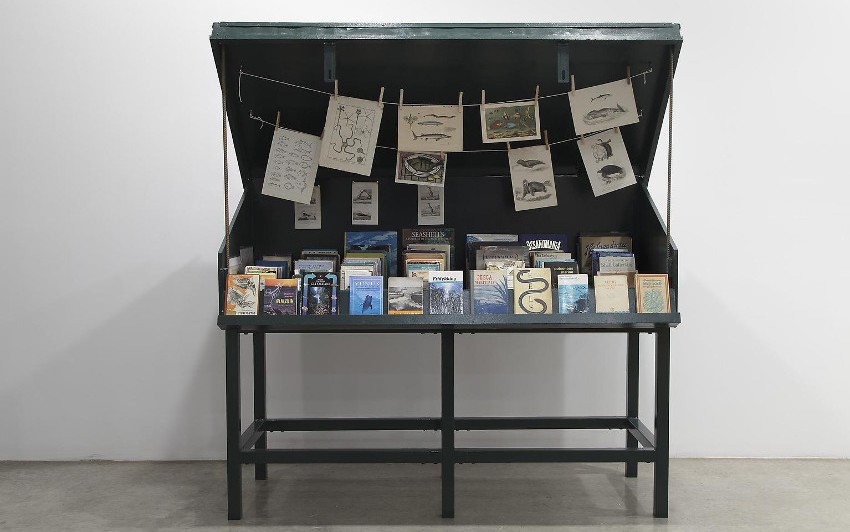 Blurring the Boarders
He studied at the School of Visual Arts in New York and at the Hartford School of Art, Connecticut, where he received his BFA and an honorary doctorate. Dion has won numerous awards, including the Smithsonian American Art Museum's Lucida Art Award in 2008. His work has been exhibited in many prestigious institutions and galleries throughout the world, both in solo shows and as a part of group exhibitions.
The ultimate results are captivating artworks that provoke new and critical thinking about the world and how we're treating it. Sure, the subjects are often disturbing, both to the eyes and the thoughts, but that's the point – we need to see the reality and find out what needs to change so we can survive as a species. Mark Dion blurs the boundaries between art and science, fact and fiction, natural and artificial.
He is represented by Kunzt Gallery in Miami and Tanya Bonakdar Gallery in New York.
Mark Dion lives and works in New York.
Featured image: Mark Dion - portrait, photo credits University of Virginia, University News
All images copyright the artist and Tanya Bonakdar Gallery