Mark I'Anson is a Scottish painter, born in 1968 in Glasgow. He is known for his captivating images of ships from his exhibition Drifter in 2006.
He went to Gray's School of Art in Aberdeen, Scotland, from 1988 to 1992. Since then, Mark has worked as a full-time painter. His works start as drawings, inspired by the scenes from everyday life and photographs, or as a combination of the two. His distinctive and suggestive paintings are created by combining pencil work with translucent glazes of paint.
Oil on paper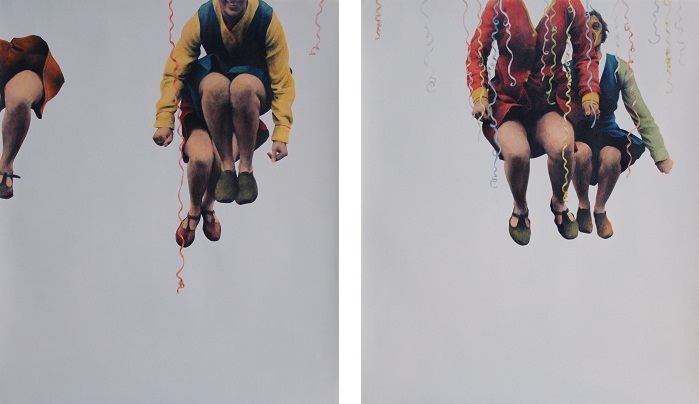 I'Anson has exhibited his works in many group and solo exhibitions in the United Kingdom and Canada. He had two solo touring exhibitions, the 2003/2004 show entitled The Dream Team with the Scottish National Portrait Gallery, and 2006 exhibition named Drifter with the Highland Council and the Scottish Fisheries Museum. He has been exhibiting since 1994.
His work is displayed in numerous private and public collections in the United Kingdom, the United States, Europe and Canada. He is featured in the collection of the Scottish National Portrait Gallery, as well as corporate collections.
From Always Boats & Men show at Open Eye Gallery in Liverpool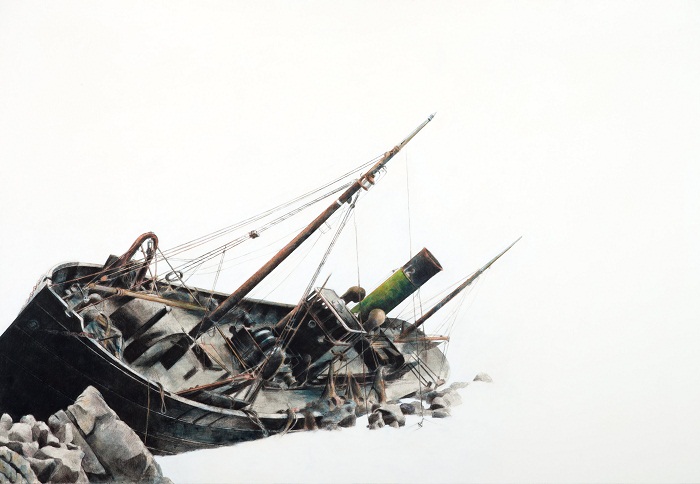 The artist had a successful collaboration with Thackeray Gallery and the Fleming-Wyfold Art Foundation in 2008. He painted a group of works, which were related to the history of football club Arsenal FC, and exhibited at the Emirates Stadium. All the paintings were sold.
The artist is represented by Arusha Gallery in Edinburgh, United Kingdom.
All images copyright © the artist