Mark Johnston is a British painter, born in 1974 in Stockton on Tees, in North East England. He is known for his atmospheric landscapes. Johnston studied art at Newcastle College of Art, Cumbria College and the University of Brighton, where he obtained his Bachelor of Arts degree.
Johnston's works are inspired by nature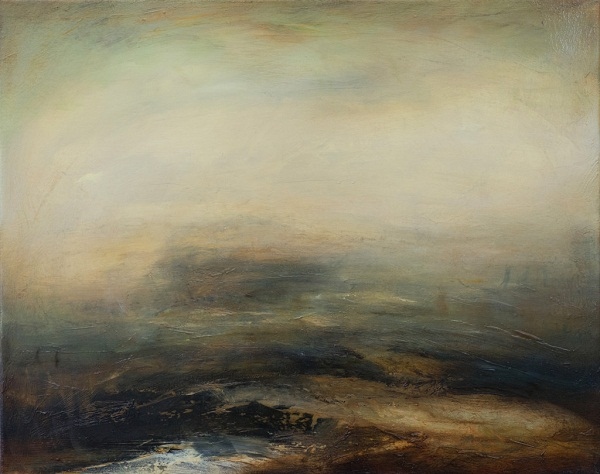 His works are influenced by Rembrant, Whistler, Cy Twombly, Anselm Kiefer, Antoni Tapies, Franz Klein and 1950s' abstract expressionists, Turner and Peter Lanyon.
The aim of Mark Johnston's paintings is not just to capture the physical form, but also to convey the atmosphere and present the feel of the light. His works are inspired by nature and its primitive power. His starts with landscapes, and continues the process by exploring the painting instinctively and letting the paint flow, until he is satisfied with the work. His painting process consists of two stages. The first one is done either outdoors or in the studio, and comprises vigorous gestures of water color or oil sketches, and the second one, consisting of more delicate glazes, is studio based.
He tries to capture the light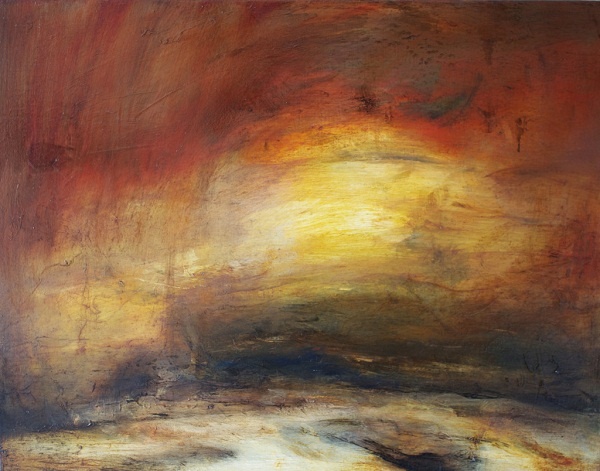 The artist has been exhibiting since 1999, mostly with Beaux Arts from Bath, United Kingdom. The artist's works are featured in collections throughout Europe and the United States.
Mark Johnston lives and works in Brighton, United Kingdom.
Featured image: Mark Johnston - After Titian (detail)
All images copyright © the artist