Mark Mastroianni is an American artist, known for creating atmospheric paintings using primarily warm earth colors. He received his education at Ohio State University, earning his Bachelor of Fine Arts degree in 1981. He worked as a studio assistant to Malcolm Morley until 1995, and has been working as an Instructor of Life Drawing at Cherry Valley Community Center in New York since 2011.
Mastroianni draws inspiration from nature, seeing beauty in simple things, such as the motion of water, and the play of light as it reflects from it. Even though he mostly paints on canvas, Mark's favorite surface is tar paper, because it gives smoothness and evenness to his paintings.
Mixed pigments on gessoed panel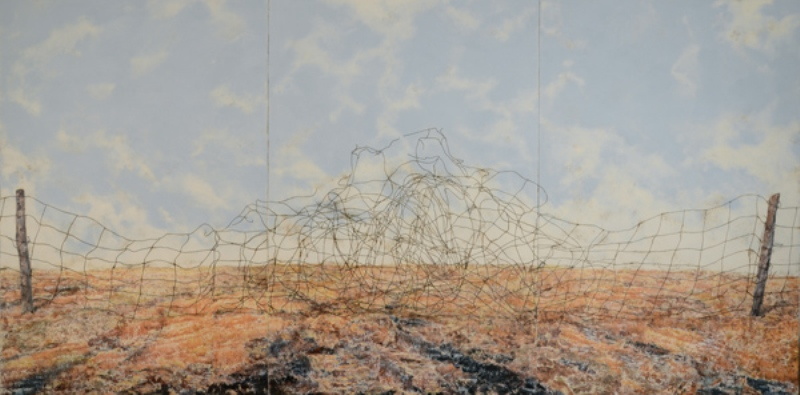 Mark's art could be classified as geometric abstraction. However, the complexity of his style defies any formal classification. The influences of Rothko is noticeable in the way he accentuates color. Patterns and shapes are also important in Mastroianni's works – especially rectangle. Rectangles enable him to divide the surface he's working on, setting up a basis onto which his artistic language builds up.
HM2 Exhibition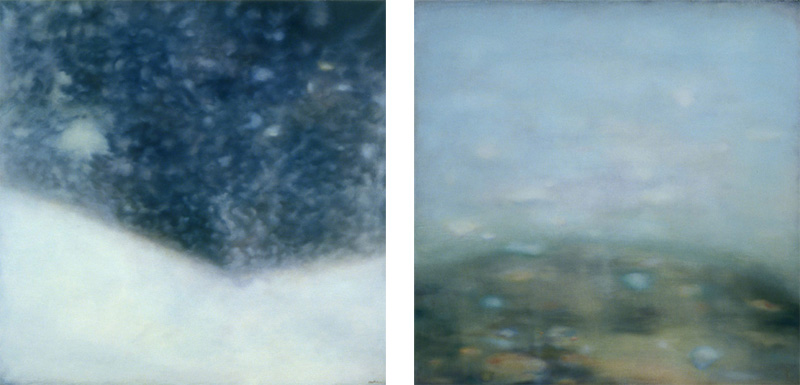 The artist's paintings is in both private and public collections across the world, like Scandinavian Friends Inc. In Hamburg, Celmark in Sweden, and Worthington Industries in Ohio, US. His works have also been displayed in many galleries and museums worldwide since 1982. Some of his more notable exhibitions include a 2009 duo show Signs of Life with Rick Begneaud, and a 2012 solo exhibition Natural Wisdom, both of them organized by Woodward Gallery.
Natural Wisdom Exhibition at Woodward Gallery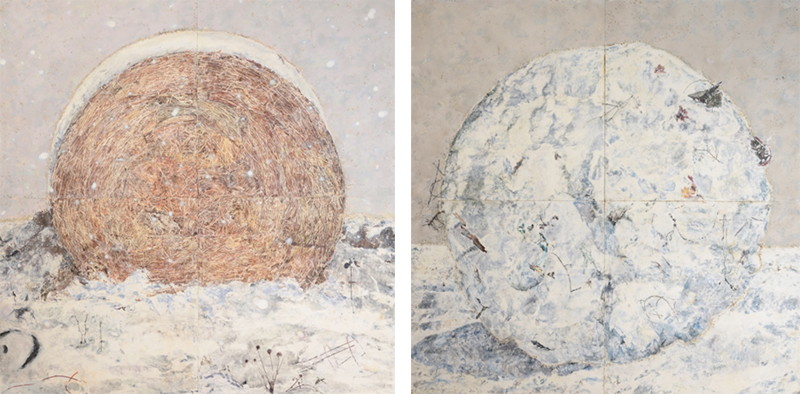 Mastroianni is currently represented by Woodward Gallery
Mark Mastroianni lives and works in upstate New York, with his wife and son.
All images courtesy of Woodward Gallery