Mark Tough is a Scottish artist, born in Edinburgh in 1963. He is known for his abstract pictures made of steel, which resemble holographic images, and his eclectic sculptural furniture, a fusion of classical wooden furniture with steel elements.
Tough is a self-taught artist, who used to fix steel railings in the Edinburgh area prior to his artistic career. Working with steel influenced his work as an artist, as he uses recycled and vintage objects when creating new artworks.
The Art of Mark Tough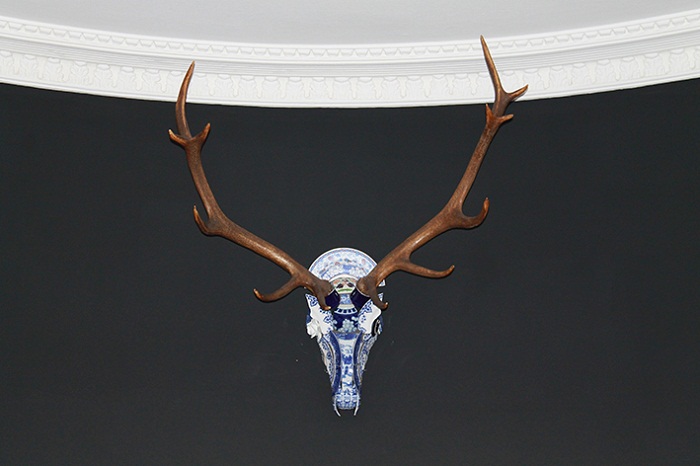 Although he has been creating art in his studio for more than 20 years, Mark Tough decided to start exhibiting his sculptures and lacquered pieces in 2011, when his first solo exhibition took place. Since then, many art lovers have enjoyed his unique and creative work in various exhibitions, ranging from solo shows to the Royal Scottish Academy exhibition.
He creates sculptural furniture and sculptures by adding steel or ceramics to recycled and found objects, in order to make new legs and arms, or transform them into new shapes. Mark gives new life to the old and rejected material. Apart from that, he combines steel with lacquer, using a metal grinder to make pictures with a 3D hologram effect.
Apart from his previous experience with steel railings, Tough is influenced by the works of other artists, such as Mark Rothko and Jacob Epstein's sculpture Rock Drill.
Lacquered Steel and Ceramic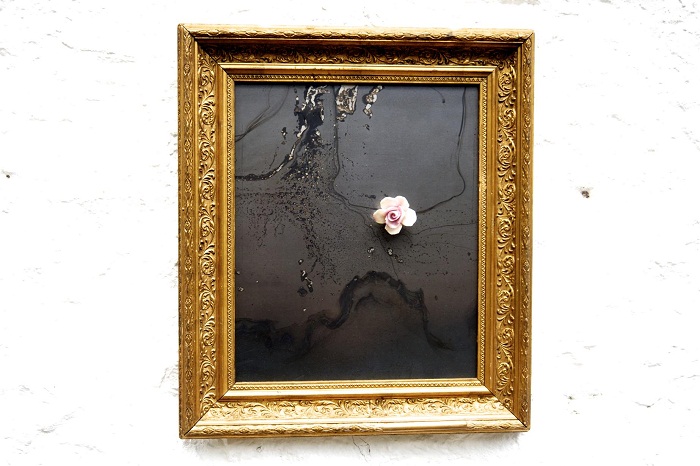 The artist is represented by Arusha Gallery in Edinburgh, United Kingdom.
Mark Tough lives and works in Edinburgh.
Featured image: Mark Tough - Ramesus
All images copyright © the artist