Markus Genesius, also known as WOW123, is a renowned German graffiti artist who combines figurative motifs and classical writing in his work. Born in 1974 in Bremen, a city in northwestern Germany, he started his career with illegal sprayings on subways and trains, followed by order paintings and finally exhibitions throughout the world.
He is represented by 44309 Street//Art Gallery in Dortmund.
Street Art by WOW123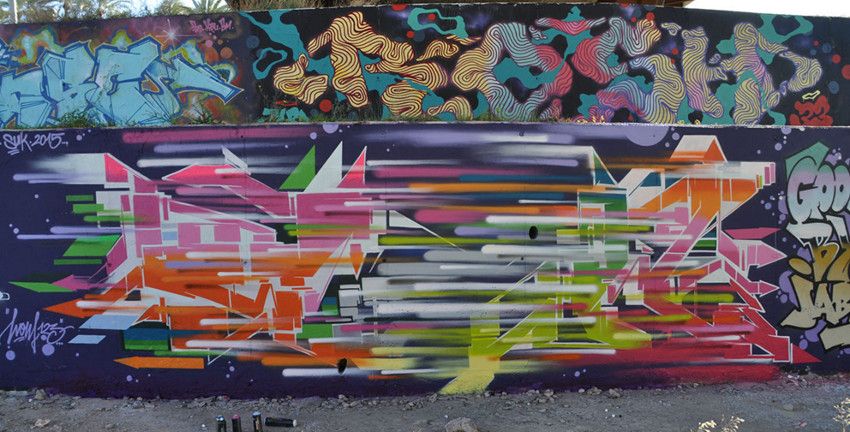 CASE began painting in the beginning of the 1990s and he quickly gained attention for his photorealistic imagery in combination with areal-abstract illustrative elements. Although he was often criticized for his unusual approach by the members of the emerging German graffiti scene, he kept experimenting with colour to push the boundaries of pictorial language.
After he was caught spraying graffiti on a train, he decided to work on legal projects fairly early on in his career. His first really big façade was created in 1995 in Walle, as a freelance contract work. It was done in collaboration with his friend and artist Daim from Hamburg.
Mural in France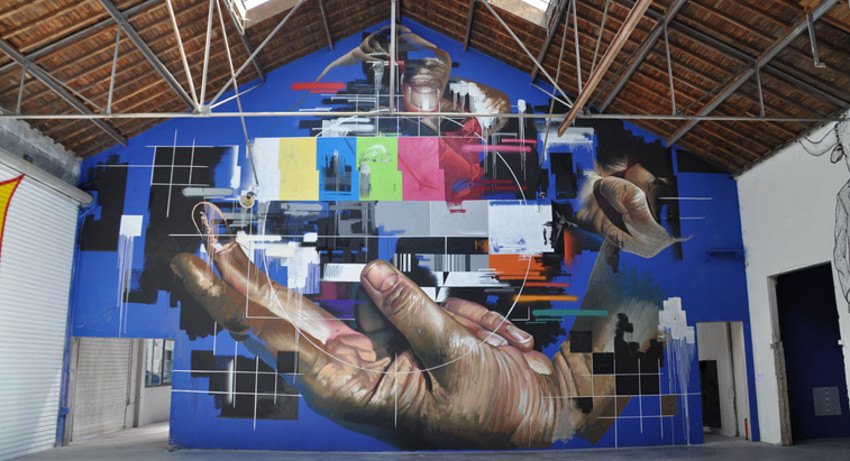 After a commercial education and the opportunity to visit the Upper School of Design in Bremen, he went to New York in 1995 to meet some of the forefather of modern street art, like SEEN, T-Kid and TAT's Crew. All of them influenced Genesius' work and his feeling for typography. Additionally, collaborations in France, the UK, Australia and South Africa followed.
To date, Wow123 realized more than one hundred projects throughout the world. Along with artists such as DAIM, Daniel Man, Cantwo, Atom, Kent and Flying Förtess, he forms the second generation of German graffiti founding fathers.
His paintings and drawings have been exhibited in many galleries including Affenfaust Gallery, Hamburg; Montana Gallery, Barcelona; Mr Freeze Gallery, Toulouse; Wow Gallery, Berlin; Wow Gallery, Bristol; 53 Art Museum, Ghouangzhou, China; Culture Studio Westend Bremen, Bremen; Disrupt Gallery, Auckland, New Zealand; Museé des Beaux Arts Charleroi, Charleroi, Belgium; Museum of Contemporary Art Kiasma, Helsinki, Finland; among others.
Phantom Images at Wow Galerie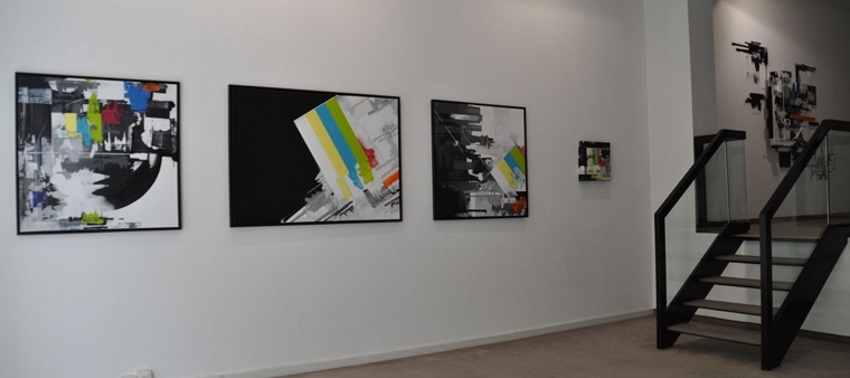 The artist lives and works in Bremen.
Images Courtesy © Markus Genesius