Markus Klinko is an award-winning fashion and celebrity photographer, whose dazzling images can be seen on many album covers of music stars. He works with today's most eminent film and fashion personalities and he is often engaged in creating advertising and fund raising campaigns. In March 2016, he got into the media spotlight because of releasing unseen photographs of the legendary music icon, David Bowie. Klinko's high-end work is regularly featured in publications such as Vogue Italia, Vanity Fair, GQ, The New York Times, Madame Figaro, Stereo Review, and Ongaku no Tomo.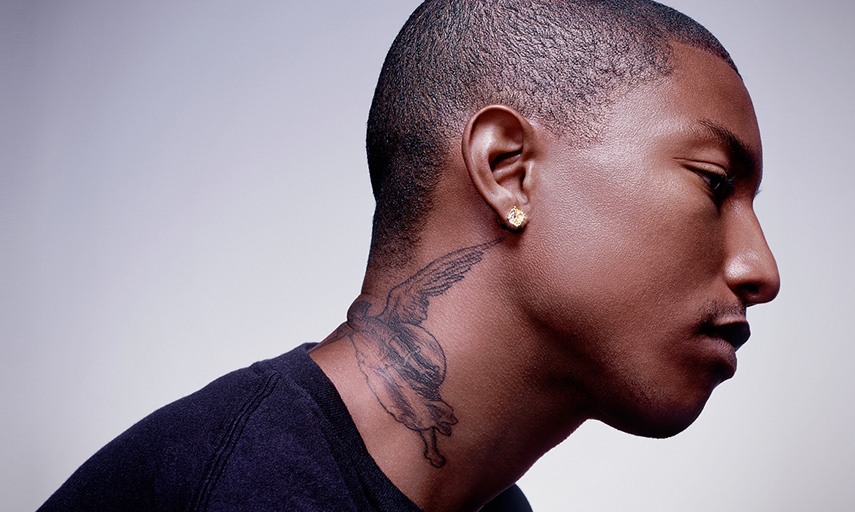 From Music to Photo Career
Klinko was born in Switzerland in the early 60s. His origin is quite unusual – he is of French, Italian, and Hungarian descent. As a young boy, Klinko wasn't so much into photography – he was getting prepared to become a harp soloist and he studied at a music school in Paris. He has even signed a recording contract with EMI Classics and received an eminent prize for his recording of harp music. However, after an accident and hand injury, it became hard for Klinko to play musical instruments and he decided to dedicate himself to fashion photography and retire from his music career. Around the same time, he met a digital artist called Indrani, with whom he started to collaborate. Klinko's work was outstanding from the very beginning and soon he started to get hire for various shoots. One of his early assignments was shooting David Bowie and his wife Iman. Later on, he began creating images for album covers of the most famous pop singers, such as Beyonce's Dangerously in Love and Mariah Carey's The Emancipation of Mimi albums.
After the injury, Klinko decided to dedicate himself to fashion photography and retire from his music career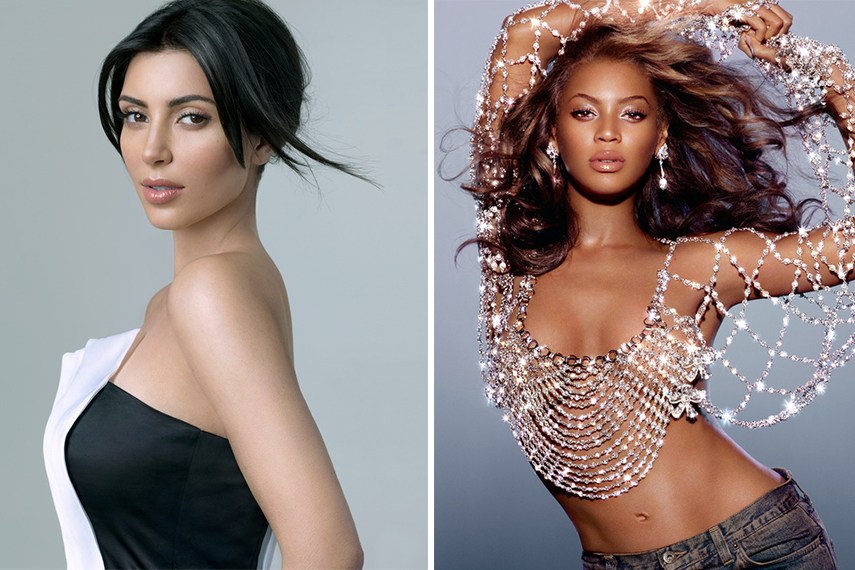 Photo Stories about Popular Celebrities
Klinko's list of celebrities he photographed is quite long and worth admiring. He collaborated with Lady Gaga, Jennifer Lopez, Britney Spears, Mary J. Blige, Mariah Carey, Kanye West, Anne Hathaway, Kate Winslet, Will Smith, Eva Mendes, Kim Kardashian and Naomi Campbell, to name a few most important ones. He also did spectacular editorials for big clients like Vogue, GQ, Vanity Fair and Harper's Bazaar as well as advertising campaigns for many luxurious brands such as Lancome, L'Oreal Paris, Hugo Boss and Skyy Vodka. His most successful campaign for Keep A Child Alive project has raised more than million dollars for children with AIDS in just a couple of days. Many galleries and museums in Europe have showcases Klinko's work and he has appeared as a guest speaker in TV and reality shows, for instance in E! News, Access Hollywood, Fashion Television and Double Exposure.
Klinko's list of famous people he photographed is long and worth admiring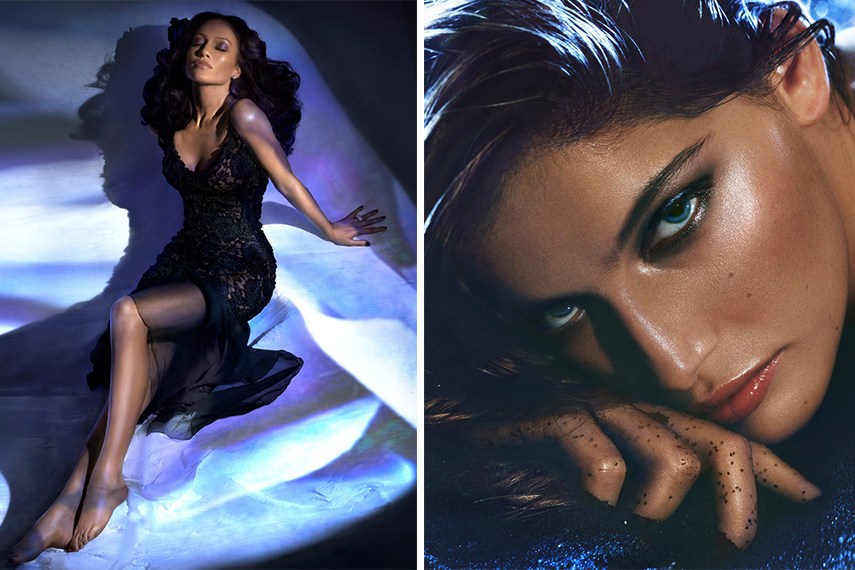 Unseen Bowie
In March 2016, in Lich Feld gallery in Basel, Klinko has held a show called Unseen Bowie, which featured his photographs of the recently deceased cult musician. The prints of these photographs are available at the same gallery in Basel and further exhibitions of Unseen Bowie will follow across the world since they have already won a great success. Klinko was collaborating with Bowie while he was omnipresent in the news and at the peak of his career and he also photographed the cover of his album Heathen. After Bowie's death in January 2016, Klinko decided to give his portraits a new life. All the original portraits were done using the Fujifilm Provia medium format film, which is designed for high-quality prints. The photographs which were exhibited in Basel are limited editions available in various sizes, and they are autographed by Klinko. The artist still uses medium format films to shoot his award-winning images, and he was also one of the first professional photographers who started using new Fujifilm X-Pro2.
Klinko was collaborating with David Bowie while he was at the peak of his career and designed cover for Bowie's album Heathen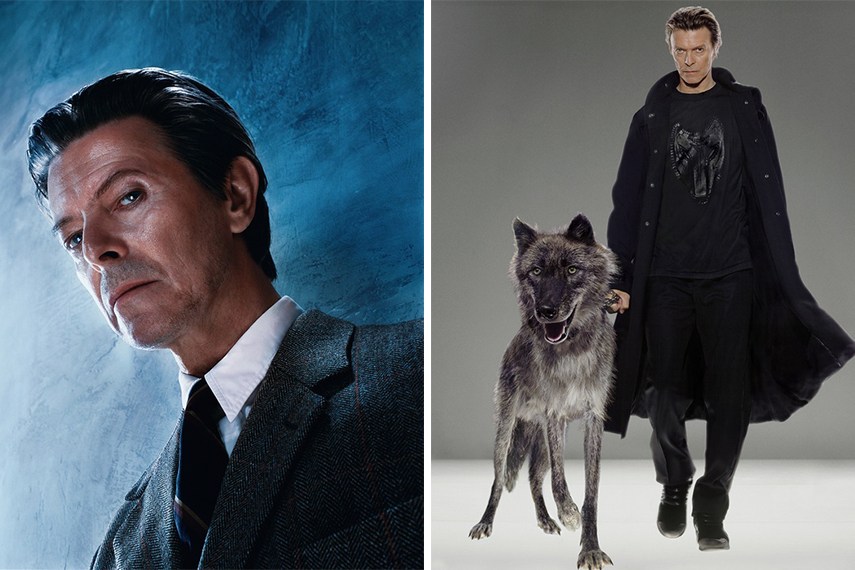 Documenting Glamour
Markus Klinko's photography is all about technical perfection and glamour – he documented the appearance of the most popular celebrities in a breathtakingly beautiful way. His usage of best photo gear such as medium format films and his careful, immaculate compositions speak of his enviable technical and artistic aptitude. Klinko's portraits are amongst the top artworks of fashion photography and because of their straightforward beauty, they are sought for by a huge and diverse audience.
The artist is represented by Markowicz Fine Art.
Markus Klinko lives and works in New York City.
Featured image: Markus Klinko's portrait - image via worldredeye.com
All other images courtesy of the artist.