The art of carving, modeling, welding, or otherwise producing figurative or abstract sculptures is a unique and complex process that requires a lot of patience and skills. A highly talented Austrian artist Markus Redl became widely known for his massive and imposing three-dimensional pieces he has been producing for the past ten years. Working with stone, bronze, and paper, he has created an immersive body of work composed of pieces which are characterized particularly by their diversity in form - weigh several hundred kilos.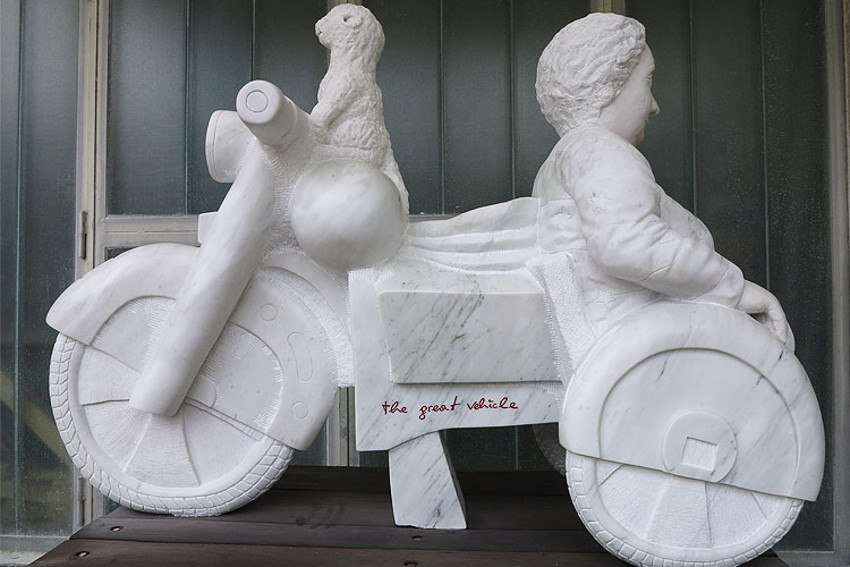 Redl's Sculptural Work
Born in 1977 in Klosterneuburg, a town in the Austrian state of Lower Austria, Markus Redl received his degree from the University of Applied Arts in 2004. During his students years, Redl developed a serious interest in stone sculpture, as well as in the drawing and literature, so he began producing heavy pieces that have a number, a title, and a note - reference to literature, which he has read either before or during the work on the piece. Redl's sculptures are characterized by content, material, and language instead of a set stylistic vocabulary. His oeuvre ranges from baroque and figurative to strict in form to conceptual shapes.
Markus Redl's oeuvre ranges from baroque and figurative to strict in form to conceptual shapes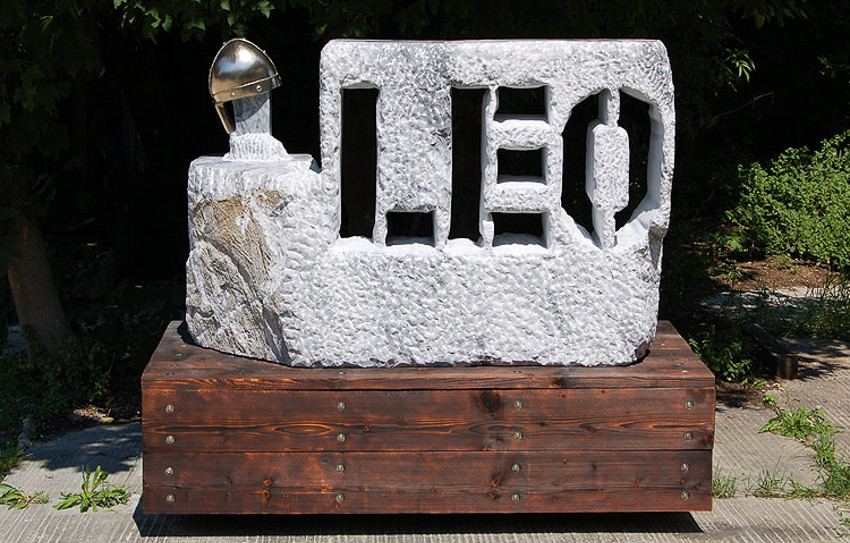 Exhibitions and Collections
The artist had his debut solo show at the Neue Galerie in Graz, curated by Günther Holler-Schuster in 2005. Since then, his work has been included in a number of individual and collective shows throughout Austria and beyond. His most recent solo show, entitled Vogelfrei (Outlawed), was on display at Lisabird Contemporary in Vienna during September and October 2015. His most notable collector is the German entrepreneur and art patron Reinhold Würth for whom he created an alluring sculpture from a block of marble more than 45 tons in weight. The monumental work was installed in front of Villa Preuschen (Abfalterhof) in Salzburg in 2011.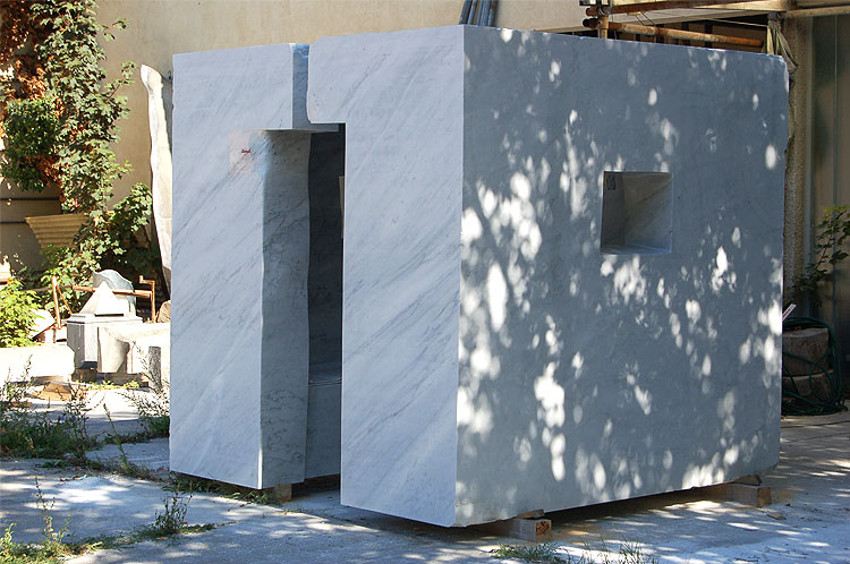 Drawings on Paper
Redl's diverse work encompasses marble, limestone, and bronze, that become virtual markers of antiquity - and also his central theme. Amongst his sculptures, the artist creates strict, precise, and geometrically shaped works and drawings on paper. He also uses symbols that are archetypal or evoke questions regarding cultural identity and religious identification, such as the Star of David. Thanks to his talent and visionary gift, Markus Redl has become one of his country's most interesting contemporary artists.
He is represented by Lisabird Contemporary.
Markus Redl lives in Vienna, Austria and Carrara, Italy.
Featured photo: Markus Redl with one of his pieces
All images courtesy of the artist and Lisabird Contemporary