Marnie Bettridge is an American contemporary artist who uses natural materials to express a sense of bewilderment in her highly detailed site specific installations.
She uses natural materials like jute, ceramics without chemical glaze, found land, dirt and moss to create her amazing pieces. The artist expresses a lonely connection to nature and feelings of loss and wonder. Although her works are often large ceramic pieces that can be hung, draped, or placed on a surface, she tries to call attention to the beauty in the detail by incorporating small eye-catching objects and materials.
Powerful Forces Shall Move Slowly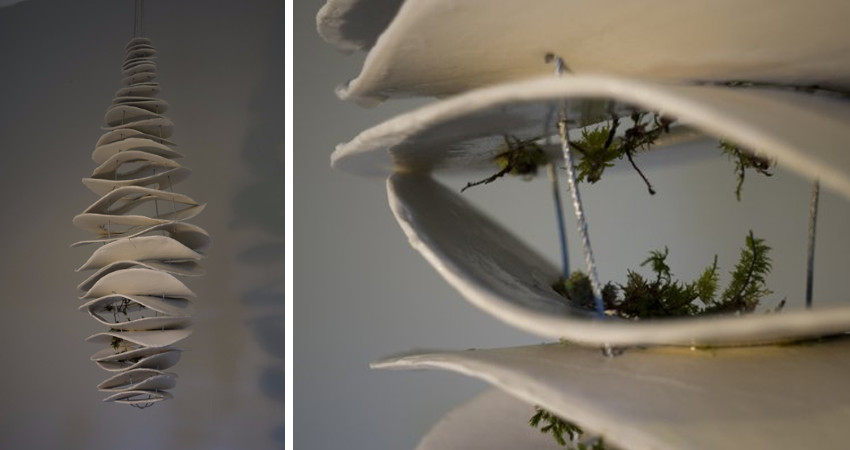 She earned her Bachelor of Architecture from the Auburn University in Auburn, Alabama and her Master of Architecture from the Cornell University in Ithaca, New York, before she decided to devote her time to art. Having a background in architecture she obtained her Master of Fine Arts from the Florida State University, Tallahassee.
Dispatch (detail), 2013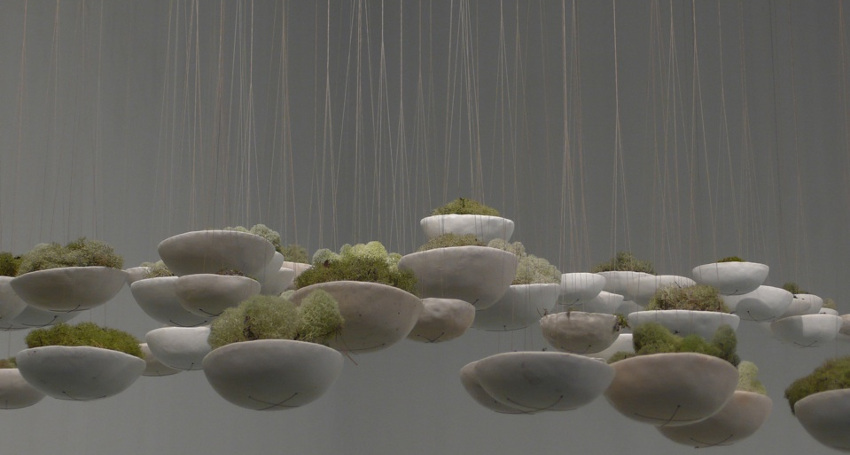 She is represented by ROCKELMANN & gallery in Berlin. In 2015 Bettridge and Megan Stroech participated in PULSE Contemporary Art Fair, Miami Beach, FL with the Berlin gallery. Her work was on view in ROCKELMANN & in well-attended duo exhibition Abandon Isolation in October 2013. The show featured works by Bettridge and Kathleen Vance.
She also participated in exhibitions in MIST Gallery, Richmond, VA; Fernwey Gallery, Chicago, IL; Jan Brandt Gallery, Bloomington, IL; KALA Gallery, Astoria, OR; 621 Gallery Tallahassee, FL, to name a few.
A Burden Shared is a Burden Lift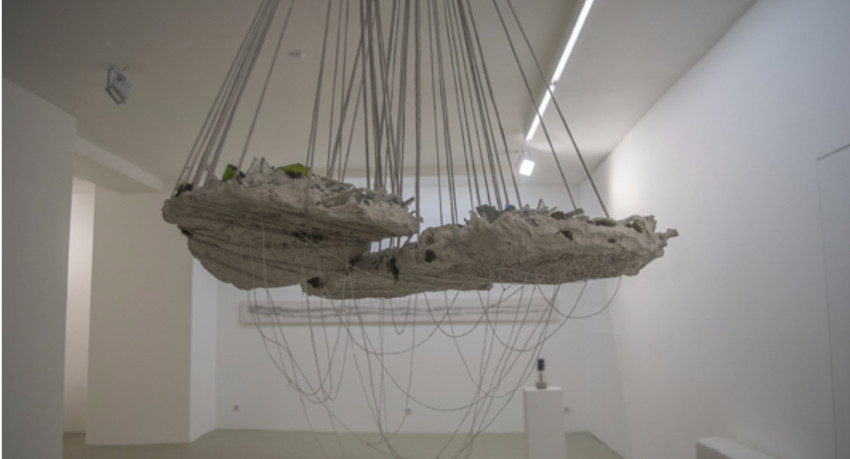 Marnie Bettridge lives and works in the Gulf Coast of Florida.
All images courtesy © the artist