Marshall Crossman is an American painter, born in Omaha, Nebraska in 1951. She works primarily in oil on canvas. Her work is featured in many private and public collections.
Art by Marshall Crossman
Marshal Crossman received her BFA in 1973 from Colorado State University, Fort Collins. In 1977 she moved to San Francisco, where she soon absorbed the Bay's figurative tradition. As of 2000, she and her family live in Pacifica, a small community along the coast, just south of San Francisco. After years of experimentation with canvases and colors, Crossman can say that she has reached at finish that feels satisfactory. Inspiration comes from the artist's surroundings. The Beach series has two seemingly different, but connected sources of inspiration. First of them being the fisherman's trophy pictures from the nearby shop, and the second is the imagination of swimming in the Bay, as the water is too cold for any kind of prolonged swim.
Art by Marshall Crossman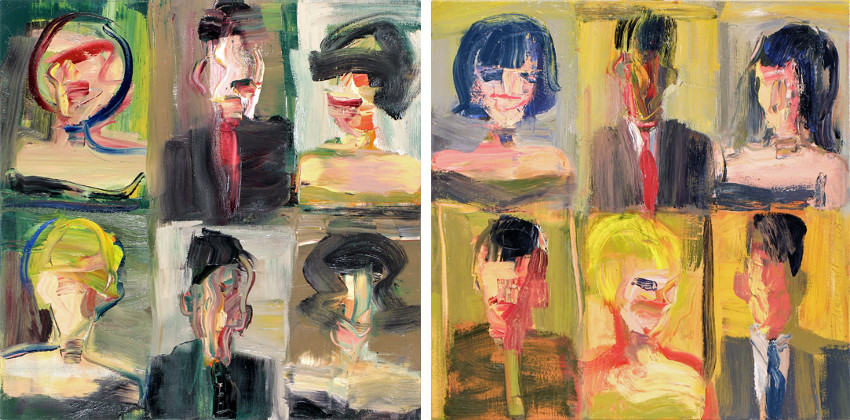 The Pacifica series is much quieter than Beach series, which is full of life, swimmers and surfers, all dancing on a thin line between abstraction and reality. On the other side, Pacifica is devoid of human presence, something that has marked artist's previous work. The energy of human movement is certainly lacking in this series, but that has opened the door for process of endless imagination in viewers, providing peace and tranquility, like you can almost smell the ocean and feel the cool breeze. Crossman's work will make you daydream about happy days at the beach, evoke some memories from school, make you get lost in your thoughts while watching the ocean waves. Whatever the case, emotions will be awoken in the viewers, and that is something that any artist dreams of.
Art by Marshall Crossman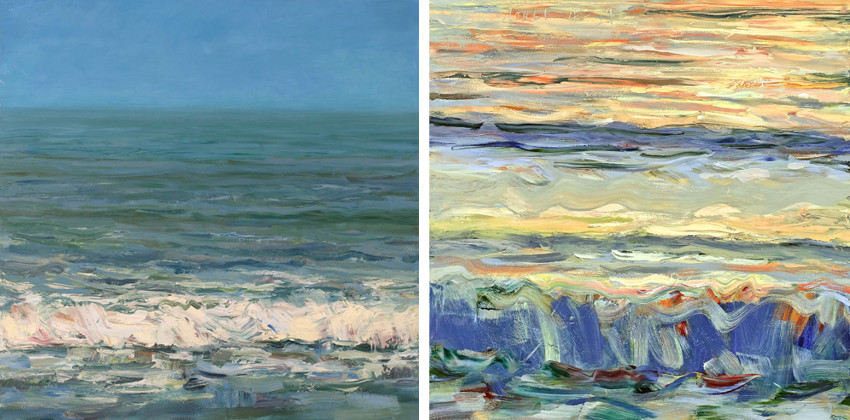 She is represented by Dolby Chadwick Gallery in San Francisco, USA.
Marshall Crossman lives and works in Pacifica, San Francisko, California.
All images courtesy of the artist.