Marta Noemi Noriega is a multidisciplinary artist from Panama. She mixes various mediums and different themes. Inspired by poetry and art, she explores the deeper dimensions of political and social fields. She dedicates her murals to children and their education. The artist strongly fights against social injustice. Noriega participated in many workshops where she encouraged children to express their creativity and imagination. Keeping them interested in art, and showing them how the creativity can boost confidence and personal skills, she makes her community a better place. This artist deeply believes in cultural heroism and uses her art to share her vision of improved society.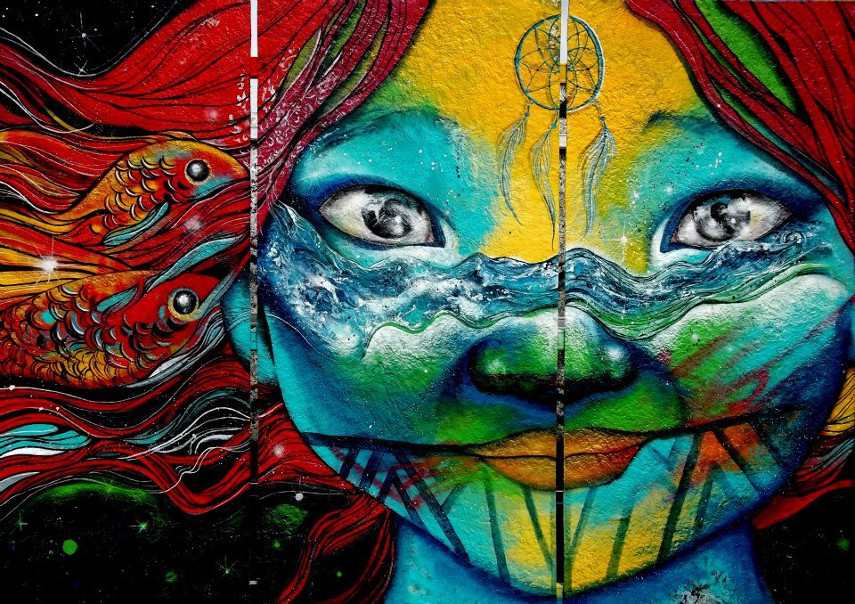 Painting and Literature
Marta Noemi Noriega started painting at an early age when she was only four years old. She was always eager to explore the world of imagination, and when she was ten years old she joined a course of creative writing. Years later she was the one who taught other students at various writing workshops. For her, creative expression was always divided between painting and writing. She moved to Malaysia and painted theater sets for two years, before returning back to her home in Panama to pursue street art. She began working with her sister on a project in Carilimpia theater. Along with theater job came the murals, and since then she has been actively painting all over Panama.
Noriega participated in workshops where she encouraged children to express their creativity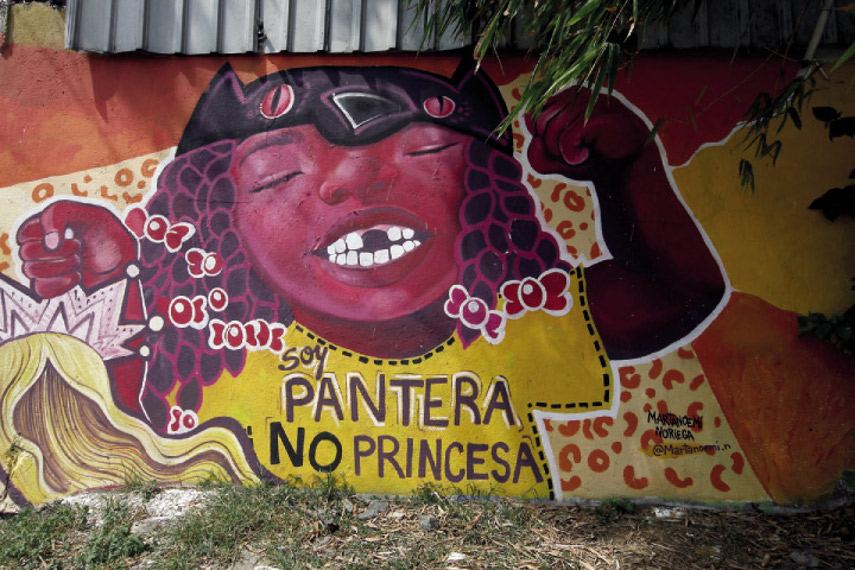 Enjoying the Freedom of the Outdoors
Noriega feels more comfortable on the streets than anywhere else. No studio can compete with an authentic experience she gets when she paints outdoors. Her audience, people she works with, and random bystanders all play an essential role in the painting process. She believes that the role of an artist has to be partially political. What she does can and should have an impact on the community. At the beginning of her career as a street artist, she felt the need to show that women can have their place in the street art scene. That is no longer the case since women have been showing their talent for years, and getting great appreciation too. Female street artists have been making a huge success in Central and South America.
Noriega created a project called Vertical Smile in which she explored the female sexuality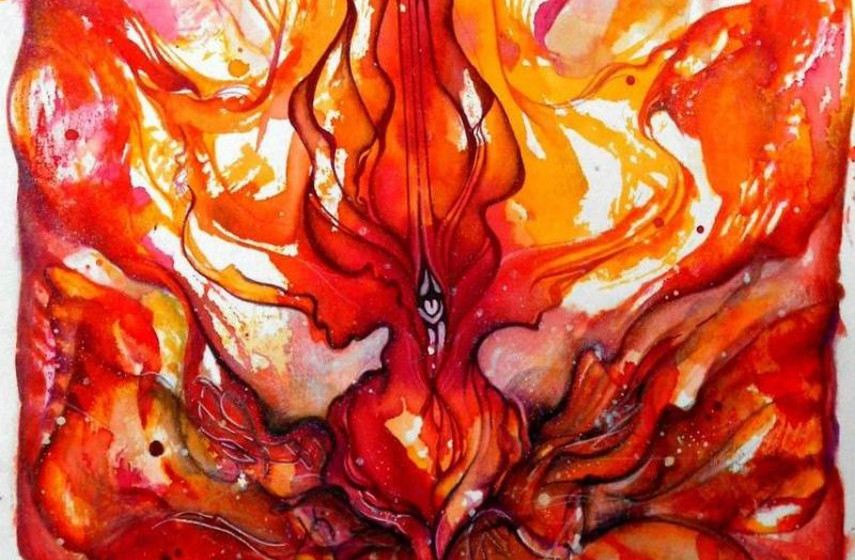 Female Sexuality and Empowerment
In 2014, Marta Noemi Noriega created a project called Vertical Smile in which she explored the female sexuality. Femininity, sexual power and energy are still hidden under the veil of mystery. Over the period of two years, the artist painted what was personal for her, in watercolor and pen technique. The inspiration for this exhibition she found on a field trip to House of Artists Conexión Drácula in Cerro Punta. Hundreds of orchids have been planted in the residency garden, and the artist took the flower as a symbol of female sexuality. Female empowerment is important to her and in series of paintings she exhibited the beauty of female body and mind.
Marta Noemi Noriega lives and works in Panama.
All images © Marta Noemi Noriega
Featured image: Marta Noemi Noriega - Portrait of the artist, photo credits Cascostation