Martin Bender is a street artist with a distinguished fondness for gallery settings who specializes in painting stylistic portraits. Many of his portraits, like the ones he did of Chilly Gonzales and Grace Jones, are widely praised and recognized as one of the most original takes on what may be the most traditional genre in art history. With a strong graphic emphasis, Martin Bender's art is extraordinary and truly refreshing, able to easily astonish its viewers in a manner of seconds.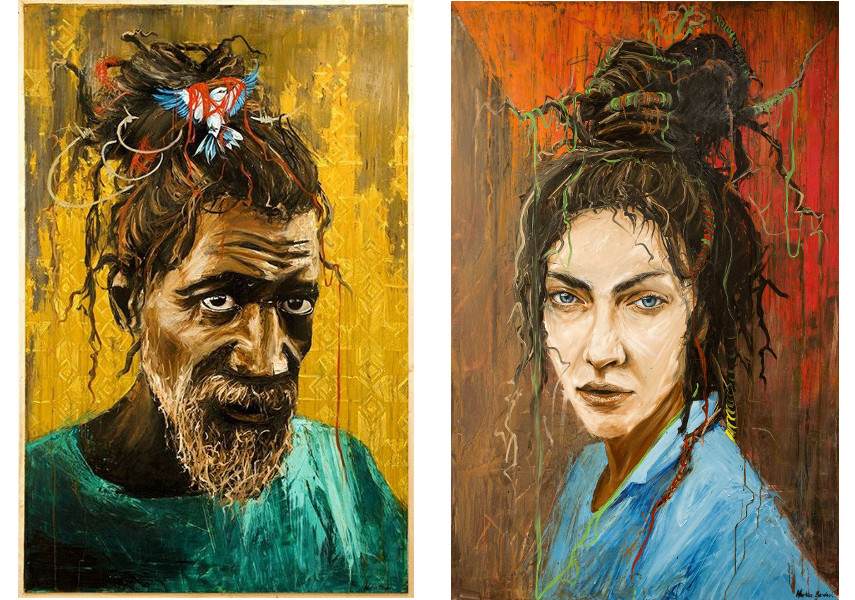 A Good Method Means Everything
Martin Bender has a very methodical process of converting an image from his imagination to a wall. He starts by making a draft on paper with a variety of techniques, resulting in a design which he scans for hours upon its completion. Then he scans the sketches and does retouches with Photoshop. Ideally, the work on the actual mural starts almost instantly after the digital version is completed and that process usually takes at least one full day. Spray cans are Martin Bender's creative weapon of choice as most of his street works are made via that popular technique. The same goes for his studio paintings.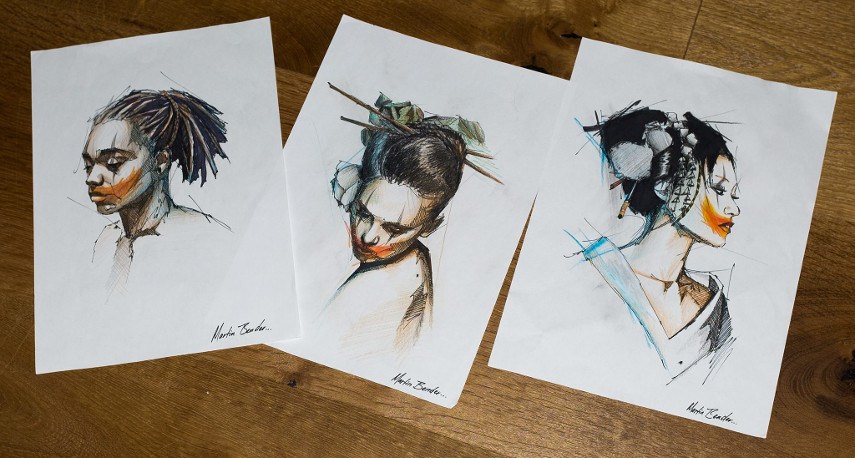 Distinct and Vivid Art Style
Of course, capturing realistic faces was never an easy feat for any artist regardless of the method they are using, but it's especially tough for street artists as they do not have some of the courtesies more traditional painters enjoy. However, making the faces look vivid and realistic is usually not a particular challenge for Martin Bender due to his talent and a well-established method that leaves little room for errors by avoiding situations that require improvisation. As a result of a few of his recent projects, Martin was questioned by a few of his fellow street colleagues who believed that he was introducing commercialism to the world of urban art - Bender explained the situation with the following statement, revealing how he views his art: Some hardcore peers see (my work) as a commercialization of street art and graffiti. Others accept the fact that artist has to live too. For me, it's all about the picture. How and why it came into existence is secondary.
Martin Bender specializes in creating portraits that tend to do well both in a gallery and street context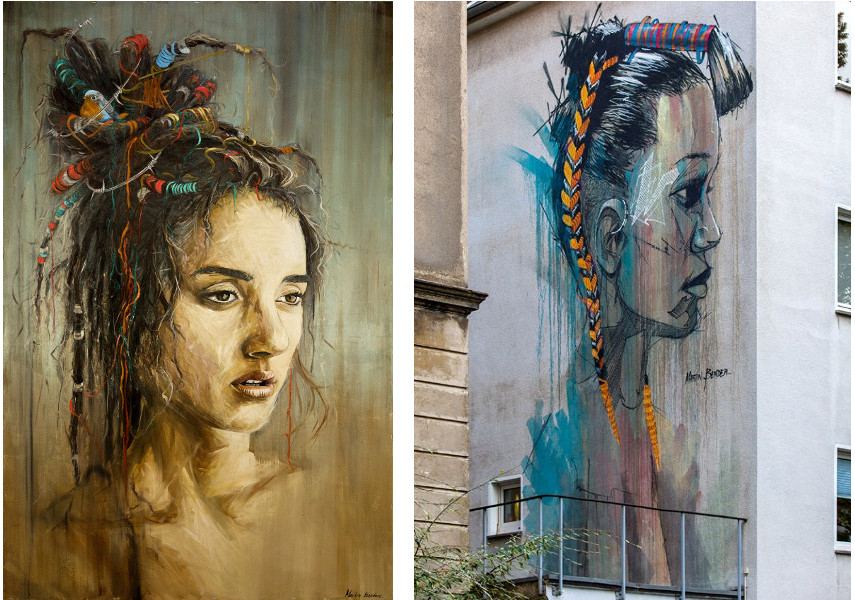 Martin Bender and the Compelingness of His Faces
Martin Bender's portraiture has a strong visual emphasis due to the fact his key interest is to transmit the transitory moments of drawing, such as lines and hatchings, onto bulky surfaces likes concrete walls or wood. The results of such a creative desire are commanding and affecting faces, like the ones from the Litsa series (2017) that once again proved just how gifted Martin Bender really is even in a situation that requires him to transport his street skills into a gallery setting. The Litsa series will be displayed in the 30Works Gallery in a show called Magnificent Faces, an exhibition that will be celebrating resistance, independence and equality via Martin's colorful portraits.
This artist is represented by 30Works Gallery.
Martin Bender lives and works in Hagen, Germany.
Featured image: Martin Bender - No. 3, Litsa series, 2017 - Image courtesy of 30Works Gallery
All images courtesy of 30Works Gallery and the artist.