Describing himself as someone who wants to change the mood of things, Martin Kippenberger has done much more. The legacy of this German multi-talented artist counts in hundreds of different pieces that include paintings, sculptures, and installations. He is considered one of the most influential and experimental post-war artists, who combined styles like Expressionism, Dada forward, including photo-realism, performance, pop art, Neo-Expressionism, and Social Realism. Martin was also the organizer of a number of exhibitions, both of his works, and of his colleagues. The variety of themes that he used, often contained political connotations and expressed critique of the modern consumer society. Kippenberger grew up in the 1970's during the era of punk and rock culture, which was the time of cosmopolitism, intellectuals, and the rise of the leftist radicalism.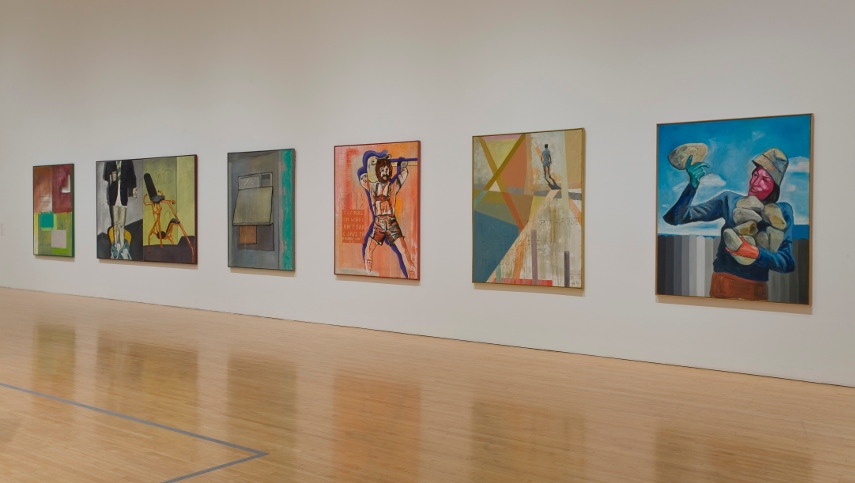 Martin Kippenberger's Life and Education
Kippenberger was born in 1953 in Dortmund, Germany, as the only son out of five children. Soon after the death of his father, who was a director of the Katharina-Elisabeth colliery, Kippenberger began to study at the Hochschule für Bildende Kunst in Hamburg. Here he had the opportunity to learn from the famous painter Sigmar Polke. After the graduation, he visited many places in Europe like Paris, Florence, Cologne, and Berlin, where he got involved in music, painting, and writing novels. Martin's obsession with rock 'n' roll, diverse stage names, and record labels show the level of his charisma and energy that were expressed through his art. Besides recording songs like Luxus with his punk band, the artist also directed short performances and films. His life can be described as the one of a music star, consisted of parties, alcohol, fights, sex, and sometimes compared with Werner Fassbinder. During the 1970's the artist managed the club S.O.36 where he performed, often replacing the scheduled acts. During the 1980's he became the member of the Cologne art scene and was one of the founders of the Lord Jim Lodge painters fraternity, whose members are today's well known German artist such as Arnulf Rainer, Albert and Markus Oehlen, Jörg Schlick, and others.
Martin's obsession with rock 'n' roll, diverse stage names, and record labels show the level of his charisma and energy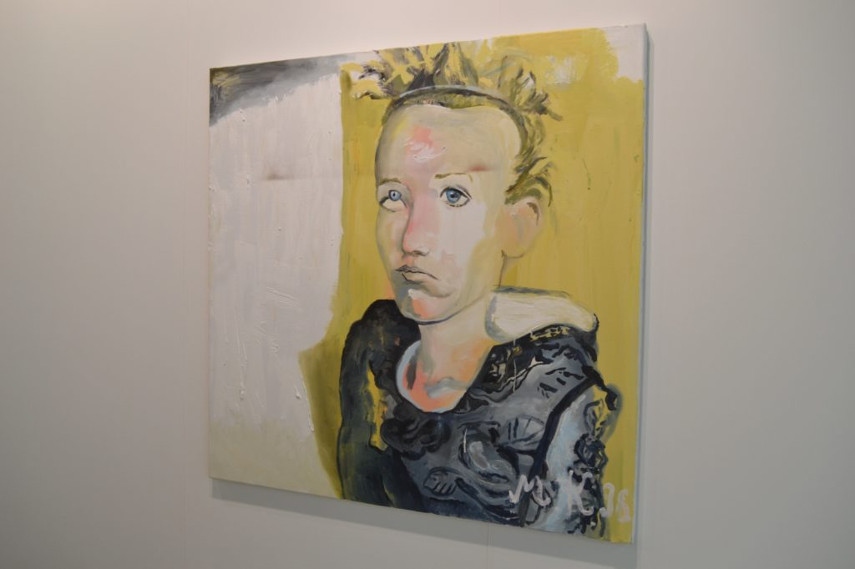 Amazing and Diverse Works
Kippenberger's specific drawing skills can only be compared with the ones of the legendary Picasso and Matisse, simultaneously manipulating with found objects and images as the renowned Duchamp. What really makes the author different from the others is his eagerness for constant experimentation and his sociability. The open-mindedness and readiness to cooperate with all kinds of people can be seen in the wide range of styles, techniques, and mediums incorporated in his work. His sculptures and installations directly opposed widely accepted norms of the art world. Whether through humor, irony, or sarcasm the artist twisted status quo concepts, featuring a caustic commentary on everything he didn't find comfortable with. It is not strange to see provocative imagery and eye-catching motifs that sometimes represent Martin himself, aimed at disturbing and shocking the viewers. In addition to this, in 1990 Kippenberger created Feet First, a self-mocking sculpture of a crucified frog with an egg and a beer mug, as a reaction to the critique. Multiple disciplines that he employs can be seen in a series of paintings, like the Blass vor Neid steht er vor deiner Tür from 1981, in which the artist combines 21 canvases and presents them as one.
His sculptures and installations directly opposed widely accepted norms of the art world

Dedication to Art and Amazing Exhibitions
As someone who always enjoyed whatever he did, Martin Kippenberger was known as a person who collected, accumulated, and accepted gifts from many contemporaries. Due to his premature death, because of the liver failure in 1997, the world has lost an influential artist. In a book dedicated to him, Martin's sister introduced him as 'an anarchist and a gentleman' who 'really was a child his whole life'. During his career, and especially after he died, Kippenberger's artworks were displayed in numerous galleries and museums. In 2003, Kippenberger represented Germany at the Venice Biennale with Candida Höfer, and had retrospective exhibitions, at the Tate Modern, in 2006 and the Problem Perspective at the Museum of Contemporary Art, Los Angeles, in 2008. In 2014 series of sculptures and other works were displayed at the Capitain Petzel Gallery, Berlin, or in 2009 at the Museum of Modern Art, New York. His pieces could also be seen at the Capitain Petzel Gallery in Berlin, at the Grimm Gallery, Amsterdam, or at the Galerie Gisela Capitain in Cologne.
Featured image: Martin Kippenberger - Portrait - Photo via taschen.com
All images used for illustrative purposes only