Martin Webb is an English-born artist, currently based in San Francisco. Although he is primarily a painter, Martin also makes prints, sculptural objects, murals, public and commissioned art. The artist's intention is to create evocative, resonant images that can recall common feelings and memories.
Webb's Wooden Sculptures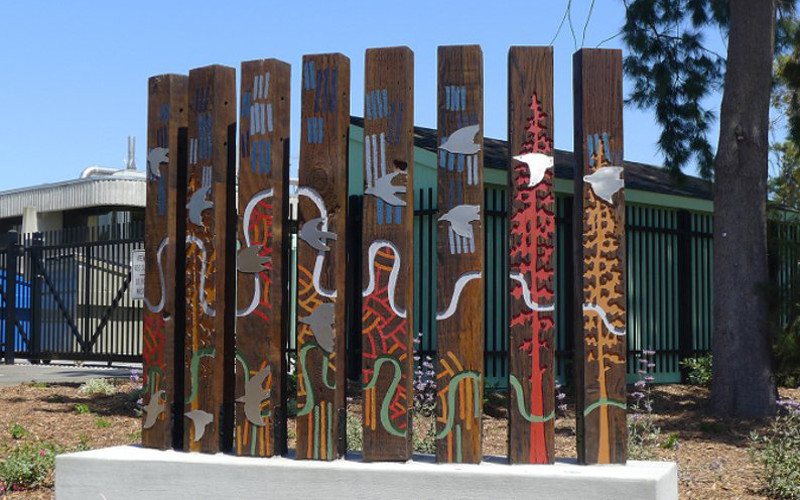 Originally from England, Webb came to the East Bay Area in 2003. He was already a high school art teacher for several years in England, when he decided to come on a one-year teacher exchange to the United States, where he taught at Hogan High in Vallejo. Determined to make a change, Martin started working as a designer and installer for The Concretist, a small company specialized in creative decorative concrete floors.
Since the work was project-by-project, the artist made the most out of his downtime developing studio work and focusing on his own art making. Gradually, the commercial work phased out, and his career as a full time artist began.
Monotypes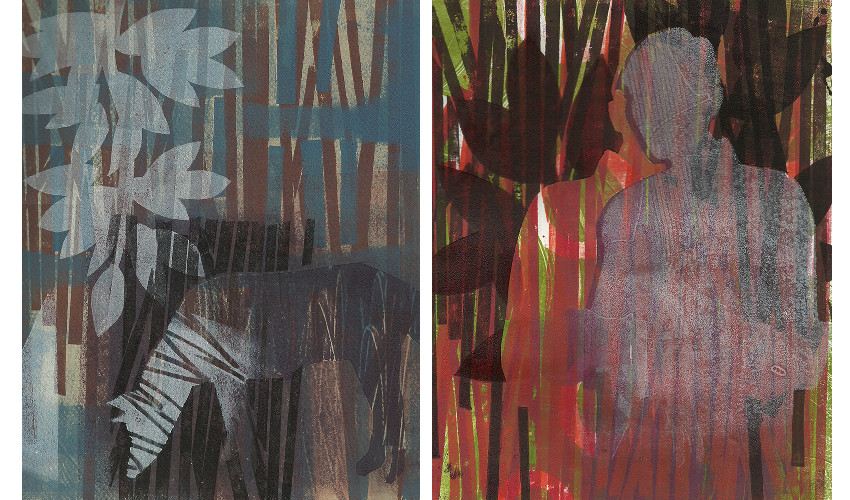 Whether it is a mural, public installation, painting or an intimate monotype, Martin describes his body of work as "... thoughts about people, places, and home. About age, time, and timelessness, permanence and impermanence. About movement, migration, and belonging." His art reflects on the personal experience of travel, man's interaction with the nature, individual stories of migration and desire for home, belonging, and connection.
Mixed-media Paintings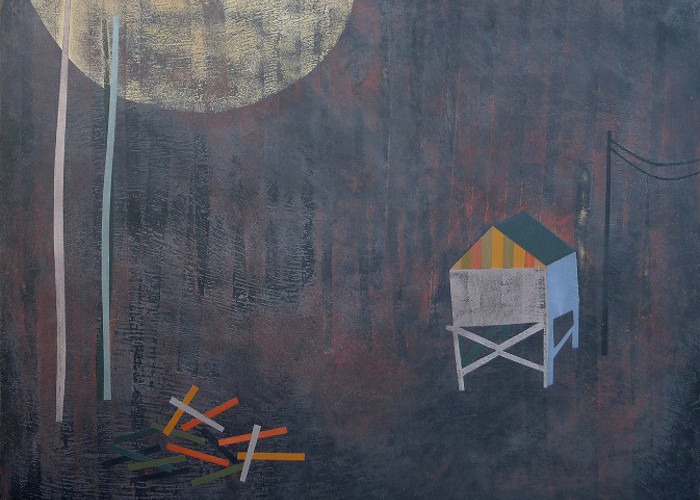 Over the course of years, Webb has developed a simple visual language of abstract shapes, patterns, representational symbols and figures. The artist usually works on multiple paintings simultaneously, focused on color, composition, and materials. Martin's aversion to art stores consequently led to his affection towards construction materials – cement, industrial pigments, reclaimed wood, and found metal objects. He also mixes his own paint from acrylic, pigments and cement compound to make a paint that can be used in different consistencies. By repeatedly layering the paint, he creates rich textured surfaces and sands particular areas of a painting.
Martin Webb has collaborated with several galleries and consultants in the Bay Area and beyond, exhibiting his studio work. He is currently represented by Frederick Holmes Gallery in Seattle, and also works with The Compound Gallery, Oakland, and Green Chalk Contemporary, Monterey.
Martin Webb lives and works in Berkeley, Oakland, in San Francisco Bay Area.
All images copyright © the artist