Martine Syms, a young American artist, has built her exciting career based on the idea of conceptual entrepreneurship. Through the process of designing, launching and running new businesses, Martine has exhibited and screened her art extensively, including the prestigious art centers such as Karma International, Bridget Donahue Gallery, the New Museum and Kunsthalle Bern. She has also lectured at Yale University, California Institute of the Arts and University of Chicago, which made her artistic reputation even stronger . Martine Syms is also the founder of Dominica, which is a small press dedicated to alternative issues of the 21st century.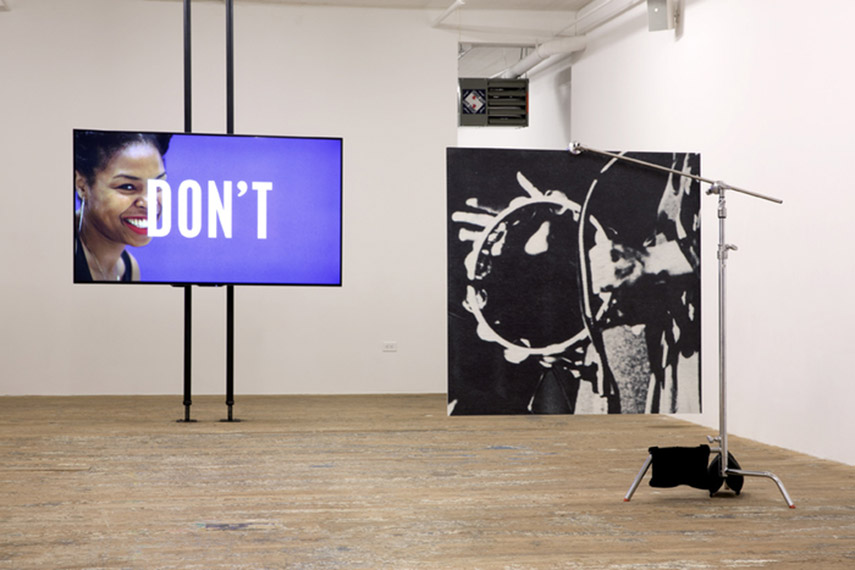 Martine Syms as a Successful Multimedia Artist
Martine Syms was born in 1988, during the pinnacle of Pop Art era. Nowadays, she is based in Los Angeles area and she works in versatile fields - mainly in publishing, information technology, video, and performance. In 2007, which was the decisive year in her career, she has coined the term conceptual entrepreneur in order to describe her own area of practice. The artist's self determination when it comes to visual arts is rooted in her long term interest in independent music and black-owned businesses. Speaking of her education, Syms has received a Bachelor of Fine Arts in Film, Video, and New Media from the School of the Art Institute of Chicago. Just two years later, in 2009, she decided to add another degree to her background - she has graduated from the School of the Art Institute of Chicago and she started working on Golden Age, an artist-run space in Chicago. Her work often explores important topics such as contemporary black identity, queer theory, and the power of human language, seen through video, performance, writing and other new media.
Syms has no trouble working in versatile fields - mainly in publishing, video, and performance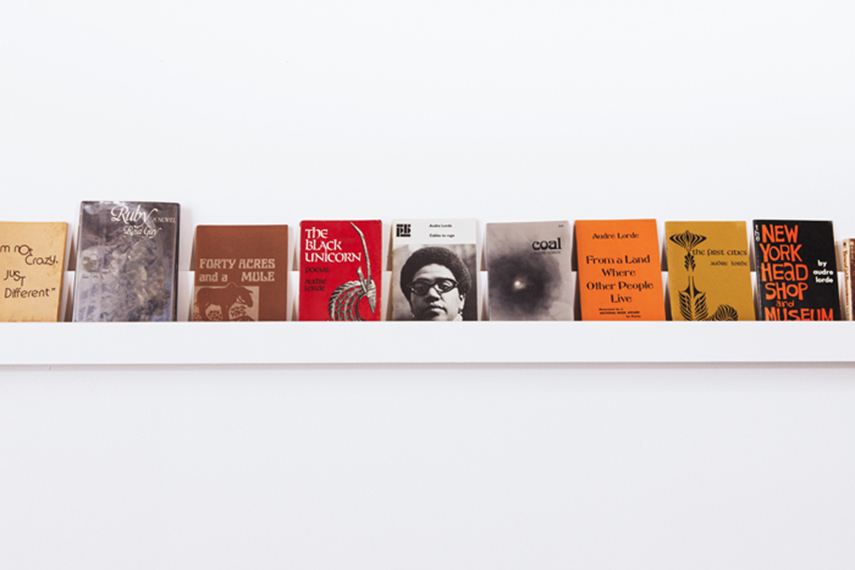 Exploring the New Black Culture in Contemporary Life
In addition to her interest in black identity, Martine Syms is also the founder of Dominica Publishing, which is a small press dedicated to exploring the lives of black people in contemporary art and culture.In 2013, Syms published her well-known piece entitled The Mundane Afrofuturist Manifesto, which was initially available through Rhizome platform. In her manifesto, Syms invites black artistic producers to unite among themselves and create the culture that focuses on a brighter future. Earth is all we have. What will we do with this space? The chastening but hopefully enlivening effect of imagining the world without fantasy bolt-holes... The understanding that our "twoness" is inherently contemporary, even futuristic, said Martine in one of her lectures. When it comes to Martine's most famous works, in 2014 she released Most Days, which is an artwork consisting of table read of Syms screenplay about an average day of a young black woman in futuristic Los Angeles. A year later, in 2015, Martine Syms was included in the New Museum Triennial Surround Audience with her video called Notes on Gesture. This splendid artwork explores the role of bodily gestures in the creation of human identity and it was showcased exhibited at Bridget Donahue Gallery in New York City and the Machine Project gallery in Los Angeles. Finally, in 2016, Syms has been working on her performance pieces entitled Misdirected Kiss. This unusually refreshing work takes the title from the 1904 film under the same name.
In addition to her interest in black identity, Syms is also the founder of Dominica Publishing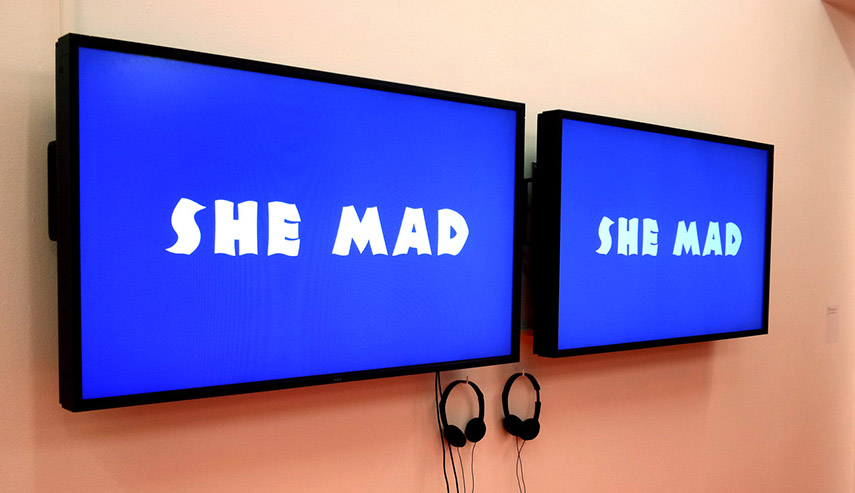 Between Afrofuturism and Performance
Martine Syms and her works are truly unique - at times they resemble lectures and Ted talks since the young creator picks apart the world we're living in, particularly the topics of language and representation. Syms has contributed to the canon of Mundane Afrofuturism with her brave and intelligent pieces and her work has been exhibited and screened during solo exhibitions at prominent venues including Human Resources in Los Angeles, Locust Projects in Miami, Bridget Donahue Gallery, and Armory Center for the Arts in Pasadena, CA.
Martine Syms lives and works in Los Angeles.
Featured image: Martine Syms' portrait - image via trbimg.com
All other images courtesy of the artist.