Somewhere between darkness and light, dreamy narratives are overcoming the thoughts of the viewer, leading him to the world of mystery. Dark palette emphasizes a strange feeling of otherworldly mood in the scenes where objects levitate between reality and imagination. Mary Chiaramonte has been painting since the age of three. Her life on a farm, without TV or modern toys, helped her to develop the interest in things from nature. Observing the world around her, encouraged with great imagination, she started to paint her surroundings on the way she has understood it. Connecting figurative expression with realism and narrative, using acrylic on birch panel, Chiaramonte creates images from the fairytales.
Her paintings have a dreamy naratives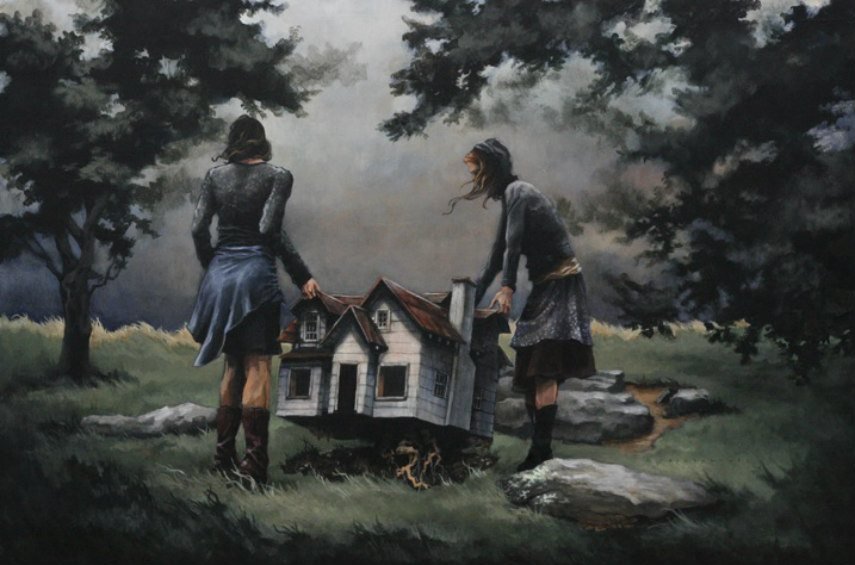 Paintings are the Fields of Expressed Emotions
Beginning the artistic process with photographing, Chiaramonte first makes a visual concept. She draws from the photograph to get basic shapes and when she comes to painting, imagination and the memory do the rest. Her interest has always been in the human story. She finds her inspiration in everyday situations and things that affected her directly. Transferring her moods on panels, all of her paintings are highly personal. Painted surface becomes her field of expressed emotions. With women as a main protagonist, perfectly integrated into the nature or some other surroundings, Chiaramonte represents her own aspirations and fears. Often pensive, staring into distance, these subjects are truthful representation of femininity in their pure grace.
The subjects are perfectly integrated into the soroundings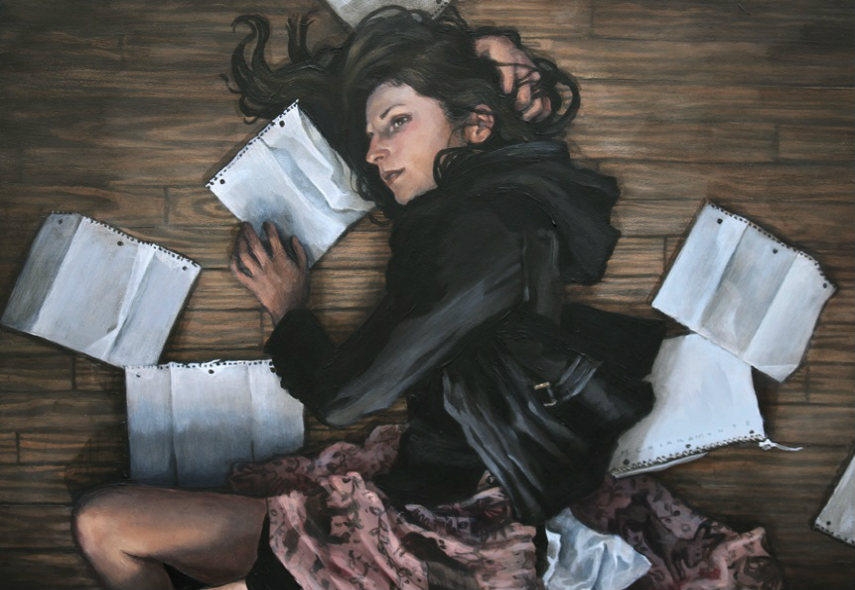 Inspiration and Hard Work
Graduating Master degree at Radford University, Mary Chiaramonte recived the Best Graduate Thesis award. She has been exhibiting in numerous solo and group exhibitions throughout The United States and Europe. Her works have been featured in different publications and magazines, as Art Collector, American Artist Magazine, New American Paintings. She worked very hard to get the place where is today. Self-taught at the beginning, she spent seven years studding techniques and examining her own limits, before she could call herself an artist. Listening good music and reading interesting writers, Chiaramonte derives her energy from books and songs.
The feeling of isolation is everpresent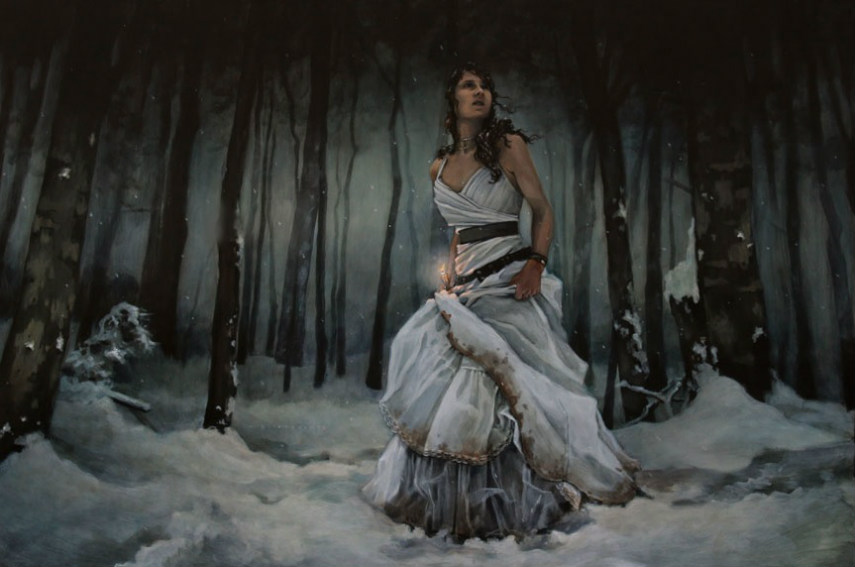 Living the Life in Circles
Thanks to her life in rural environment, Mary Chiaramonte expanded the possibilities of her imagination. The scenes she depicts are happening at the witching hour. Wrapped in the feeling of mystery and secrecy, they unfold a sense of isolation and hidden longings. Dark palette contributes to the silence and peaceful moment. She is entertained by the idea that people live the same life over and over, in circles, which is the theme of one of her series of work. Chiaramonte questioning the meaning of our existence, wondering if all of our time will be experienced again.
Mary Chiaramonte is represented by Abend Gallery, Denver, RJD Gallery, New York and Lovetts Gallery, Tulsa.
Mary Chiaramonte lives and works in Bon Air, Virginia, USA.
Featured image: Mary Chiaramonte - A house devided (detail), 2012
All images © artist