Working in oil and watercolor mediums, Mary Hayes paints pictures of people inspired by imagery from both classical European painting and popular culture. Historical and contemporary iconography are thus conjoined, revealing a sense of disequilibrium and of multiple, intertwined narratives of selfness. Traversing a wide emotional range from macabre to tender, her portraits speak - often with humor - to the social construction of one's identity as well as how the self resists such construction.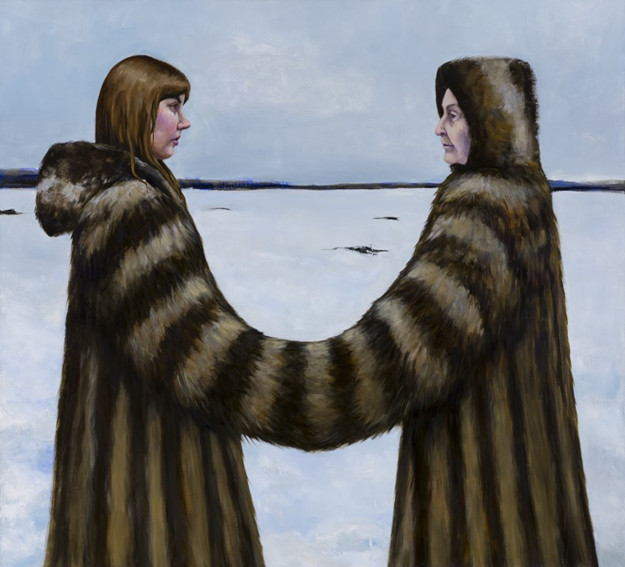 Born in the United States, Mary Hayes lives and works in Montreal, Canada. She has presented several solo exhibitions and participated in group exhibitions in Quebec, Canada, and the United States. She has received grants from the Conseil des arts et des lettres du Quebec, the Canada Council for the Arts, and the Adolph and Esther Gottlieb Foundation, and has been hosted by artist-in-residence programs in the Dominican Republic and Spain.
Her work can be found in various public and private collections, including the Canada Council Art Bank, Loto-Québec, the Bibliothèque et Archives Nationales du Québec, the Musée National des Beaux-arts du Québec's Collection Prêt d'Oeuvre d'Art, and Senvest, Inc.
Featured image: Mary Hayes – Portrait in studio. Photo credits Kate Reade. All images and text courtesy of the artist.